How's your Monday?  I'm getting through.  Chocolate helps.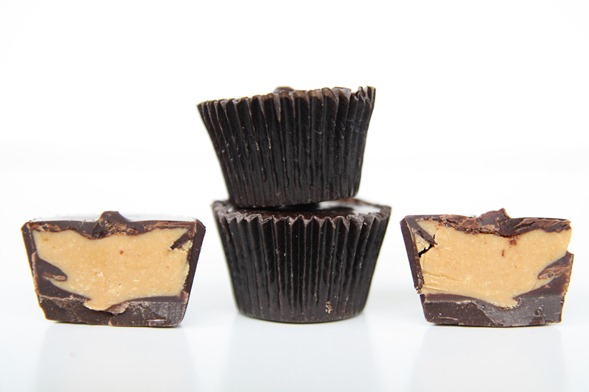 Trader Joe's now has a rice noodle version of Ramen noodles – oh man, it's been so long since I had Ramen noodles!  You just add boiling water to the package and – ta da! – instant soup.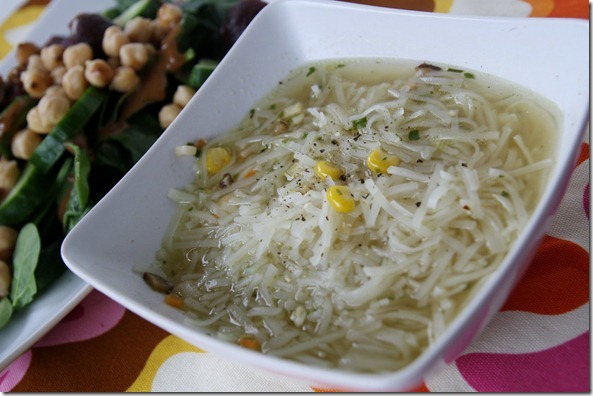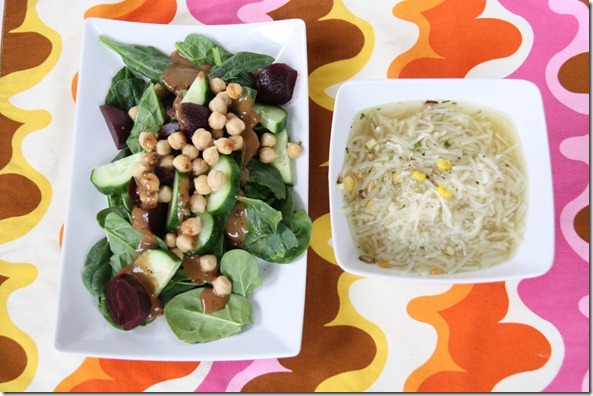 Would you mind if I shamelessly plugged my two upcoming books?  People often ask me how they can support authors, and I always say the best way to do it is to pre-order new books, as pre-sales are very important to publishers.  So I would very, very much appreciate any support you'd be willing to give!
First up: The Healthy Tipping Point book is coming out May 1, 2012.  You can pre-order it on Amazon, Barnes and Noble, or Indie Bound.
Healthy Tipping Point: A Powerful Program for a Stronger, Happier You is divided into three chapters and addressed mental health, healthy eating, and fitness.  The book includes amazing success stories from HTP readers, recipes, and training plans.  I'm really proud of this book because I feel like it truly promotes a balanced, holistic view of health.  If you enjoy this blog, I promise you'll like the book – it's PACKED with useful information.
Second:  The newest Operation Beautiful book will be released on July 19, 2012.  You can pre-order it on Amazon, Barnes and Noble, and Indie Bound.
Operation Beautiful: For Best Friends is targeted to 8 – 14 year old girls and addresses topics like friendships, bullying, love, life, puberty, parents, finding a passion, and healthy living.  It includes over 100 notes and stories from young girls, as well as adults reflecting on their pre-teen and teen years. I am ridiculously excited for this book to come out because I really believe the stories will help young girls.  This book also includes a forward from the Girls on the Run founder, Molly Barker; if you volunteer for GOTR, the book would make an awesome end-of-season gift.  If you're an adult or looking for a gift for an older teen, check out the original Operation Beautiful book!
Okay – so you indulged me in some shameless self-promotion.  Now, I owe you one!  I recently stumbled upon an old post I wrote called Plug Your Blog.  In the original post, I invited readers with blogs to, well, plug their blog so everyone can find new blogs to read. 
If you're a blogger, simply comment with:
Your name

Your blog address

Your blog type (recipes, fitness, healthy living, weight loss, mommy/daddy, life musings, scrapbooking, wedding, photography… whatever)

One fun fact about you, an interesting thing you've tried recently, or why you think people should check out your blog.
Example:
HealthyTippingPoint.com

Healthy Living

I've giving birth to a baby and two books within a three month time span.
Plug yourself below!  (If your comment doesn't go through, it's because my SPAM filter is holding it because of the link… I'll approve it shortly.)  Happy blog reading!