Meet my personal trainer.  He has very big muscles under all that fur.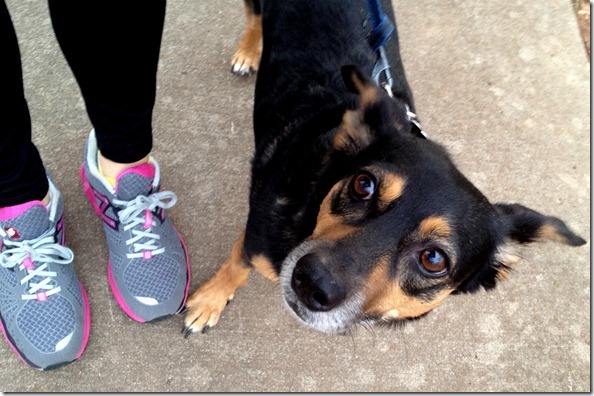 Of all the reason I love my dogs – and there are so many – I especially love James today because without him, I would've succumbed to the 4 PM sleepies and never gotten off the couch. 
Some personal trainers motivate by screaming.  Some by cajoling.  But James – oh, James – he just whips out those puppy eyes and psychically instructs me to give him two miles.  And I just can't refuse!
Any other doggie personal trainers out there?  How far does your pup go?