…. Is the spice of life.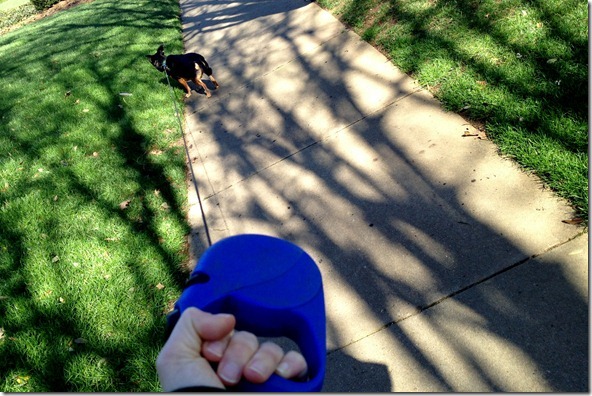 The other day, someone asked me how pregnancy has changed my workouts.  There were so many (mainly negative) ways that I could answer – "Pregnancy made me slower," "I hardly ever run anymore," "Pregnancy sapped my energy," or "I haven't been on a bike since September."  But you know what I said?  I said, "Pregnancy has made my workouts much more varied," and it's true!
Since getting pregnant, I've stopped my old pattern of run-run-run-swim/yoga/bike and replaced it with a much more variable routine.  I work out depending on how I feel like exercising that day, given my mood, the weather, and what my buddy wants to do. Now, my workouts are usually a combination of running, walking, ellipticalling, yoga, or swimming.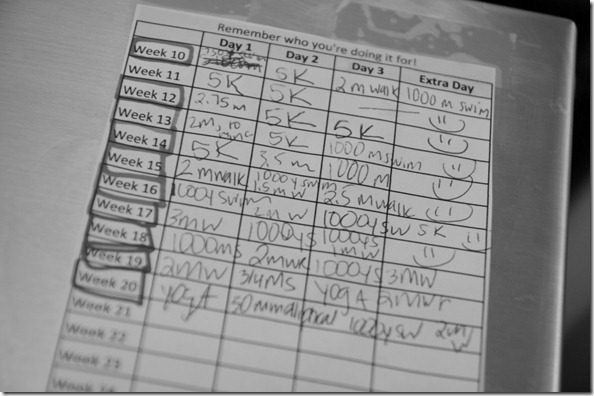 Today, I went on a 2.0 mile walk with James.  I half-wish I was still running, but it just doesn't feel right with my body anymore.  And walks are surprisingly hard.
I know I've sung the praises of my Blank Training Plan before, but I must do it again… This thing has really, really kept me on track.  The concept is simple:  Decide how many workouts you want to do a week (I aim for three but have been doing four lately) and fill them in as you go.  It hold me accountable – I can't tell you how many Tuesdays I've thought, "Whoops, gotta get a workout in!" because my weeks roll over on Wednesdays.
I keep my plan on my fridge so it's out there in the 'public.'   Holds me accountable!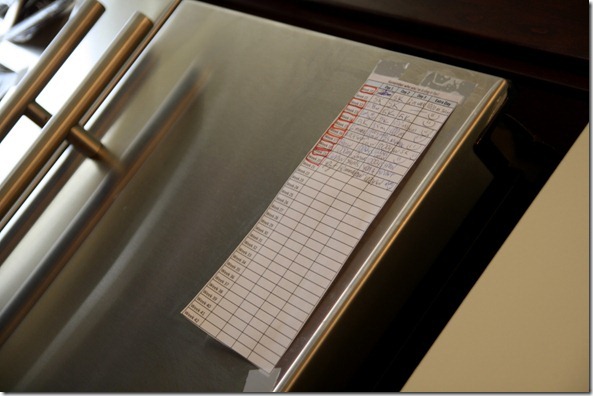 I think I'll continue my blank training plan after pregnancy. I really want to get back into triathlon shape as realistically as possible so I can do a race in October before the season ends… but I guess that really depends on how my labor goes and what the baby is like.  Fingers crossed.
Pre-walk lunch: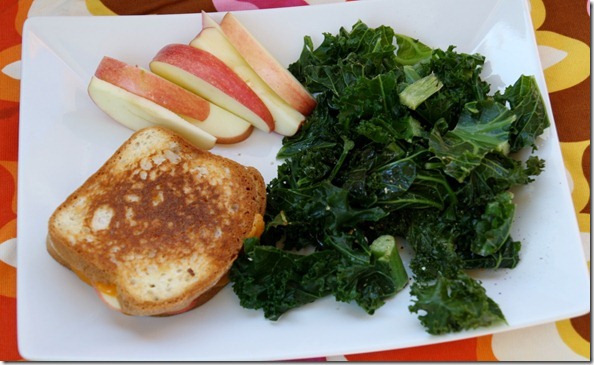 Have you tried grilled cheese with a sliced apple on the inside? So good.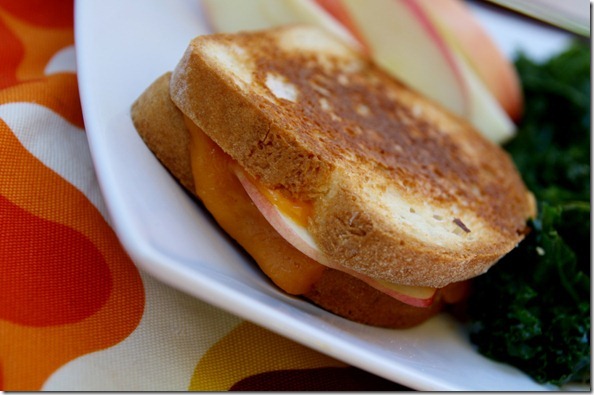 And post-walk snack (times two on the juice and chips) – hummus, chips, and OJ.  And all my horse pills (AKA prenatal vitamins, Omega 3s, and Iron):
Do you get stuck in workout ruts or mix it up all the time?  As someone who has been on both sides of the fence, I have to say…. mixing it up is quite nice!