It's NATIONAL SIGNING DAY!  College football fans everywhere, unite. As one newscaster said, "Today is kind of like Christmas."  The Husband literally couldn't sleep last night; he is so excited to see what recruits our team (University of Miami) gets.  And he's pretty pumped to speed through ten hours of (DVRed) television later today.  Oh, football.
Power breakfast for a day that requires a great deal of energy and enthusiasm: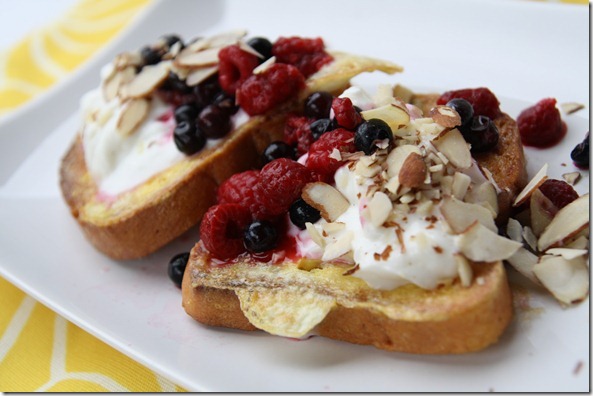 French toast
Vanilla Greek yogurt
Mixed berries
Almonds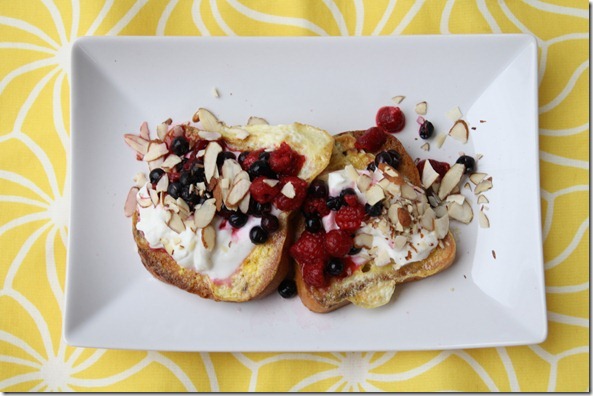 I was pretty sleepy this morning and accidentally toasted the bread before dipping it in the egg mixture, and you know what? It was actually really good!  It gave the French toast an additional crunch.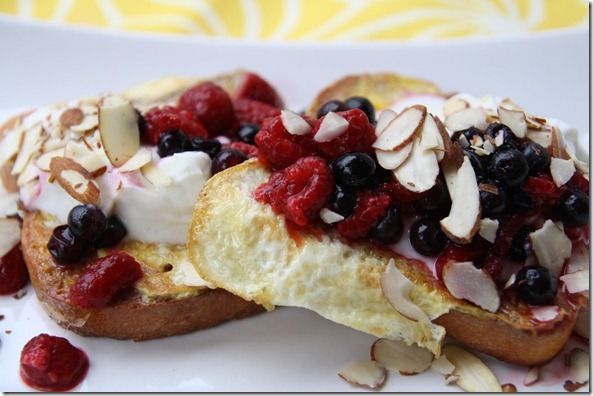 Today kicks off The Naked Face Project!  My initial impressions?  Getting ready this morning was very, very easy (and fast).  Which was a good thing because I am running LATE.
Listen to This
This is my current power song… It's also (my anxiety-ridden dog) Maggie's theme song. I took her to an outside bar this weekend, and she was so miserable because there were too many people around (LOUD NOISES!), so I sang her the chorus.  "What doesn't kill you makes you stronger!"  Hah.
Oh yeah.
Have a great day!  Hope Miami gets all the good recruits!