Look!  I finally located my favorite swim cap and goggles.  They were hiding in a random drawer.  Would love to know how they ended up there.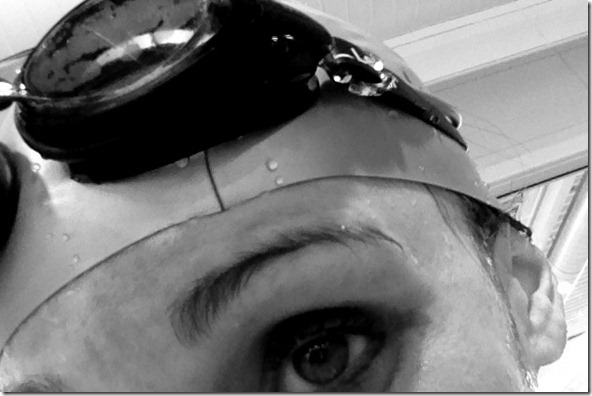 After finding my good goggles, I knew I was out of excuses – it was time to hit the pool today.  I swam 1,000 meters, and let me tell you, it felt like work.  The last 200 were especially hard.  When I felt like quitting, I remembered the 1,500 meter swim during the Lake Logan Triathlon and pretended I was in a lake, not a pool, and simply could not quit.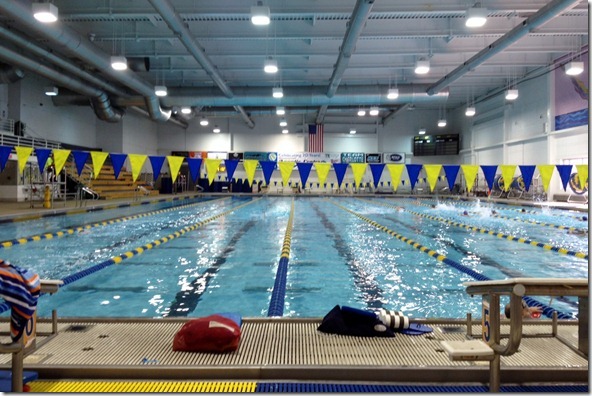 Today's workout meant that I reached my pregnancy goal of exercising three times a week!  Creating the blank training plan has been SOOOO motivating.  I really think that everyone, even if you're not actively training for a race, should use a blank training plan to help stay on track.  I love filling in the box after each workout and drawing a big smiley face over the week when I've reached my goal.
Pre-swim smoothie… I've been trying to make more smoothies to pack in more fruit.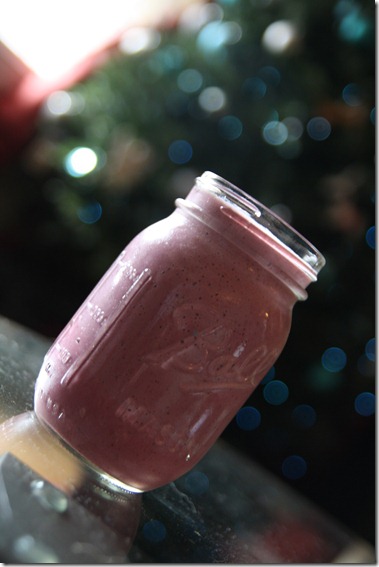 In the blender:
1 cup soy milk
1/2 banana
Frozen strawberries and raspberries
And lunch included cheesy toast, my current favorite thing.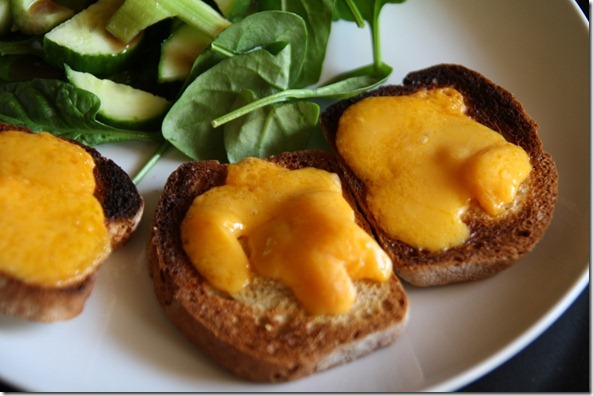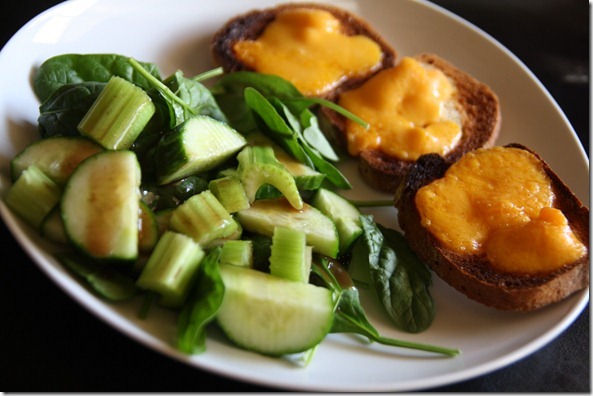 Thought of the Day:
"Everything you want is out there waiting for you to ask. Everything you want also wants you. But you have to take action to get it." – Jack Canfield