Good morning!  Who's ready to make Tuesday a great one?  Me, me, me!  As soon as I drink this coffee and fully come alive.  Hah.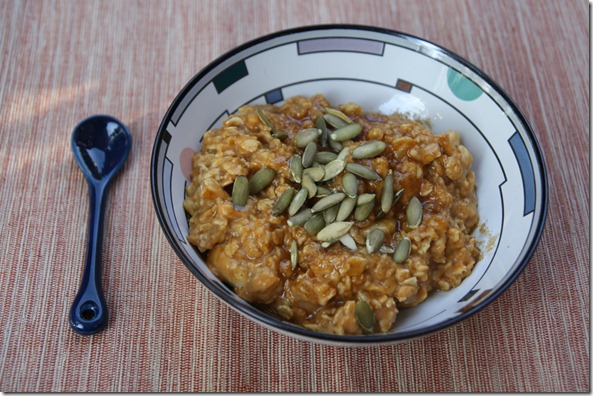 In the oatmeal pot:
1/2 cup oats
1/2 banana
1/4 cup pumpkin puree
1/4 cup water
1/4 cup soy milk
Dashes of ginger, cloves, cinnamon
On top: brown sugar and pumpkin seeds.
'Twas delicious.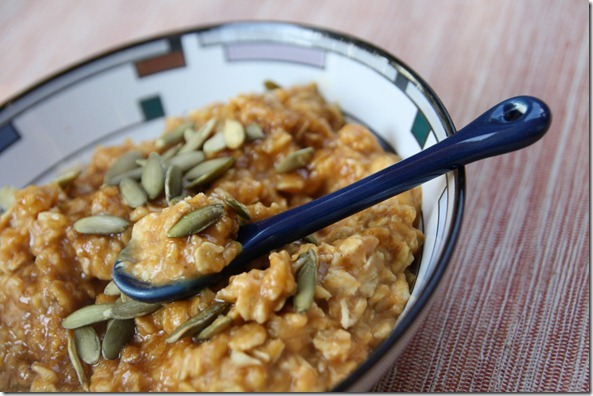 Save a Shelter Pet, Week 5
Here's Week 5's little buddy!  Lovett is in Memphis, Tennessee and is a cocker spaniel.  He is cute, cuddly, and special needs. He just needs a little LOVE!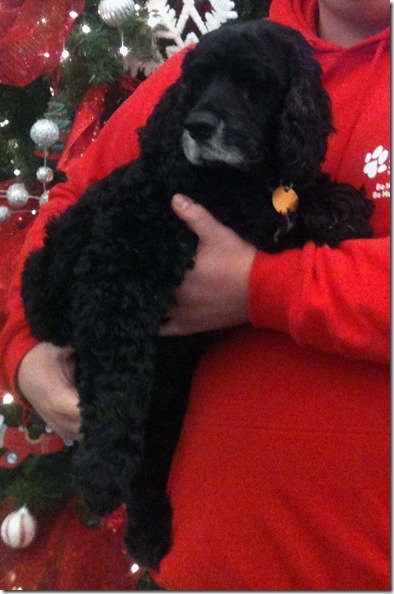 HTP reader Katie, who volunteers at the Humane Society of Memphis & Shelby County, has taken a special liking to Lovett.  Here's what she has to say about him…
"Lovett came to the Humane Society as a cruelty and neglect case. He was matted beyond all recognition and his health was poor due to neglect. From day one of his entrance into the building, even in all the pain he was in, he made a splash with his spunk and his enduring spirit. He had to have surgery to remove his eyes and is now totally blind. You'd think it might look a little jarring, but actually you barely notice since his face is all black. Lovett also had to have an ear oblation in one ear, meaning he can only hear in one ear."
"I'm telling you though—you'd just never know that he was blind and a bit deaf. For an 11-year-old dog, he is very sprightly and spirited and confident and can find his own way with a little help and support from a person. I would have guessed he was 5 or 6. I love just sitting on the ground with him having him walk all over my lap rubbing his face on me, giving me kisses and hugs. He is wonderfully goofy and happy and assumes that everyone comes to the Humane Society just to see him."
"Lovett's got it pretty good at the Humane Society—he's the front desk dog right now and laps up the attention from visitors—but I know we can do better than that. I want Lovett to have a real home and his own family for the holidays. He does well with other friendly dogs, including puppies. As far as kids, Lovett would probably enjoy the company of calm and respectful older children, but young, rowdy whipper snappers might be stressful for him."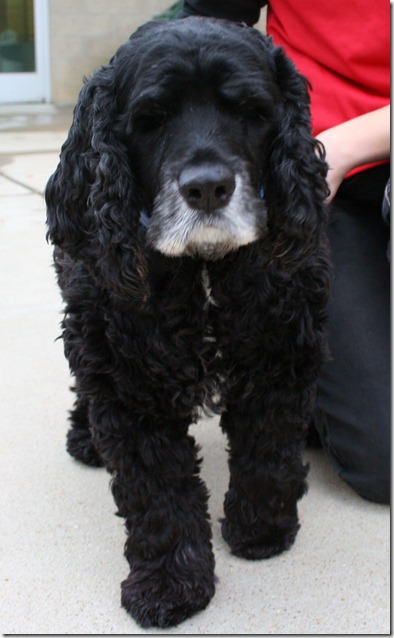 CaitlinHTP here again… Please think about letting Lovett into your forever home if you live in Tennessee!  I have a soft spot for Lovett because he reminds me a lot of my childhood dog, Bejui, a fuzzy black dog who was also blind in one eye. Just because dogs are special needs doesn't mean they can't have a special spot in your heart!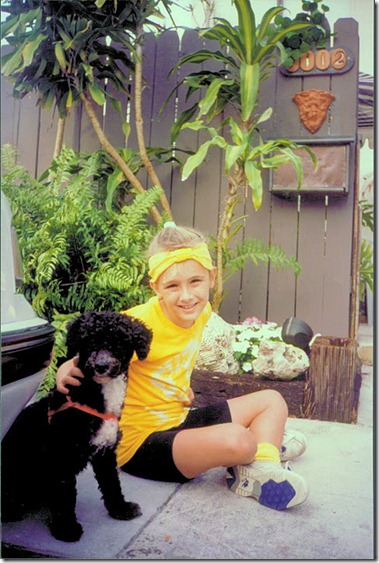 1993.  Best Year EVER.
If you think you may have a spot for Lovett in your forever home, shoot me an email at caitlinjboyle@gmail.com and I'll get you in touch with Lovett's friends.