Random story:  regardless of whether you share the bed with someone, do you have a side?  I am firmly a 'whatever-side-is-further-from-the-door' sleeper, which is currently on the right side in our bed.  But the Husband and I switched sides last night, and sleeping on the left side was SO WEIRD.  The whole ceiling looked different from the left side. 
I think my brain is fried from this cra-zy week.  All I've got for you is a story about sleeping arrangements.  But maybe it's actually a really deep life metaphor?  Oh yeah.  I'm reaching, I know.
So – let's talk about FOOD!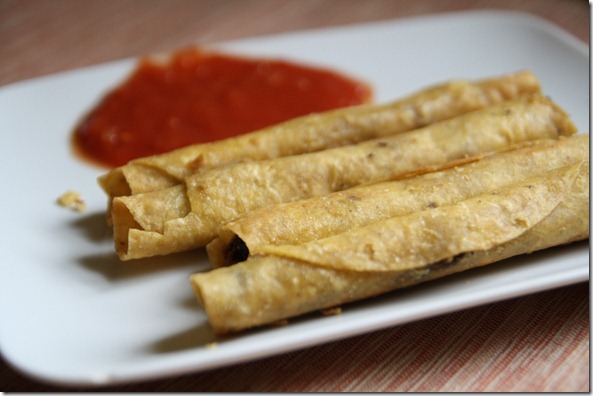 I've been eating mini-meals today.  Normally, I'm not much of a grazer but nothing seemed super appealing so it's just bits of this and that.  Like taquitos from Trader Joe's.
And rice cakes with sunflower butter.
And a yummy strawberry and soy milk smoothie.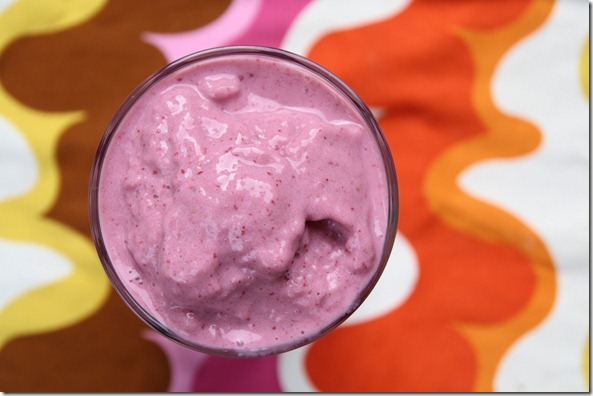 Oh, how I longed for a straw while drinking this smoothie.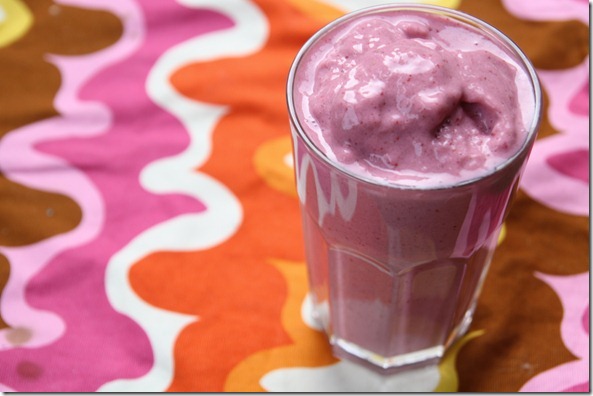 No vegetables for lunch – unless salsa counts?  Apparently the tomato sauce on pizza counts, so….
Just remembered that I'm running a 5K tomorrow!  And I'm so excited.  I haven't raced in well over two months, and I can't wait to give it my best effort. 
Questions of the day:  Do you have a sleeping side?  Or are you running a race this weekend?