When we found out we were pregnant, we went out for a nice lunch to celebrate, so we've decided to mark each trimester with a meal out. Last night, we went out to mark the beginning of the second trimester. 
I was jonesin' sushi.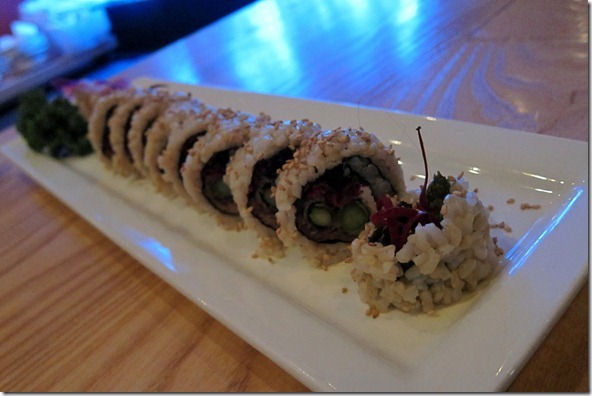 Sushi is on the list of 'foods to avoid' while preggers, but vegetarian sushi is fine.  Actually, a lot of the foods you are told to avoid, you don't even need to think about if you're already veg, which is nice.  So we headed to Cowfish, which makes the best vegetarian sushi around.
His and hers, on a wild night out: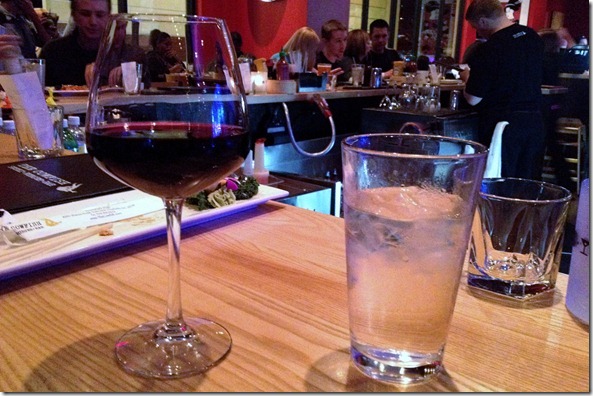 I started off with miso soup, which prompted lots of corny "miso hungry" jokes.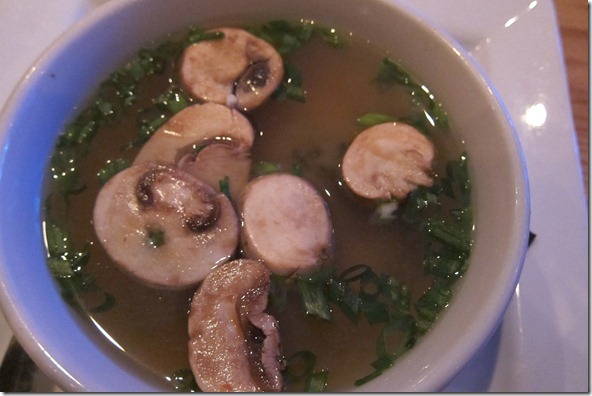 And the Husband ordered the tofu lettuce wraps.  The lettuce was so crunchy.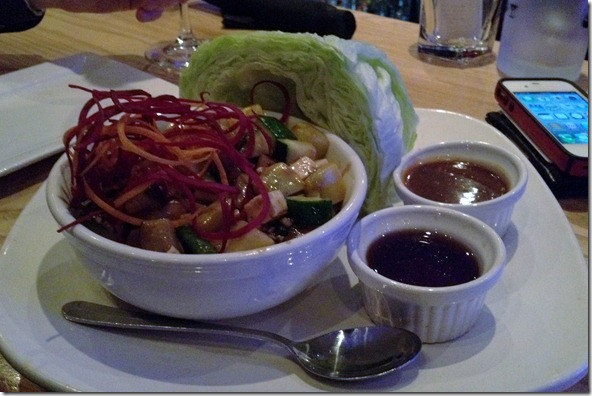 My sushi roll was a lovely combo of:
Brown rice
Seaweed wrap
Cream cheese
Beets
Fried asparagus
Fried tofu
Oh yeah.  One of my goals for 2011 was to learn how to make sushi at home (I gave it an honest effort and failed miserably) but some things, I should just leave up to the professionals. 
Sushi baby!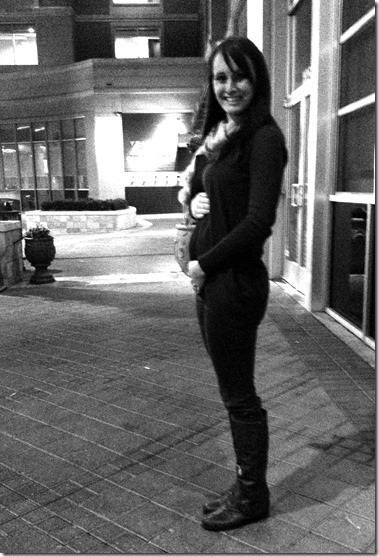 Afterwards, we hung out with Nicole and Isaac and I ate the weight of the baby in mini peanut butter cups while everyone else drank wine. 
Today, I am running a 5K race – but not until 3 PM!  It's kind of strange for a race to start so late, but I'm thankful because I'm not much of a morning person these days.  If the race was longer, I'd be really stressed about what to get for breakfast and lunch so I don't give myself a stomachache, but I think it will be fine if I just eat normally.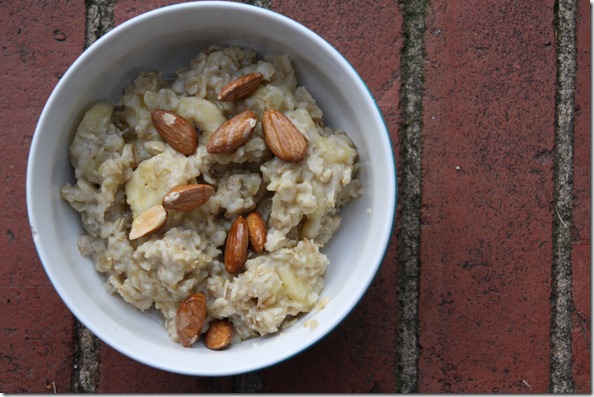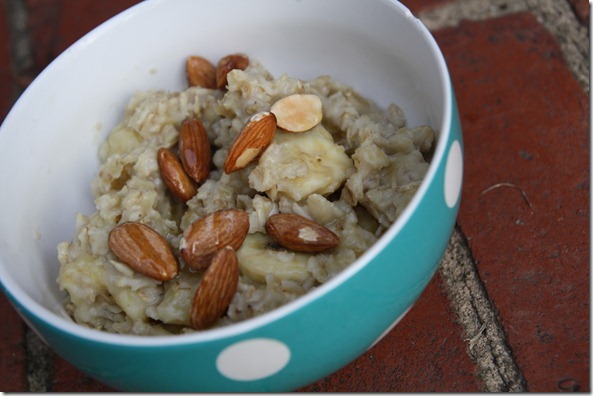 Delicious oats.
Thought of the Day:
"Don't let anyone else steal your awesomeness." – Julia, an Operation Beautiful fan