Time for another January Joiners post!  The JJ series is intended to offer support to those who decide to utilize the New Year as motivation to get healthy and strong.  Sure, so many people set healthy resolutions every year… and most don't take it seriously… but a few truly commit and change their lives.  And part of that change is finding support and encouragement from others.  So this post is intended to say – IF YOU WANT TO DO IT, YOU CAN DO IT.  Go, January Joiners!
Also check out:  Love for the January Joiners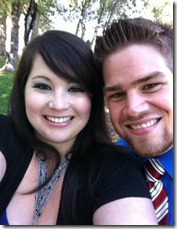 Candice wrote, "I'm 24 years old and living in Portland, OR. Since October 2011, I've dedicated myself to living a healthier life. After many, many years of poor eating habits and practically zero exercise, I've decided that I want to be healthier and happier in 2012! The end of 2011 did not go so well for me in terms of healthy living, but I'm hoping with some refocusing of my goals that January will be the month that changes my life forever.   I've registered to run a 5k in Seattle on March 4 with my boyfriend (who has done many races before!) and I'm halfway through the Couch to 5k program–so I'm planning to finish the Couch to 5k program in January and hopefully run the 5k in March under 30:00!  I started blogging to hold myself accountable in my healthy living progress, and it's really helped me so far. So by publicly sharing my story as a "January Joiner," I hope to be even more successful than I've been so far!"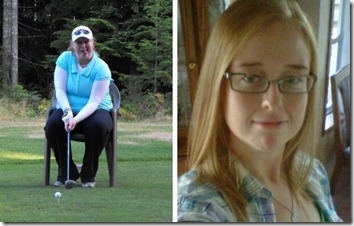 Laura wrote, "After a horrible day at work one day in Summer 2009, my best friend  joined Weight Watchers with me.  I lost 50 pounds by Christmas, and then the stars all aligned.  The first week of January, a friend who I worked with offered to give me personal training.  Since that New Year's, I've lost a total of 102 pounds, from 264 pounds in June of 2009 to 162 pounds today.  I've gone from the couch to completing an 8km road in 41:08 over (Canadian) Thanksgiving.  I am halfway through the application process to become an RCMP officer up here in Canada, and I ran the physical exam in 3:40 (we needed a 4:45 to pass!).  This week I'm signing up with a local CrossFit gym to continue my process to become the strongest I can be… I've out grown my local rec center and looking forward to the next challenge.  Now, I'm finally living the life I was always supposed to."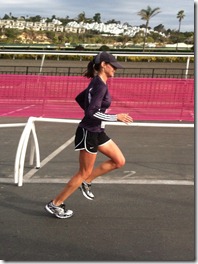 Jennifer wrote, "I'm a member of a gym right now, and come January 2012, I will stay a member. Even in a tough economic time, I continue to pay for a place to express myself. I have attempted to cut down on monthly expenses and the cost of my gym was one that I was not going to budge on. The gym (or any form of physical activity…mostly running) provides me with sanity. Yes, I run for sanity, not vanity. That's why I specifically chose a gym that does not have mirrors plastered on all four walls! I am a true believer that fitness is not about what you do, but how you feel doing it. With this belief, I nixed the calorie counting and the mirrors, and I got in touch with my body.  I resolve to always listen to it (it gets mad if I don't and begins to hurt!) and taking care of it."
Emily wrote, "From the time I could walk until I graduated high school, I was an avid ballet and jazz dancer, towards the end of high school I was usually at the studio six days a week.  I never considered this fun 'hobby' to be physical exercise, but after I quit and went away to college, I put on about sixty pounds, putting me at 200 pounds (I'm 5'9"). I felt awful!  I not only missed dancing, I no longer felt (or looked!) like myself.  I ended up moving to a college much closer to home and dropping most of the weight by making healthy lifestyle changes in 2009.  This past December 2011, I graduated from college with my degree in Art Education but during the last six months I have served with Americorps and student taught.  I devoted all my time to coursework and teaching.  Needless to say, my diet and exercise suffered, and I have put on a few pounds and lost a lot of muscle.  Also, in the last month, my father has been diagnosed with a heart condition, giving the entire family a wake-up call about our susceptibility to heart disease.  I've always mentally put off getting healthy until I graduated college – and that time is now!  My goal for joining in January is to get back into shape and lose the fifteen final pounds I need to reach my goal weight of 150.  And one more amazing motivator:  In the fall of 2011, I was accepted into a dance company for adults in a local city, and I want to be strong enough and have the stamina to be the best performer I can be.  I owe that to my body and to myself!"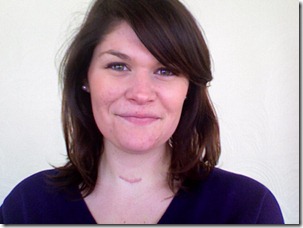 Erin wrote, "I was another type of JJ in 2004: a July Joiner. I was so sick of being an overweight, unhappy, lethargic and tired 22 year old. So I cut refined carbs, went to my campus gym daily, and lost 20 pounds in 2 months. I discovered running (very, very slowly) and weight lifting. I was psyched at how much better I felt and looked. The best part? I kept with it, something I had always struggled with. I lost 45 pounds between then and graduation. I changed my lifestyle and my body. I changed my mind. I realized that I could do anything that I committed to.  Cut to 2009. I kept the weight off, plus another 15 pounds. I had found yoga and practiced 3 – 4 times a week. I discovered kale chips, ran 10ks and started my own blog. Then, in November, I was diagnosed with thyroid cancer. Practicing yoga was one of the things that got me through the surgery, radiation and the issues that cancer brings to your life. I kept running, and maintained my weight loss and healthy lifestyle. Then I started grad school in Fall 2011. Woah. Between teaching, commuting, studying, reading, attending meetings, practicums and working – not to mention trying to balance this with my boyfriend, dog and house – things (and my schedule and sanity) are pretty crazy. I stopped practicing yoga. I stopping running. I've gained about 10 pounds back. My anxiety has grown ten-fold. I'm crankier and tired all the time. My body feels creaky and sore from sitting. I know I have to return to the habit of getting to the gym, to the yoga studio, to my juicer. I signed up to run a 5 mile race in May through the American Cancer Society, to honor myself and others who are going through cancer treatment. I'm going to rejoin my local YMCA. I have a Groupon for 10 yoga classes. I know I can do it. I know I can maintain a healthy lifestyle again, especially during a time that adds so much stress to your life. I know I can commit again. I am almost there."
Stephanie wrote, "I started my fitness quest about two years ago after a breast reduction surgery and have increased my fitness, but I haven't gotten to the place I want to be. I started running, but I sort of got stuck in a rut… I want to be fit and in shape for LIFE!   I joined a gym at the beginning of the month (it has a pool and I want to start triathlons), but I haven't gone too much.  My goals for 2012 include: a marathon (I did a half marathon at the beginning of December), convincing more friends/family to try running with me, doing speedwork at least once a week, and a 28-minute 5K!"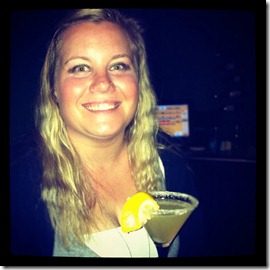 Allie wrote, "I am 24 years old. Three years ago, I lost 50+ pounds by following a low-carb diet, playing soccer, and running (I ran my first half marathon!). Unfortunately, things changed in my family life and, due to several factors, I ended up gaining back all the weight I lost… plus more. I have spent the last year living abroad in Ireland and traveling Europe and have had an incredible time traveling but have spent too much time concentrating on my travels and not quite so much time on being healthy! Since this past summer, I have started to re-focus my energy as I have started school again (to become a high school teacher) and have started to concentrate on eating natural, whole foods and exercising.  My health goals for 2012 include: Running three times per week, practicing hot yoga or Pilates at least once per week, running two half marathons, and eating well-balanced natural meals every day."
Let's hear it for the January Joiners!  Question for you:  What is one New Year's Resolution you've made and actually kept (fitness-related or not!)?