We're trying to make an effort to seek out cheap and unusual date ideas.  Tonight, we headed to University of North Carolina Charlotte for a Miami basketball game.  And it was a really, really good time.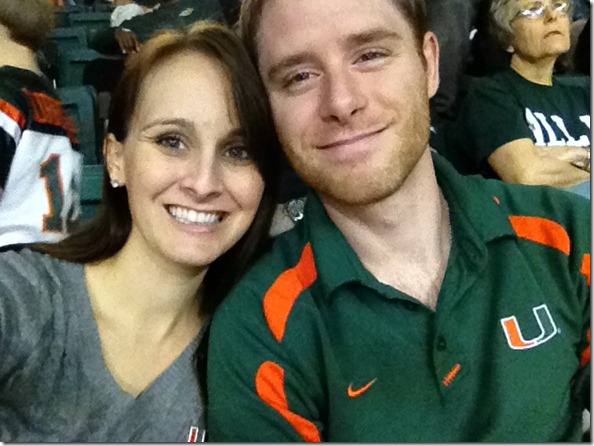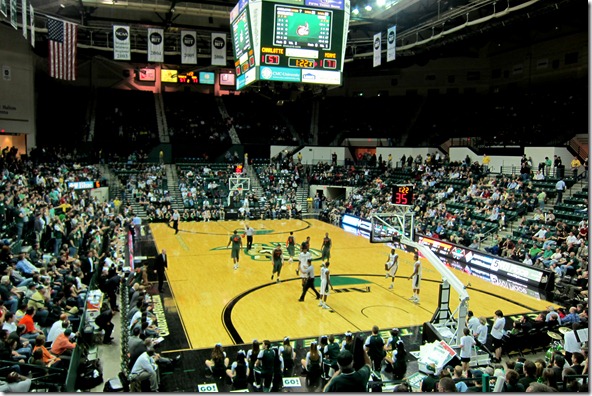 Plus – tickets were only $10 each!  Woo to the hoo for the family section (we always sit in the family section at games when we can – people are a lot nicer). 
We each got French fries…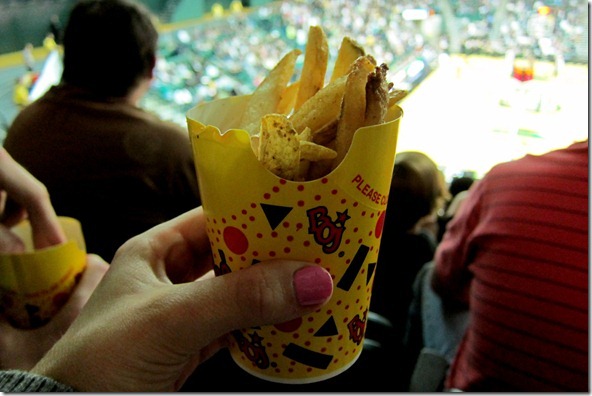 And watched as we appeared on the big screen!
I was surprised they put our texted-in picture up, considering the Husband was decked out in the opposing (and winning) team's colors.  Very friendly of you, UNC!
What are your unusual date night ideas?