Just for giggles – the Husband and I, an ocean apart on our first Christmases (he was raised in England).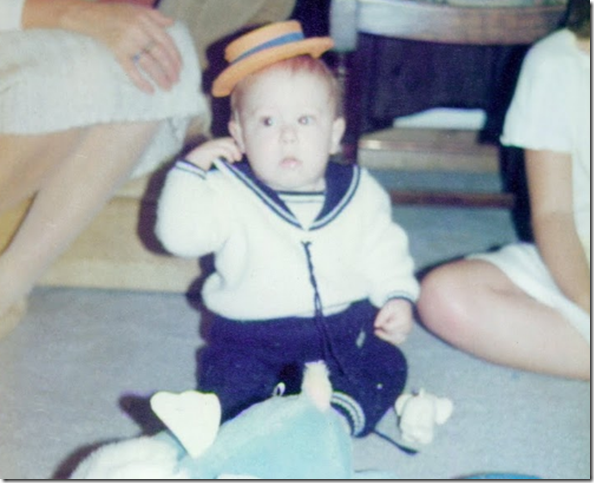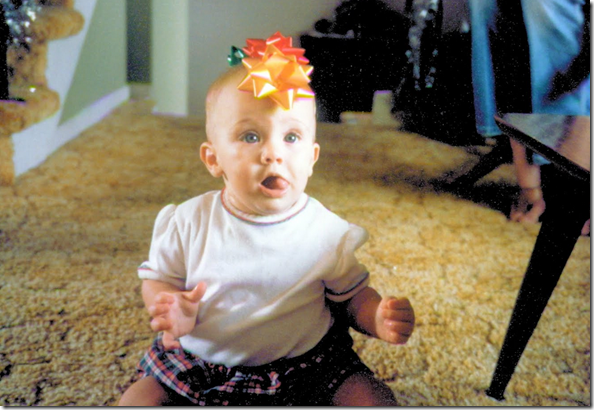 If we have a son, I am going to make him wear a dorky sailor outfit, too. 
Are you in the holiday spirit yet?  I spent the afternoon wrapping gifts and placing them carefully under our tree (although they'll all be packed into the car tomorrow…), and now, I feel quite jolly.  We're experiencing a freakish warm spell in Charlotte – it's currently 61 and sunny – so it doesn't exactly feel like a white Christmas.  But I spent my first 18 Christmases in Miami, so I'm lovin' it.
So warm outside that slipping into the chilly pool was actually quite nice!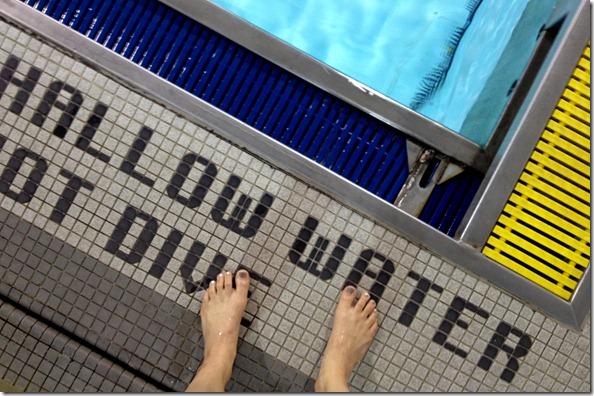 I thought it was a fluke, but I think I'm hitting a new plateau in pregnancy.  Suddenly, what I used to consider an 'active rest day' is officially a workout.    Yesterday, I walked 2.0 miles, and it was so challenging!  Today, I swam 1000 yards and walked 1.5 miles and felt like I did a mini-triathlon.  It's funny how your expectations change and evolve as the weeks progress.  I've always been big into 'listening to my body' and adjusting workouts accordingly, but this whole experience is really driving the point home.
Another change:  I'm trying to eat more snacks.  I've always been a snacker, but my doctor said I need to take in an extra 300 calories a day now (normal for second trimester), and instead of just making meals bigger, I'm trying to eat something every two – three hours.  When I go longer than that, I get a wicked headache that doesn't go away until the next day.  And I have to snack before I'm actually hungry or it's all for nothing.
Meals of the day: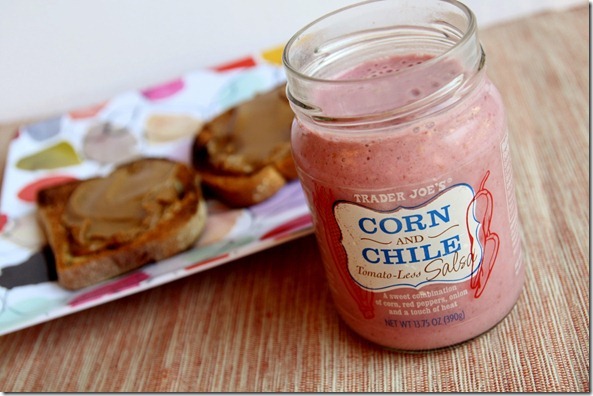 A really delicious smoothie (orange juice, soy milk, banana, raspberries, protein powder) and a peanut butter sandwich.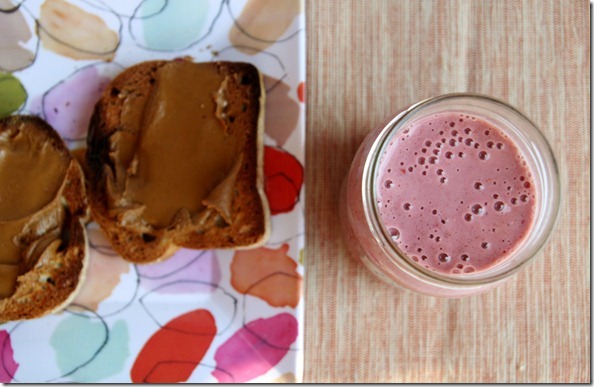 Morning snack was a new Larabar flavor.  If you like coffee, you will LOVE this bar.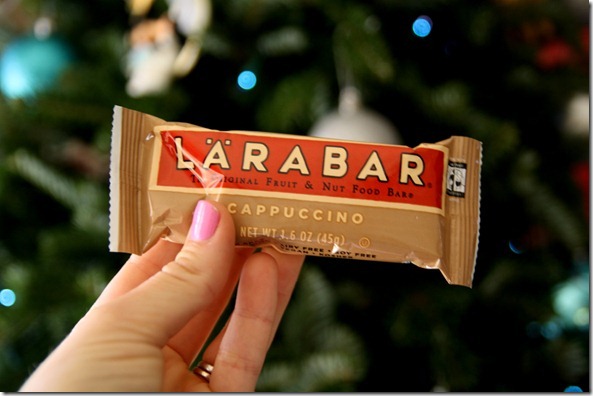 And post-workout, a yummy lunch: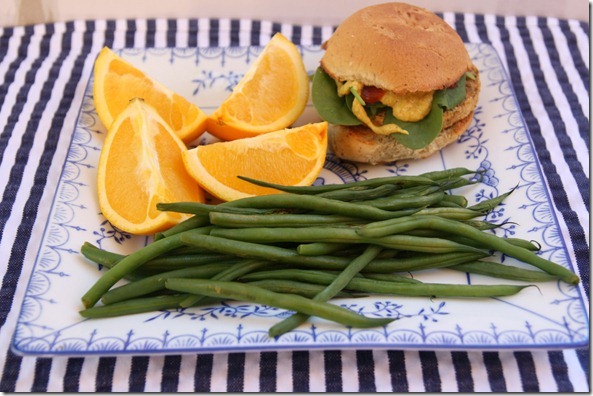 A veggie burger, green beans, and an orange.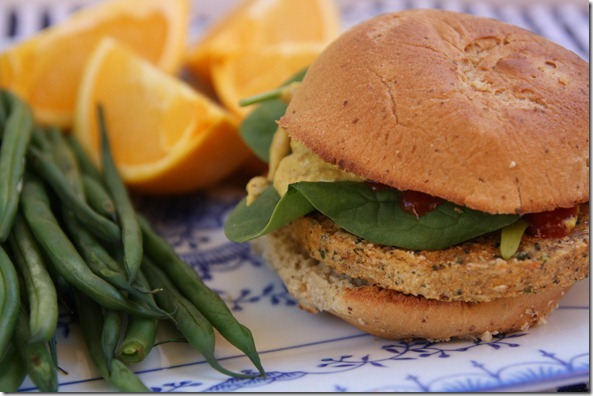 As a matter of fact, I am now due for another snack… Besides Christmas cookies.
Hmm.  I was hoping that while I wrote this post, the cleaning fairies would arrive and mop my floors, but judging by the dust bunnies under the couch, that didn't happen.  Guess you know what else is on the agenda…