When I first decided to get healthy and change my unhealthy ways, I joined a small gym.  So many of the people at the gym were supportive, friendly, and kind, and it really influenced me to come back, day after day.  A January Joiner (JJ) is a person who jumps on the fitness bandwagon as part of their New Year's Resolution.  I'm always a little sad to hear healthy livin' veterans complaining about the gym influx of JJs between January and March (when, sadly, most people give up on their goals).  Sure, it sucks to have to wait for the treadmill and fight the crowds, but the truth is that everyone starts somewhere, and some of the JJs will stick around and become regulars… and a friendly atmosphere goes a long, long way.
Every year on HTP, I spotlight a handful of JJs – both people who were JJ and are now workout regulars, as well as people who are 2012 JJs and need some extra motivation.  I hope that by sharing their stories, you can be inspired to stick with your own 2012 resolutions.  Perhaps you'll even offer up a smile or hello to a JJ.  After all, if friendly stranger hadn't taught me how to work that darn treadmill, I might've never gotten into running!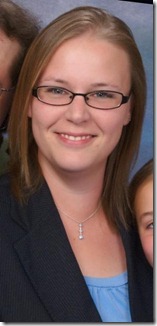 Jennifer wrote, "Annoyed with feeling tired and rundown ALL the time, I began thinking about the good-old-days of feeling healthy and beautiful and on top of the world.  Just yesterday I stopped by a gym on the way home from work to get some prices.  I'm a 32 year-old wife and mom.  In my mid-20s I succeeded as a JJ, dropping 45 lbs.  Once mommyhood struck, I was never able to get back into the gym routine.  As time passed, my work days got longer and family responsibilities grew.  Sometimes it feels like my butt is planted in a chair 90% of the day!  Needless to say, the weight is slowly creeping back on, and I feel more and more blah.  I've tried to diet but it isn't working.  I know my metabolism is just too slow due to my lack of physical activity… and the truth is… I miss the way I felt when I was working out…healthy, confident, and way less stressed. Truthfully, I'm past the point of doing it to lose  weight.  What I want most of all is to get my energy back!"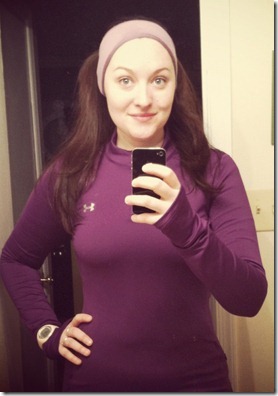 Bethany wrote, "I've been in and out of healthy living for the past two years and decided in October to really kick it into gear.  I have about 20 – 25 pounds to lose, and really want 2012 to be the year that I find and stay in my healthy way of life.  I am also subsequently training for my first Half Marathon in March!  So I have a goal that I need to meet, but I want to get there as strong as I can be, and that means fueling the right way, which has always been my problem.  I've been recently trying to go half vegetarian and half omnivore.  I am trying to eat less meat for my health and the planet.  While I know for me personally, I can't go full on vegetarian, I can go a couple of days a week without it.  I want 2012 to be my Healthy Tipping Point year!  I plan on blogging at least daily about my training, and will post daily menus, new recipes and my personal struggles/triumphs for how things are going." 
Jess was featured last year as a 2011 JJ.  At the time, she said, "Somehow, thanks to a combination of job/life stress and an unfortunate default to laziness, I have gotten out of the exercise habit over the last couple of years. I'm turning 30 this year and it seems like a good milestone to tie to getting back in shape again…"  I emailed Jess for an update, and she said, "The Ups: I've gotten better at incorporating exercise into my life on a regular basis and the mental health benefits alone are something I still can't quite get enough of. The Downs: Derailed with a fractured leg, with accompanying knee damage meant a few months of crutches, with no exercise allowed and/or possible, and then a slow (slooooow… knee injuries suck) return to full mobility.  Overall: I am definitely not taking for granted how lucky I am to be healthy and capable of movement any more. So no running for me at the moment, but yoga, swimming, bike and am slowly moving back to the kind of fitness level I want to be at."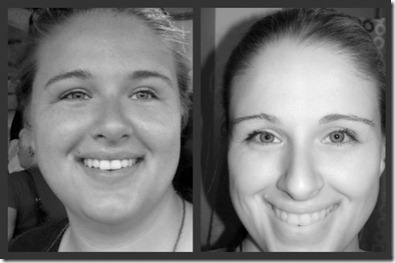 Rebekah wrote, "I was a January joiner in 2011 and about this same time last year, I worried that I would yet again let my New Year's Resolutions fall by the wayside after a month of two.  Here we are 12 months later and thanks to a Christmas gift of a gym membership, finding the health-centered blog world, and some newfound determination, I am down 35 pounds this year.  I am also the healthiest, lightest, and most confident I have been since starting high school.  I ran my first half marathon in November, and when I started in January I couldn't even run for 30 seconds.  People ask me all the time "How did you do it?"  They look at me like I am crazy when I say "eating right and exercising."  It is true though, there is no magic pill, it is a constant learning experience, and it does takes work.  A year later I can't recall a single item of food I wish I had eaten or an extra hour of sleep I could have gotten, I just know how happy I am with the progress I have made!"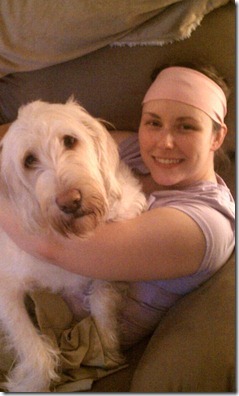 Sara wrote, "My husband and I have been doing a free week trial at the gym near our house before we join. I decided we just have to make it fit into our budget somehow. Our waistlines aren't going down and we recently had blood tests done for our life insurance policy and it pointed at some things that need to change. I was always very anti-gym. I just felt they were a waste of money–why not just put on your shoes and go run down the street? Walk the dogs? Use the stationary bike? Use weights at home? Well, I know why. There are so many distractions! Cute puppies, sweet kitties, TV shows, laundry, cooking dinner, making lunch and breakfast for the next day, a phone call to make … you name it. Now I completely understand. You put on your shoes, turn everything off and declare "this is for us!" and run out the door to the gym. No distractions-just other like-minded people. Plus, spending money on your health is always a good thing. And so far, this has been a great bonding experience. We are exercising together and helping each other along.  We have signed up to jog the Richmond Monument Avenue 10K! This will be our first "race" and we hope to be able to finish in the 76-90 minute category (that's how we signed up). It's in March and hopefully we can do better than 14 minute miles. But we're not stressing over it, we just want to enjoy ourselves and get our feet wet. But we hope to start training for that in January."
Can you relate to any of the JJ stories?  Any advice for a JJ?