A while back, I wrote a post called 'Green Your Period.'  The post was prompted by my discovery of organic tampons – who even knew they made such a thing?! – and my struggles with abnormal pap smears.  I hopped on the Interwebs to investigate why women would use organic tampons, and that's when I discovered the life-changing (yes, really) menstrual cup.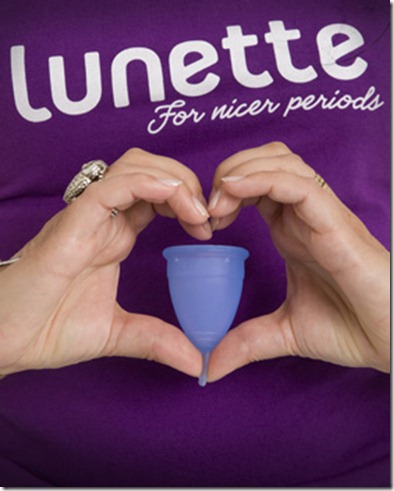 A menstrual cup is a soft, medical-grade silicon cup that is an awesome alternative to tampons and pads.  It is inserted into your vagina and rests relatively low, so it's easy to pull out.  It creates a vacuum seal, so blood pools into the cup, not out of the sides.  It only needs to be changed every 12 hours.  When the cup is ready to be changed, you remove it, dump the contents in the toilet, clean it off, and reinsert it.  At the end of your cycle, you boil it to sanitize it.
Now – menstrual cups have a steep learning curve.  I would say it takes at least two cycles to really figure out how to use it correctly, but once you do – YOU WILL NEVER GO BACK to regular tampons and pads.  I promise!  Menstrual cups are incredibly convenient because you only have to deal with them once every twelve hours, not once every four or five hours. It is SO freeing.  It really does make your period nicer.  You never have to worry about bringing extra tampons or pads with you, and the cup stays in place through all activities, even running!
Beyond the convenience factor, there are many other reasons to use menstrual cups, most of which I addressed in the original Green Your Period post.  There's an incredible environmental benefit to cups, as you aren't creating trash every cycle.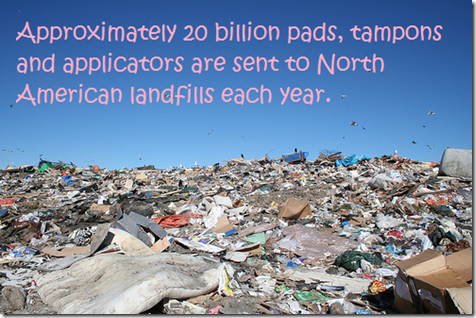 There's also a money-saving factor because you only have to invest in a cup every few years (they are legally required to say you should replace it after a year, but the silicone actually lasts for a long time).
And, most importantly to me, cups are chemical-free. I really think switching to a menstrual cup was a major factor in my first normal pap smear in YEARS!  No more painful biopsies and surgeries for me.  Wahoo!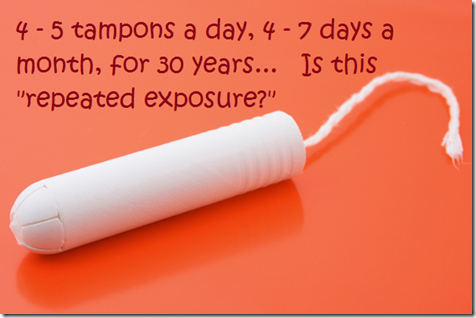 Can you tell I'm rather passionate about menstrual cups?  Hah!  It really is an incredible product.
Lunette, a manufacturer of menstrual cups, contacted me to see if I'd like to give away a free cup to a reader.  Although I've only tried Diva Cup, I know many women who have used Lunette and love it.   Side Note – Most of the common questions about cups are answered in the Green Your Period post or the comments section!  Like I said, there is a learning curve, but it's TOTALLY worth figuring out!

Simply leave a comment with your favorite nickname for your period (I like Tom – time of the month).  I'll randomly pick a Lunette cup winner tomorrow morning.