Last night, the Christmas tree stand almost got the best of me.  Almost.
Even though we've had that stand for five years, I can never figure out exactly how to put it together – it's pretty temperamental.  And we spent another 20 minutes trying to to fit the tree into the stand; we had to shave it down with a bread knife. 
But – SUCCESS!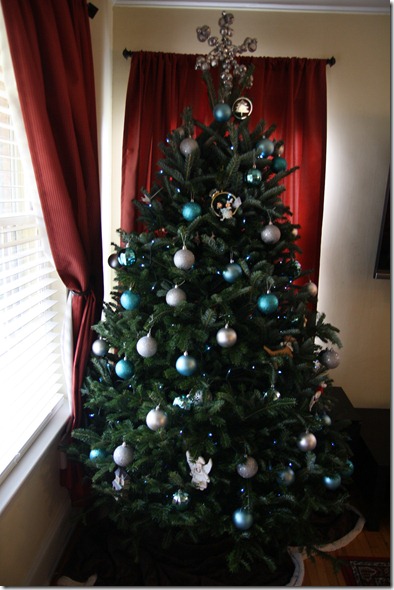 We went for a blue theme this year – pretty, yes?
This week is going to be very, very busy.  I've written a few times about how pregnancy is doing a number on my sleep (I think it's due to the hormones) so I'm going to make a serious effort to eat well this week.  Lots of veggies.  Less potato chips.  I'm hoping it will make a difference with how well I sleep – in the very least, it's worth an honest try!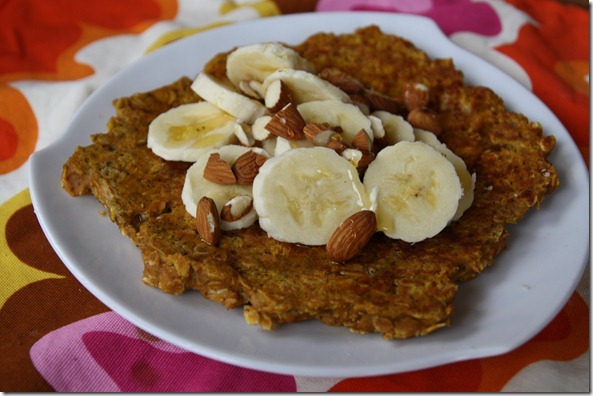 Breakfast was a yummy.  It's a twist on my classic Sweet Potato Pancake.  Instead of sweet potato, I used pumpkin puree and mixed in gingerbread spices.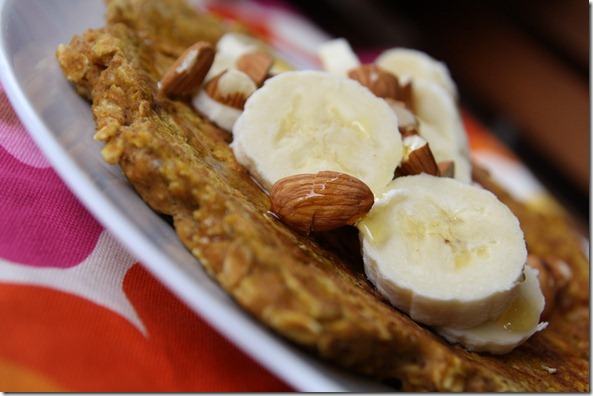 Gingerbread Pumpkin Pancake
Ingredients:
3/4 cup oatmeal

2 tablespoons almond milk

1/4 cup pumpkin puree

1 egg

3 heavy pinches of cinnamon

2 heavy pinches of ginger

1 heavy pinch of ground cloves

1/2 tablespoon molasses

Topping:  banana, almonds, and a drizzle of maple syrup
Directions:
Heat and grease griddle.

Mix first nine ingredients.

Pour onto griddle and form pancake shape.

On Medium Low, cook slowly and then flip (use a plate if necessary) when golden brown.  It will take a while to fully cook!

Cook other side.

Plate, top with fruit, nuts, and syrup, and enjoy!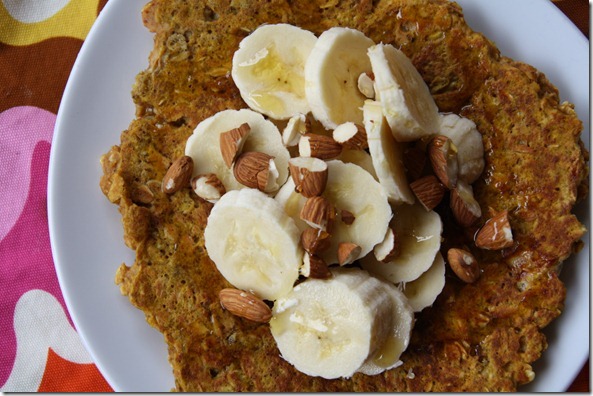 'Twas a good one!
What kind of goals do you have for the week?  I've got a lot of small projects to wrap up.  And I want to stick with balanced eating and the December Plank Challenge!