Last night, the ACC Championship rolled into town.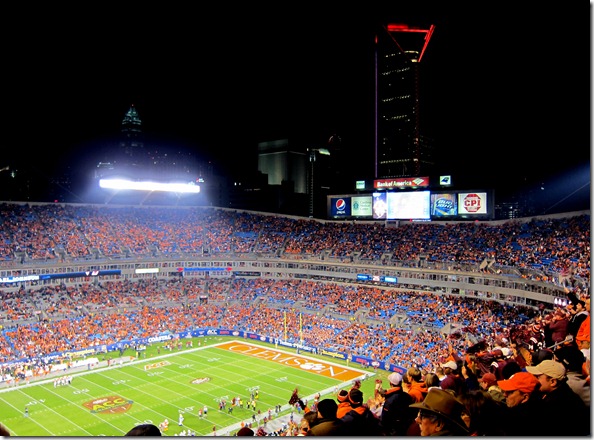 And a few months ago, we were feeling hopeful about the Miami Hurricanes' chances (and had a StubHub.com credit), so we bought tickets.  Unfortunately, our team was not in the game (boo!). 
But fortunately for us, WE LOVE TO TAILGATE.  Do you know what's even better than a tailgate?  A tailgate that is only a few miles away.  I don't think I've ever driven less than 2 hours for a football tailgate, so the experience of being in my home city was pretty neat.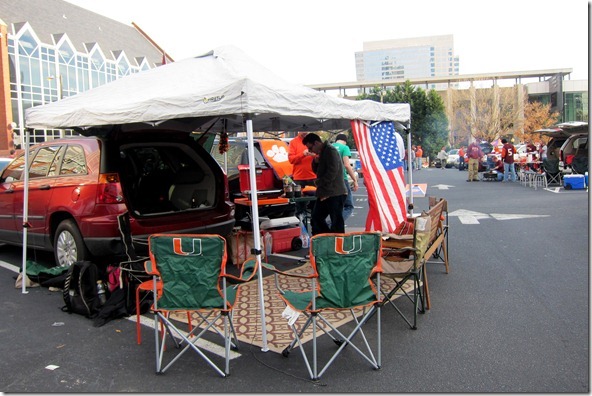 We set up our gear in a parking lot right in the middle of Uptown, surrounded by all the pretty skyscrapers.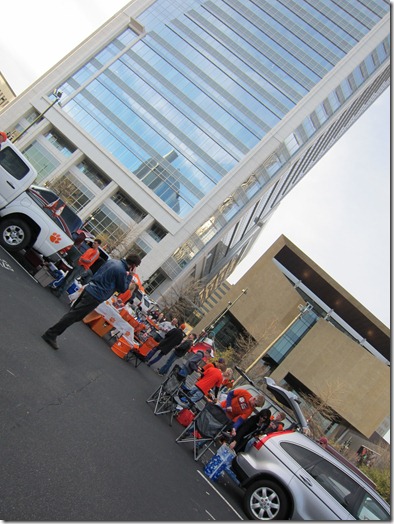 We played games…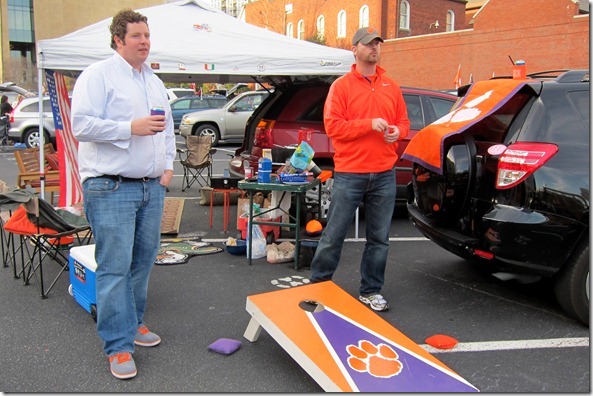 Others drank booze…
And I was in charge of the grill.  Of course – tailgate cooking is one of my favorite things!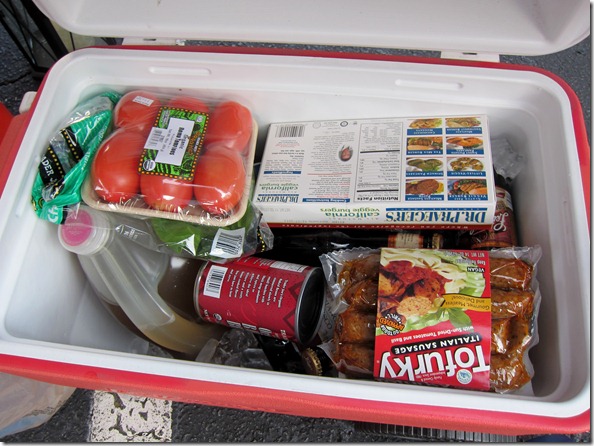 Here's our Healthy Tailgate menu:
Dinner #1:
Fake sausages on Udi's buns with spinach, ketchup, and mustard
Blue corn chips with black bean dip from Trader Joe's
Baked beans
Grilled asparagus
Dinner #2:
Veggie burgers on Udi's buns with spinach, ketchup, and mustard
Grilled corn on the cob
Caramel popcorn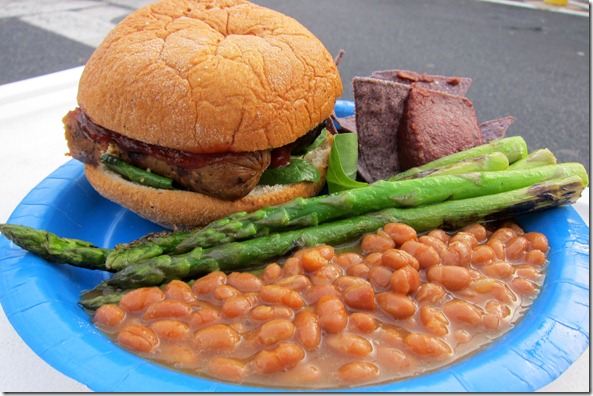 Yes, our tailgate experience is so long (we were in the parking lot for 5 hours) that we require two meals.  'Twas a lovely feast!
I've realized the key to cooking on my propane grill is to either bring pot tops or aluminum foil so I can wrap or cover everything before going on the grill.  Otherwise, the cold wind keeps the tops chilly and nothing gets cooked.  I'm not a huge fan of cooking on foil (here's why) but it was the only thing that made cooking feasible last night since I forgot pot tops.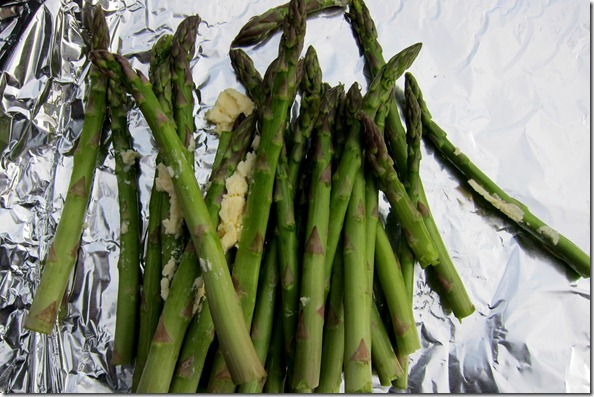 As far as the game goes…
If you watched on TV, you know Clemson crushed Virginia Tech; we have lots of Clemson friends so we were pulling for the Tigers.  Wahoo!  We were sitting in a mainly Hokies section, which wasn't very fun once the Clemson score started to really go up.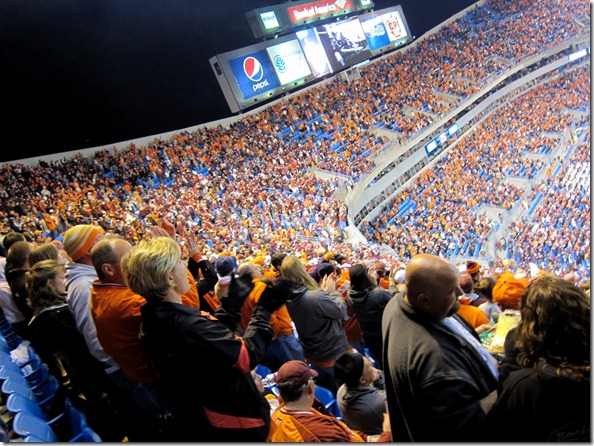 One interesting discussion we had during the 3rd quarter (when we ended up leaving ourselves since we aren't fans of either team and didn't want to get stuck in traffic) is why fans leave when their team is clearly going to lose.  I am very interested in the psychology of this.  Are they fans who aren't too invested and just don't want to be in traffic (then why did they pay so much money to go!)?  Are they just disgusted with their team?  Are they bored?  Do they only leave when others start to leave?  Is it herd mentality?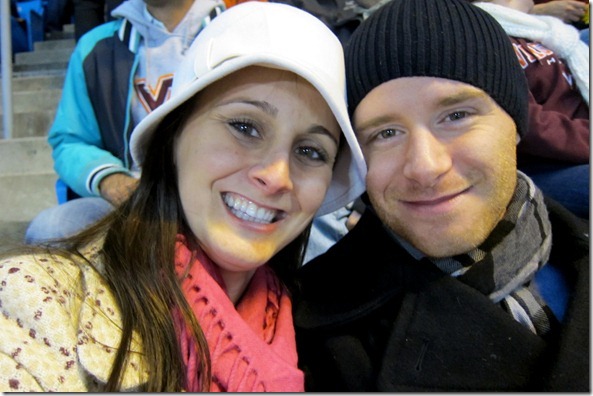 In other news, I have never seen a drunker crowd.  Perhaps that had something to do with it.  Hmmm.
Would you leave a championship game early if your team was losing badly?  Or would you stay to the bitter end?  We have never left a Canes game early (and we lose fairly frequently).  I always think how sad the players must be to look up and see their supporters streaming down the stands!