So – on Saturday night, we actually went out and DID something.  Since spawn growing began, we have become hermits because my energy level dies after 8 PM.  But we got all gussed up on Saturday, went to a swanky dinner with friends, and then saw the Waynes Brothers do stand-up comedy.  They were hysterical.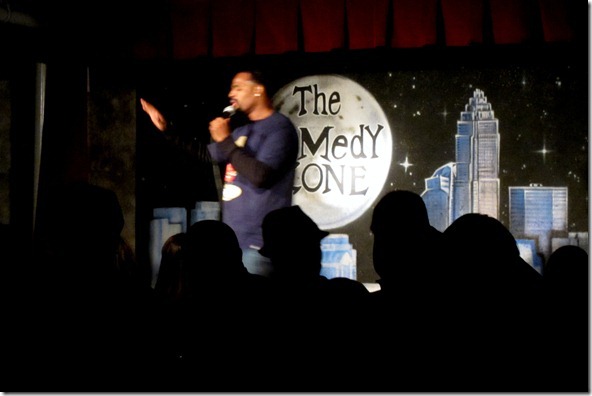 Tears were literally running down my cheeks.
Unfortunately, the combination of running 4.0 miles that morning and staying up until 1:30 AM totally did me in.  I ended up sleeping a whopping 21.5 hours between Saturday and Sunday.  I am pretty sure that's an adult-Caitlin record (teenage-Caitlin has me beat, I am sure).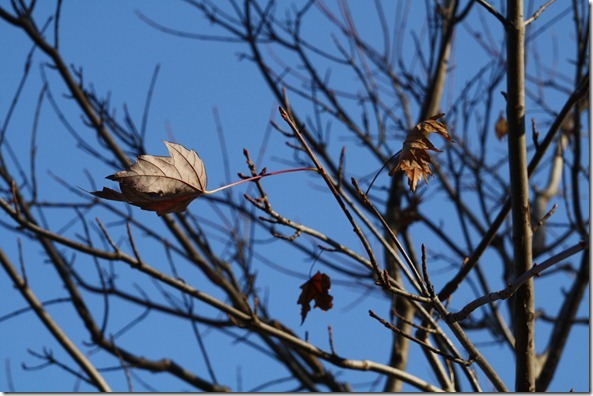 Scarily enough, I am pretty sure I could go back to sleep right now.  But the work week must commence!
Easy breakfast: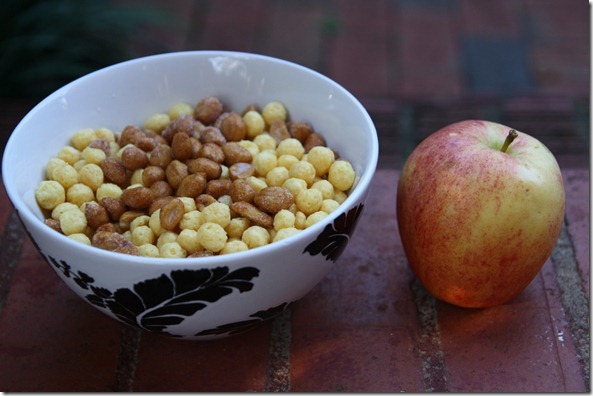 In the mix:
Panda Puffs
Honey roasted peanuts
Soy milk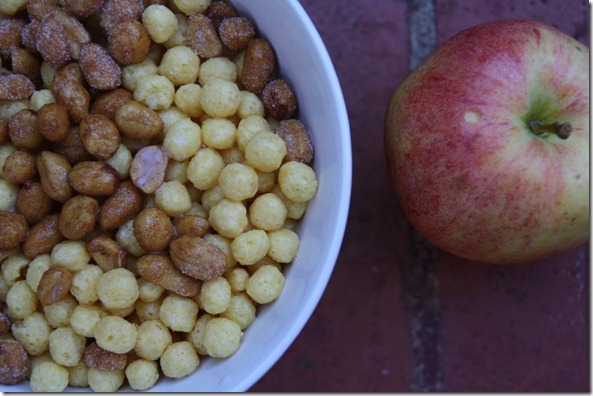 My body is saying "no, no, no" to the idea of a run, so I'm going to try to go swimming and take James on a long walk at some point.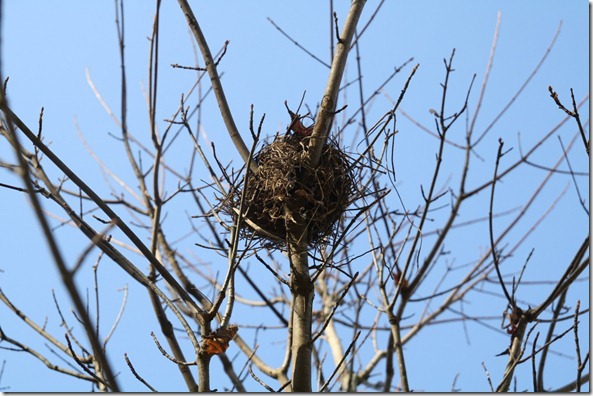 Something to Do
Have you done your push-ups for the November Push-Up Challenge?  I'm still at 20 regular push-ups and 20 modified ones.  I feel stronger, though!

(Source)
Something to Read
I teamed up with New Balance as the site's Wellness Guest Editor and wrote a few freelance articles about healthy living and staying active.  Check 'em out!
  Healthy Eating Shortcuts that Save Time and Your Sanity
Ditch the All or Nothing Attitude
Cures for Bad Runs: Why Some Workouts Seem Harder than Others