Earlier, when I was on my draggy 5K run, I thought to myself, "Man, I really need a kick in the pants."  The truth is that it's just far too easy to make excuses and lay on the couch at this point in my pregnancy. While some rest is necessary and good, I'll admit it – at least 25% of my couch time has been pure and utter laziness.  Not being hard on myself; just being honest.  I really want to stay in decent running shape as long as possible so it's not incredibly difficult to get back to my beloved triathlons after the wee one is born.  Also, most importantly, staying active through pregnancy will help me bake a healthier baby.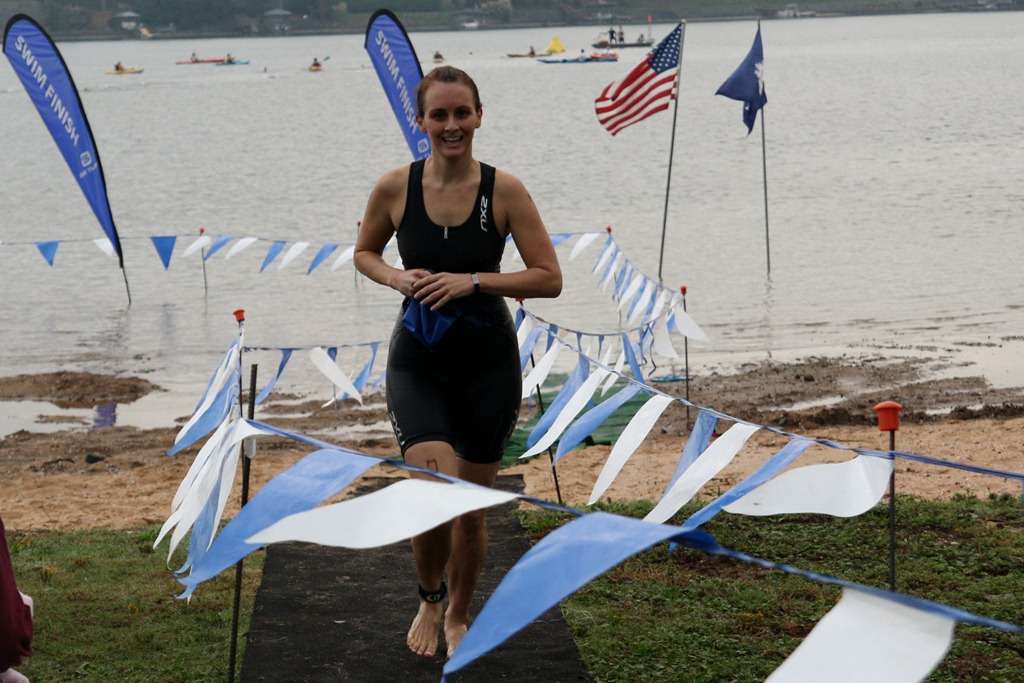 And that's when I realized:  I just need to sign up for a race!  After all, that's how I've always kept myself motivated.  So why should things be different now?
However, I had some requirements:  It had to be a 5K (not in shape to do anything else), it had to be relatively soon (need instant kick in the pants), and – Lord help me – it could NOT have an early start time.   And guess what?  I found my perfect fit!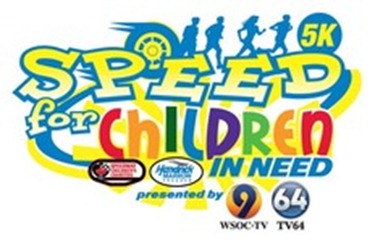 Super excited for the Speed for Children 5K.  It's in a week and a half (perfect!), doesn't start until 3 PM (awesomesauce!), and features a 1.5 lap around the Charlotte Motor Speedway (cool!).  My goal for the race is not to take any walking breaks; this will definitely be a challenge.  And this will be BabyHTP's first race!  (This Saturday's Girls on the Run 5K is a 'real race' but it's about the girls, not me, so I don't truly count it for this purpose.)  I might have been pregnant for this Sprint Triathlon and this Super Sprint Triathlon but can't be sure.  
Anyway – I feel instantly HAPPIER and more MOTIVATED since choosing a race.  Here's to hoping it helps me stick with my goals… and encourages me to lace up my sneakers more.
Speaking of sneakers…
Girls on the Run was fun today.  We made 'cheer cards' for families staying at the local Ronald MacDonald House (families with sick children can stay for cheap or free at the House while their child is in the hospital).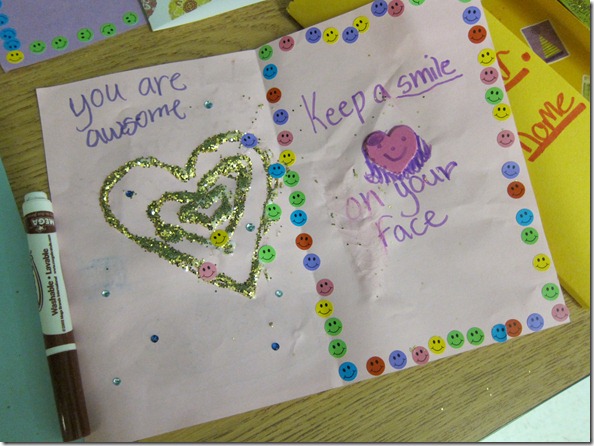 Before GOTR, I had a yogurt mess of Greek vanilla, raw oats, and a banana: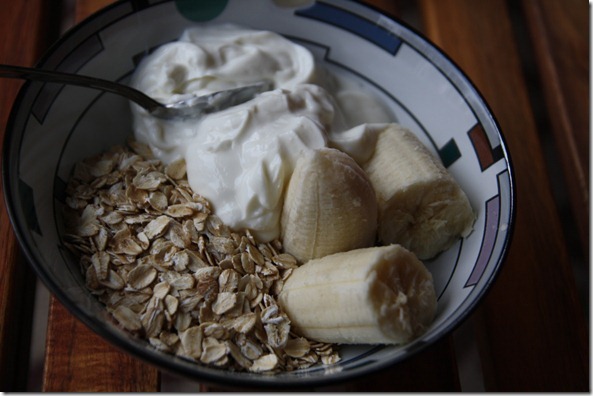 And for dinner, we heated up a few bean and cheese taquitos from Trader Joe's (SO AMAZINGLY DELICIOUS) with salsa and sour cream.  I went back for two more taquitos.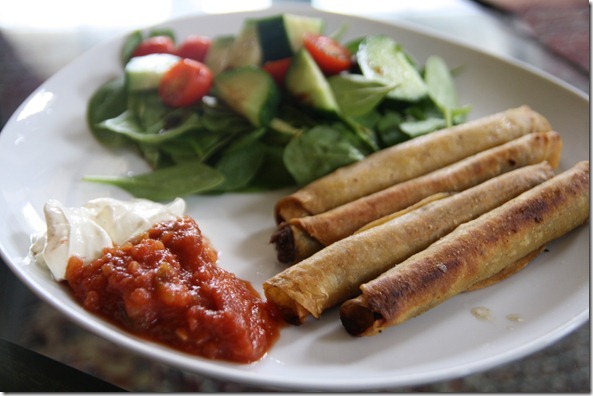 My eyes are getting very heavy… It's already time to crash.  But tomorrow – I'm waking up and tickin' those workouts off my list!
Do races keep you motivated or do you find another way to stick to your goals?  I've really felt lost without a race on my calendar!