Remember how my dogs are crazy?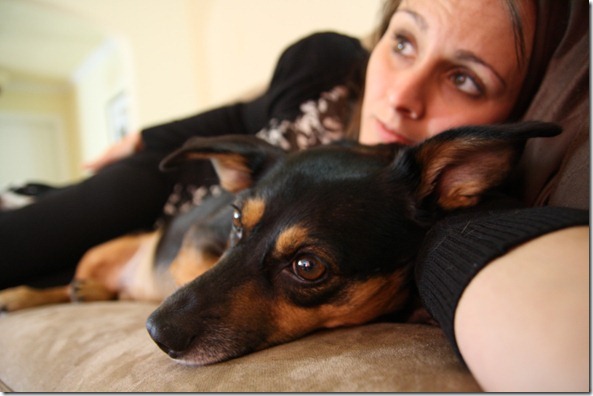 Sure, they look cute and sweet.  But they morph into crazy beasts when we leave them alone, unsupervised.  Once, James ate the Husband's green card.  Another time, Maggie famously shat in his shoe (yes… she actually managed to direct her poop into his shoe).  As a result, for the last five years, we've gone through this big song and dance of crating them in the bathroom whenever we leave the house.  Both for their protection and the sake of our property.
But lately, we've been leaving them alone in the living room when we leave – and so far, they haven't destroyed a single thing!  I don't know if they're more mature or adjusted or what.  However, I know they continue to bark their faces off, something we'd love to stop.  So we have an expert trainer coming to the house later this week and take a 'look' at the situation and see what he can do.  I warned him that the dogs are very difficult but he seems confident.  We've tried everything – training, bark collars, devices – but given their recent improvements, I'm hopeful!
Soooo… imagine my surprise when I came come to a clean, un-peed-on house after 5 hours at the clinic!  It was nice.
Lunch: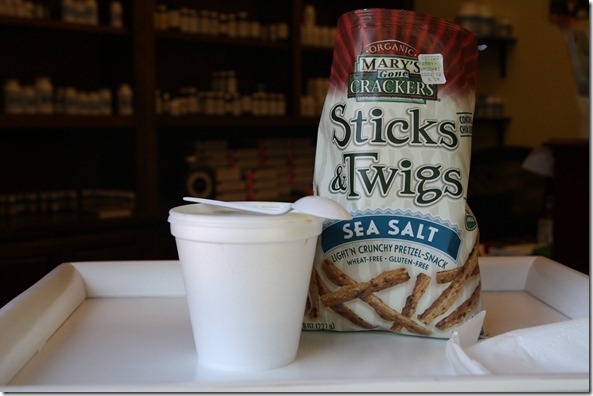 Inspiration soup from my favorite hippie general store.  Yum, yum.  It was a cashew-based cream soup packed with veggies like artichokes, potatoes, mushrooms, peas, and carrots.
With many, many Mary's Crackers Sticks and Twigs (which basically tasted like regular Mary's Crackers but it pretzel rod form):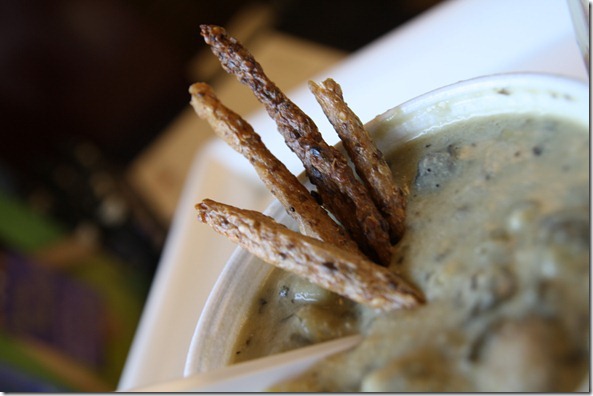 Baked apples are in the oven!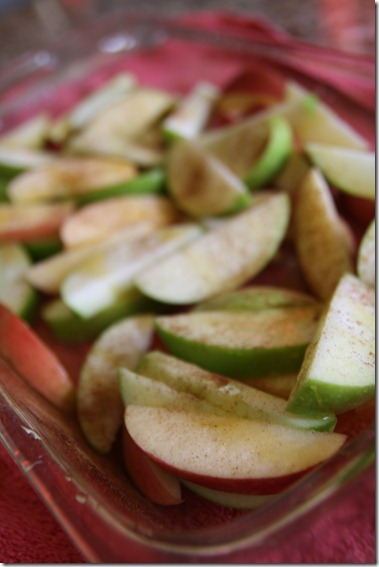 Any other formerly crazy dog success stories out there?  I feel so bad for M & J because they were both rescue pups who were abused (James even has a horrible ingrown collar scar on his neck!) but I fear I haven't done a good job of balancing love with creating dependency – hence the barkbarkbark!