Welcome to Charlotte's very own hippie general store.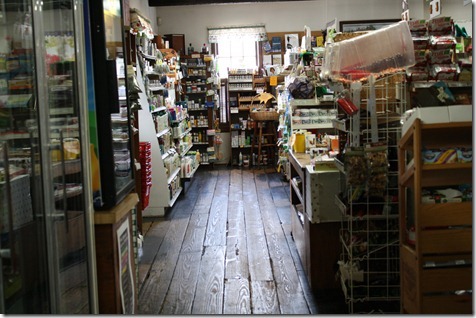 Also know as Berrybrook Farms.  I think they should rebrand themselves as the hippie general store, though, because that's really what it is!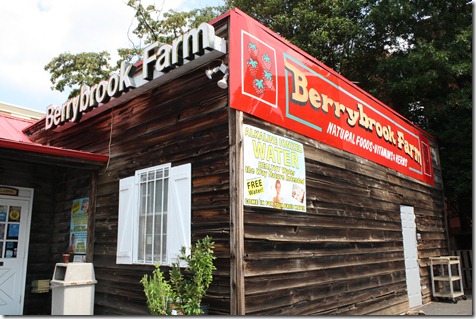 Even though we sell a wide variety of natural supplements at the clinic, I love to browse the aisles at Berrybrook and check out all the new products.  They literally have everything – vitamins, makeup, shampoo, all sorts of food.  All natural, mostly organic!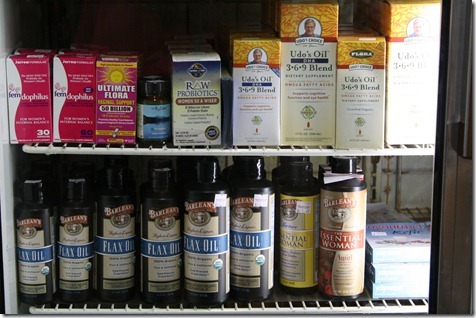 The store itself is really neat, with worn wood flooring and old rickety shelving.  Berrybrook has been around since the 1970s, and I love it's hippie charm.  If you're ever in Charlotte, check it out!  It's small and quaint but definitely unique.
Did I mention they serve up some very delicious food?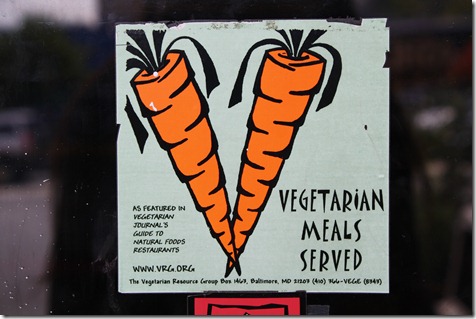 Today's lunch was a Berrybrook lunch.  I grabbed a fruited lentil salad, a Stonyfield yogurt, and an Everything juice.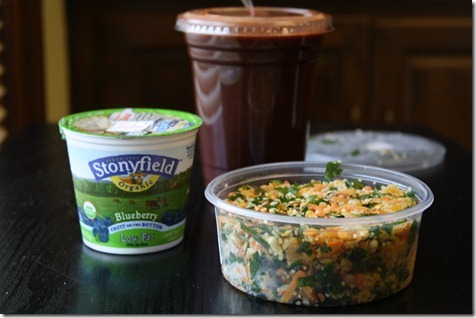 The fruited lentil salad was so delicious; I need to try to recreate this at home!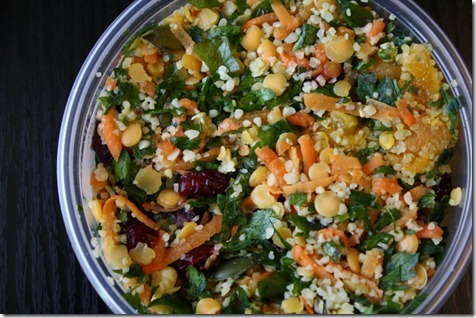 The Everything juice contained, well… everything.  Beets, parsley, carrots, apples, ginger, and loads of other goodies.  I didn't eat very balanced yesterday (not enough veggies), and a fresh juice was exactly what I needed to feel back on track.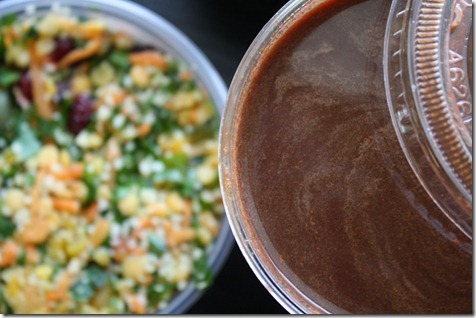 Hi ho, back to work I go!