As promised, I have eaten nearly every meal in the car today.  Whew.
Panda Puffs as I sat in bumper-to-bumper traffic to get to the Boston airport.  1 hour and 15 minutes to go 20 miles, baby!  Oh yeah.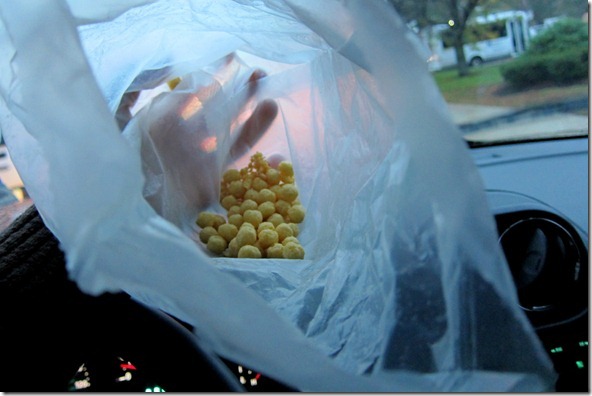 + Eggs and cheddar at the airport.
And a veggie burger for lunch.  Okay, I didn't attempt to eat that salad in the car.  That would've been way too hard (and pretty unsafe).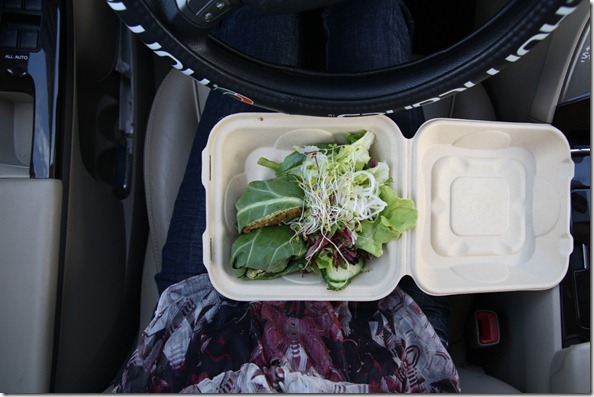 In all of Charlotte, I think Luna's Living Kitchen has the best veggie burgers.  I get mine wrapped in collard greens – so fresh and tasty.  It's made with a combination of quinoa and kamut, topped with cucumbers, greens, and pickle relish.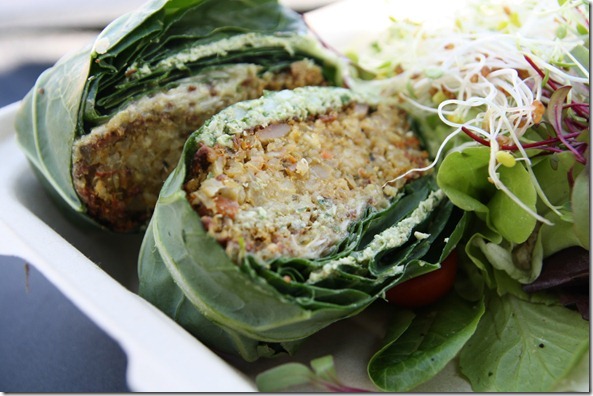 So…
Remember when Nicole, Jen, and I ran a 10K for Nicole's bachelorette?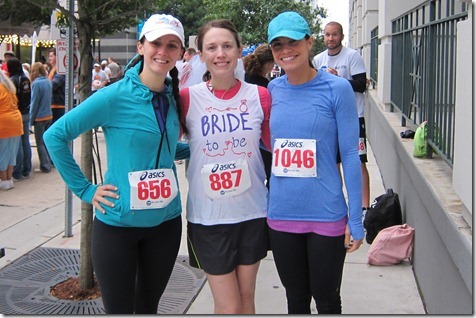 I ended up being quoted in this New York Times article about healthy bachelorettes – totally random!  But pretty cool because DadHTP worships the New York Times.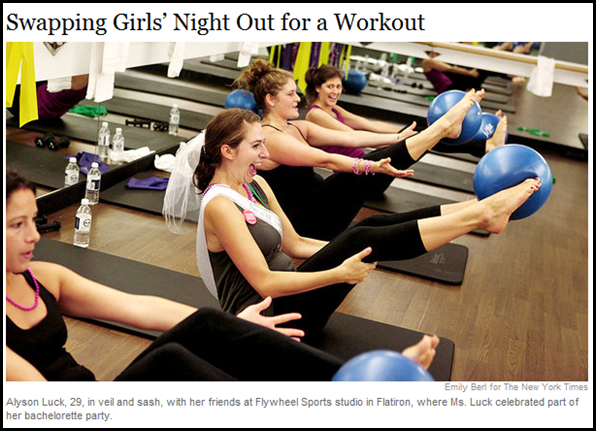 I do really think the healthy bachelorette idea a nice trend because the non-boozy interaction is, of course, very memorable and fun (but we had our honey badger bachelorette night at the bars, too).  Although, of course, I don't know you can work in penis paraphernalia at a yoga class – and I think penis paraphernalia is pretty much a must for bachelorettes!