Runaway bride!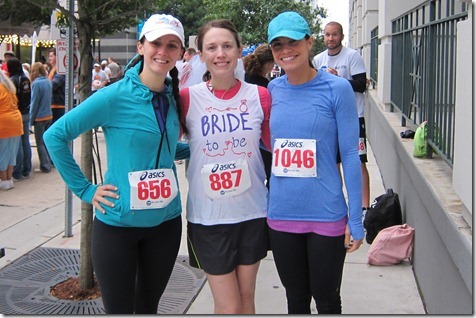 This morning's 10K kicked off Nicole's bachelorette celebration.  The day is divided into two parts: the healthy bit and the unhealthy bit, if you know what I mean.  The healthy bit, of course, involved running the Hit the Brixx 10K. 
I made sure she was decked out in bachelorette gear!
I have puffy paint and I'm not afraid to use it.
Hit the Brixx 10K started off like all races – with a way-too-early wake-up call, a peanut butter sandwich, and a big coffee.  It was truly chilly this morning – 55 degrees at the start – and drizzling.  But honestly, as long as you're dressed well, I think that's perfect running weather.
When we arrived at the starting line, Nicole, Jen, and I picked up our timing chips and stretched for a bit.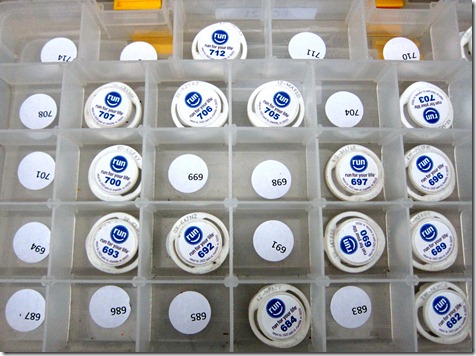 Our game plan for the 10K was to:  run together and have fun.  I left my Garmin at home so I wouldn't worry about my time.  This race was truly just a celebration of Nicole's upcoming wedding and our ability to run 6.2 miles! 
I really enjoy running races for time, of course, but sometimes it's nice to just dial it back and have fun with friends.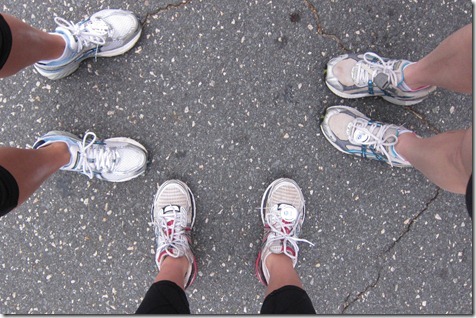 And actually, this race fit PERFECTLY into my half marathon training plan.  I know it would've been so much harder to motivate myself to run a 10K solo today.  Today's race brings my weekly total to 17.2 miles, a number that I haven't hit for a very, very long time.  Wahoo! 
Anyway – the gun went off and we started to run!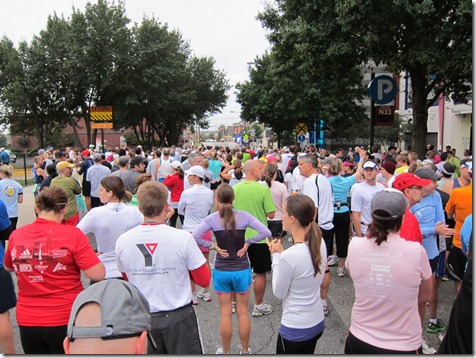 The course was beautiful – one of the things that I like most about Charlotte is how green and shady it is.  Although we didn't need the shade today, it was so pleasant to run along the tree-lined streets.  The 10K was moderately hilly – lots of short, rolling hills – but we only needed to take three short walking breaks.
Plus, the race was pretty small.  We were around other people the entire times, but there was no crazy jostling.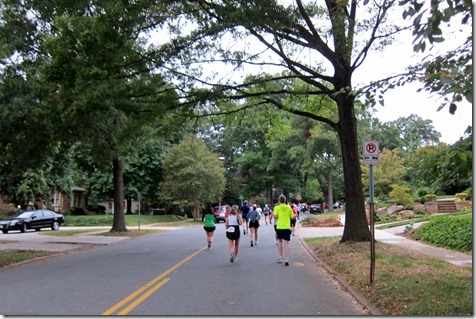 My favorite part, of course, was listening to people congratulate Nicole and yell out funny things.  "Run, bride, Run!" or "Hey, bride! It's all downhill from here!"
One guy even ran alongside Nicole and serenaded her with an old country Western song about a runaway bride.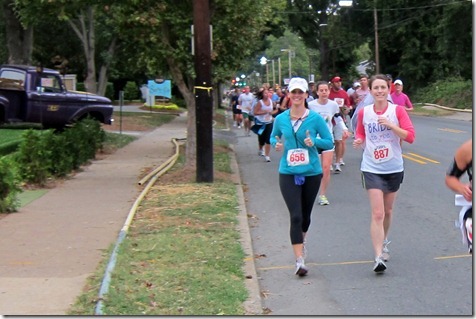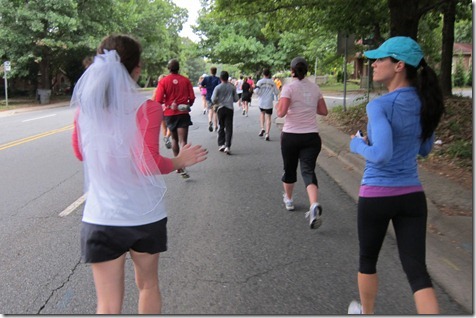 Before I knew it, we had passed Mile 3…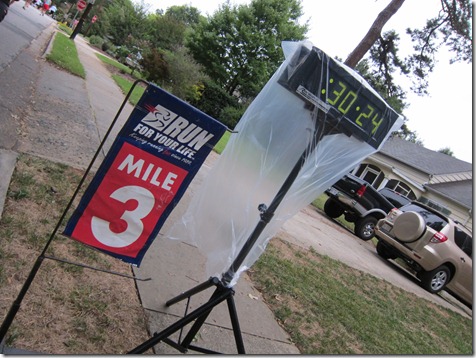 And the second (and final water station)…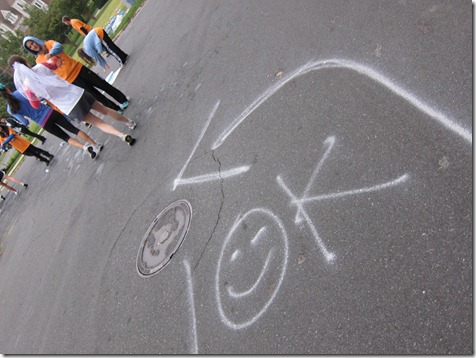 Just like that, we were running back to Uptown Charlotte and crossing the finish line.
The crowd went nuts as Nicole sprinted across the mat in her little veil!  So very fun.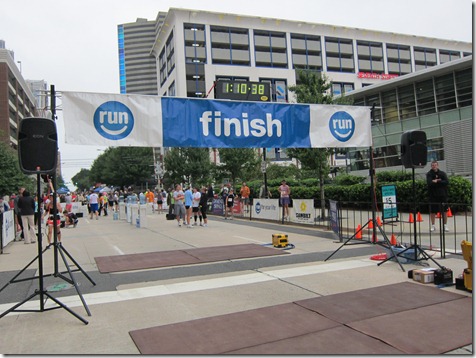 Grabbed some bread and an orange…
And we hightailed it home.  Once we stopped running, it felt REALLY chilly outside!
Our final stats:
Distance: 6.2 miles
Duration: 1:03:44
Average Pace: 10:16
All in all – a wonderful race with wonderful friends to celebrate a wonderful event!  What more could a girl ask for?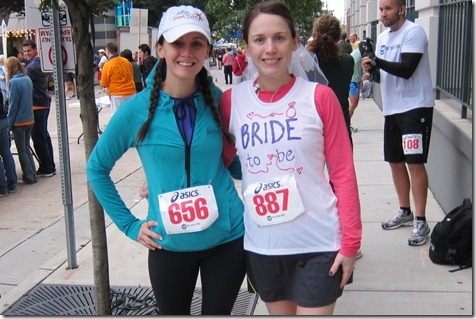 Came home, took the hottest shower that I could stand, and ate a goat cheese and double egg sammie…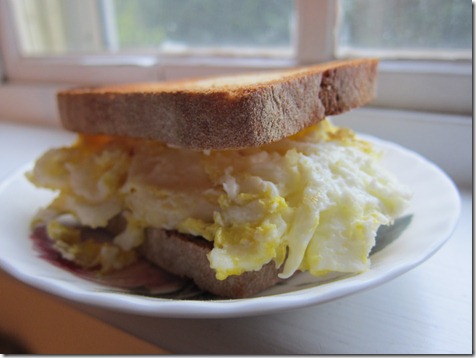 Whew!  All that before 9 AM.  And we still have so much more celebrating to do!