I will tell you the epic story of my crazy car repair later, but now for – let's focus on THIS: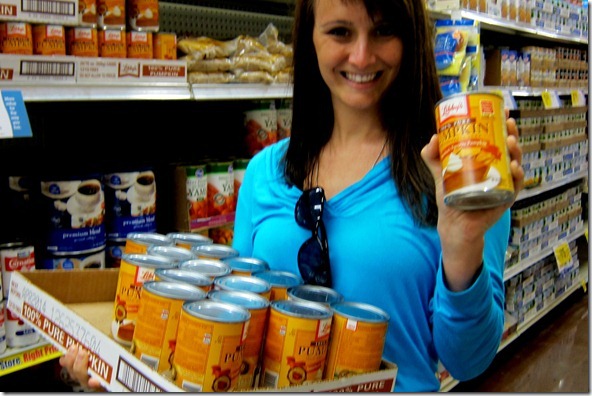 After hunting for canned pumpkin (specifically, Libby's brand – the best) all over Charlotte for weeks, I FINALLY found a ton at a grocery store in Knoxville.  And I stocked up.  Clearly. 
Let's also talk about this:
I've written before that I used to find tempeh to be kind of terrifying.  It looks weird and smells funny.  But cooked – it's amazing!  You just have to prep it correctly.
The secret is using a citrus and a sweetener to pan-frying the tempeh.  The citrus and sweetener neutralize the tempeh's naturally bitter taste and create a wonderful glaze.  So simple – you cannot screw this up!
The star of today's tempeh was POM Wonderful juice.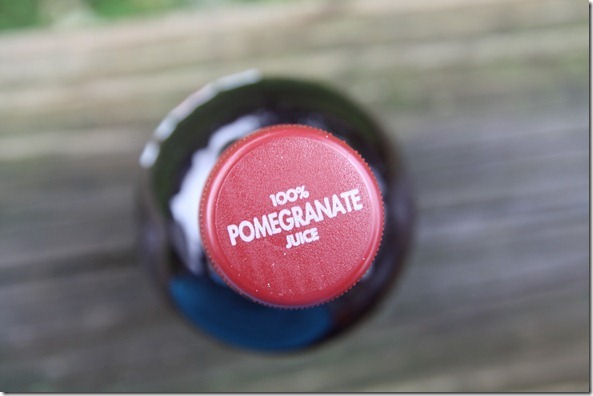 POM Tempeh
Ingredients (for two servings):
1 package tempeh

3/4 cup POM juice

2 tablespoons honey

Salt and pepper to taste
Directions:
Slice tempeh width-wise in half, and then slice to create tiny triangles.

Heat a skillet to high and grease with cooking spray.

Pour in 1/2 POM juice and place tempeh triangles in liquid.

Drizzle 1 tablespoon honey on top.

Let cook for 3 minutes.

Flip tempeh, pour in rest of juice and honey, and cook until all liquid boils off and tempeh begins to brown.

Salt and pepper and serve.
With quinoa (which my mom calls "kwuh-NO-uh" – it's "keen-wah"… so cute!) and broccoli.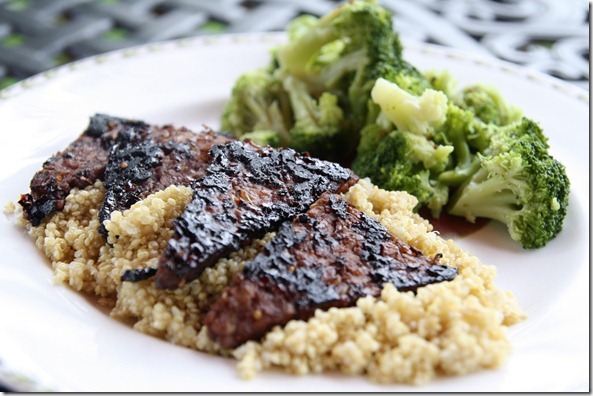 Other fun ways to cook tempeh:
Full car story later but the upshot is – car is not fixed, but I'm going home!