Hard to imagine that just two days ago, I woke up in Puerto Rico, pulled on my bathing suit, and laid by the pool until it was time for breakfast.  It's gross and raining here in Tennessee (where I'm currently stuck).  Rain, rain – go away!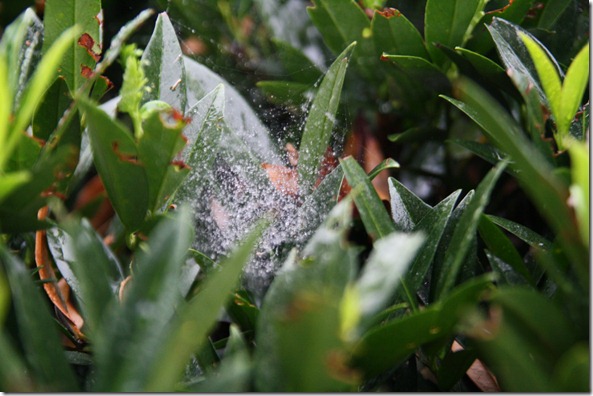 Despite the chilly weather, I was craving something cold for breakfast.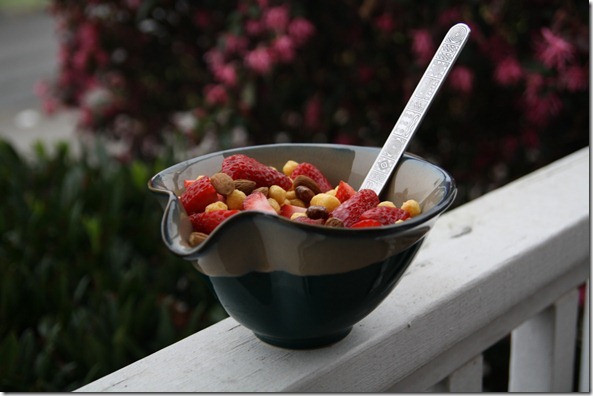 Fun little product review for ya:  I bought the new Silk Pure Coconut milk last night, and I must say, I positively LOVE IT.  I'm not a fan of drinking straight cow's milk or putting it in cereal (an example of my weird vegetarian gray area; I just don't like the idea of it).  So I'm always looking for a tasty milk alternative.  Normally, I drink almond, rice, or soy milk, although I try to limit my soy milk because I already eat a lot of soy.  The Pure Coconut was so creamy and flavorful.  Like most milk alternatives, it was low in protein, but at least it has 45% of my daily calcium!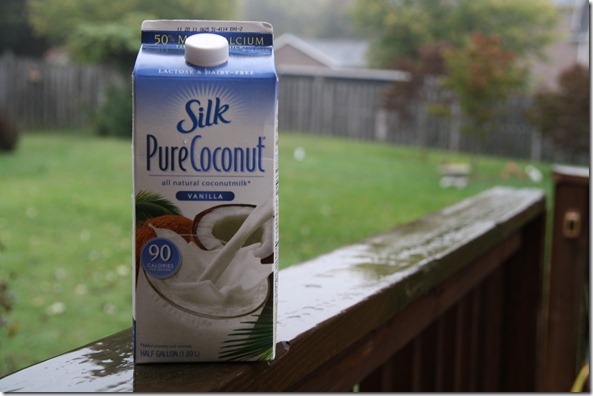 With Panda Puffs, strawberries, and almonds.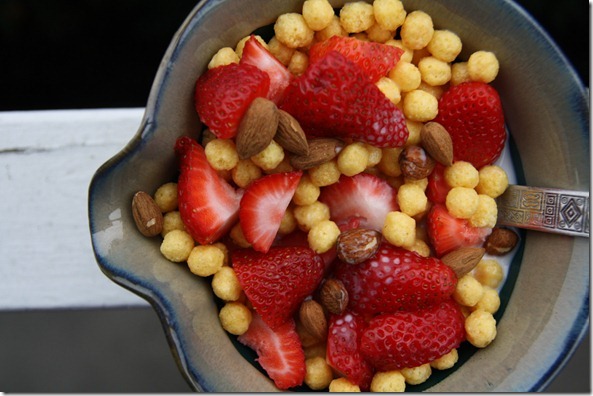 I'm trying to convert my mom to the joy that is Panda Puffs cereal.  I think she's suspicious because there's a cartoon character on the front.  Hah.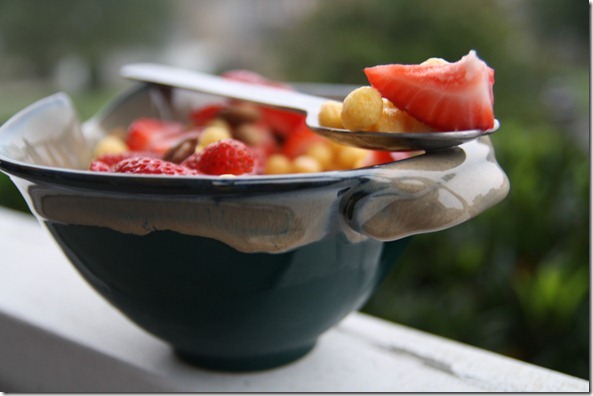 Thought of the Day:
"Happiness is an attitude.  We either make ourselves miserable, or happy and strong.  The amount of work is the same."  – Francesca Reigler