Flight delay.  What else is new?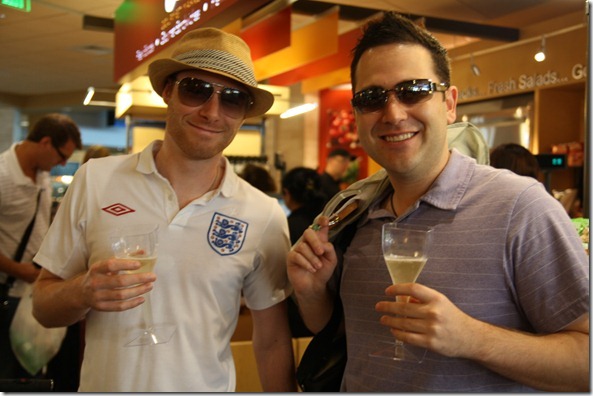 Hey hey – at least the Charlotte airport keeps it classy with plastic cups for champagne!
We're headed to Puerto Rico for Nicole and Isaac's destination wedding.  Super excited – now if ONLY we could actually get there.
My day started off bright and early… I've mentioned recently that I am having a lot of trouble sleeping, but last night, I gave myself a big 'pep talk' before bed ("You will sleep soundly; you will not have weird dreams; you will dream of puppies and rainbows and kittens!") and guess what?  I was fine!
Our fridge is completely empty now.  I ate the last bit of cereal and raspberries.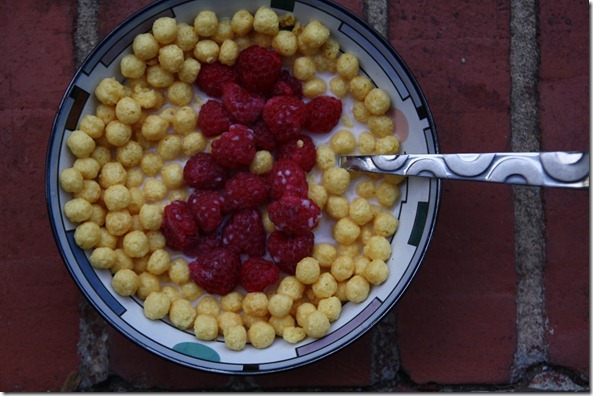 Can I comment on how weird it is to get ready in a house with no dogs? I pick up the keys and wait for someone to start barking.  I open the door and no one tries to run under my feet.  I walk into the kitchen and no one follows me.  So quiet and odd.
Since my walking buddy (James) was away, the Hus joined me for a quick stroll:
And then we threw clothes in suitcases like crazy people.
Airport lunch: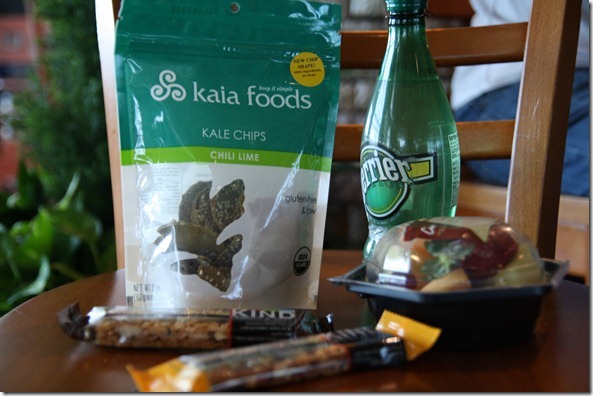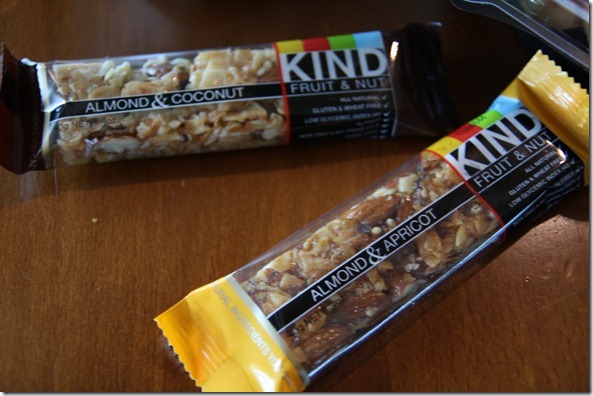 Bars, kale chips, and fruit.  It worked.
Those kale chips were intriguing.  Very spicy!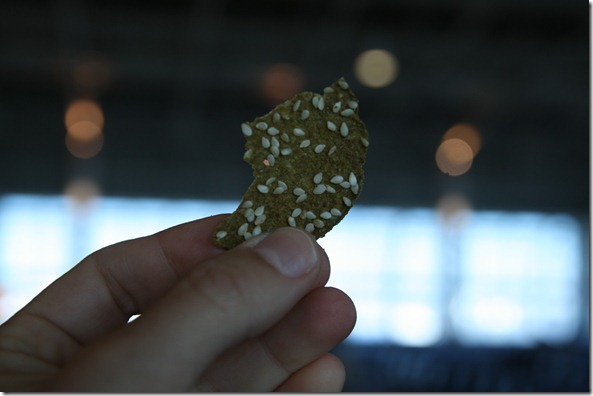 Okay – duty calls.  Back to trying to sort out our flight.
San Juan – we'll see you EVENTUALLY!