Over the mountains and through the bumper-to-bumper traffic…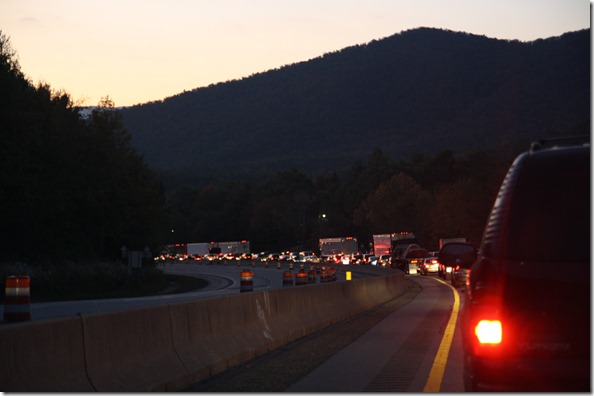 Our afternoon and evening was eaten by driving to and from Asheville, North Carolina to give the dogs to MomHTP – she's amazing for meeting us halfway! 
I always feel sad saying goodbye to the pups.  Plus, they don't know what's hitting them until we stick them in someone else's car and slam the door.  One of those moments that I wish animals understood English.  "We're going on vacation but DON'T WORRY!  We aren't abandoning you!  We're coming back!"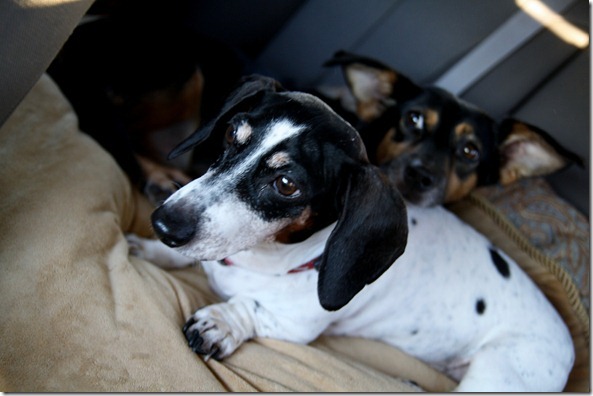 I'm glad they have each other.  And I'm glad I've gotten to the point where I can leave them with someone else without bawling.
Crazy dog lady monologue aside… I'm making an effort to balance protein, carbohydrates,and fat in my afternoon snack (instead of straight carbs, like a single piece of fruit), as I think the combination is so much more satisfying and keeps my testy blood sugar from going nuts.  On the drive over, I had cashews and Panda Puffs.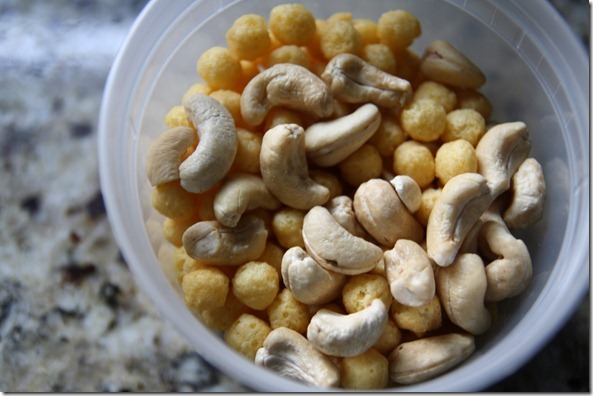 Very satisfying indeed! 
We met Mom at this cute little bistro right outside of Asheville.  Black Mountain Bistro was a diamond in the rough – I can't believe we just randomly picked such a great restaurant.
Started off with cream of vegetable soup: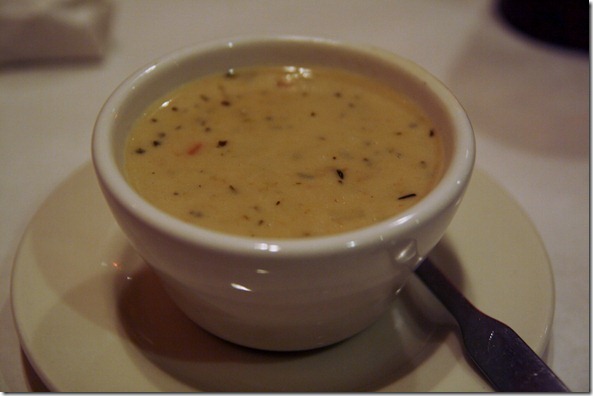 And, in an attempt to eat green things, I also ordered the spinach salad.  In the mix:  mushrooms, tomatoes, sunflower seeds, red onions, boiled egg, and balsamic.  Mmm mmm.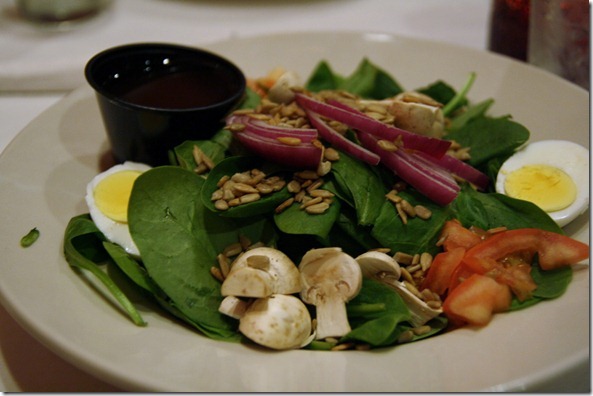 While the Husband got a lot of work done on the way to Asheville (dontcha like his serious work face?), I drove and fought the traffic…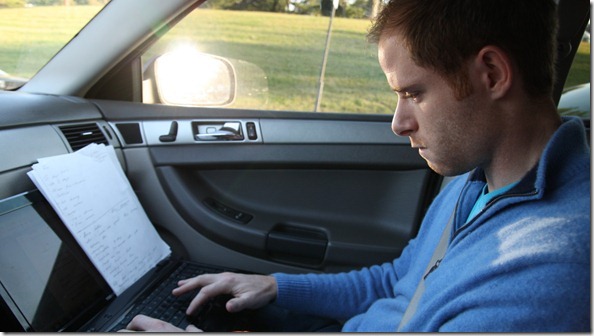 Which means I got to ride shotgun for the dark ride home.  Wahoo!