So – let me tell you a travel story.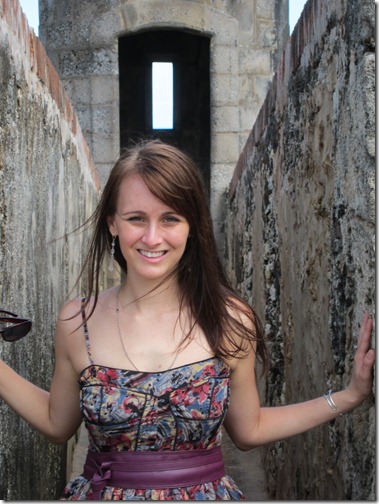 Our flight was supposed to take off Friday at 11:45 AM from Charlotte.  A direct flight to San Juan, arriving in the early afternoon.  Leaving us tons of time to explore the Old Town district.
You know the saying, "Being nice will get you what you want way faster than being mean"?  So true.  Our flight was entirely canceled, and the Husband, Isaac (AKA the groom in this destination wedding), and I found ourselves at the back of a 100+ person line, waiting to get reassigned.  We waited and waited.  We grew more and more anxious as word spread that no one in line was getting out of Charlotte on Friday – everyone was being bumped to a Saturday morning flight.  Finally, after an hour, it was our turn at the counter.
Isaac – who must've been freaking out! – kindly said, "Hello – I'm sure this whole debacle has been terrible for you.  I'm so sorry.  Can you please-please-please get me and my friends to Puerto Rico tonight?"  The customer service rep looked so thrilled to have someone smile – instead of scream – she hit a few magic buttons and handed us our boarding passes.  Charlotte to Miami to San Juan, arriving at 10 PM.  Kudos to US Airways.  We were all so thrilled that the groom would get to his wedding weekend!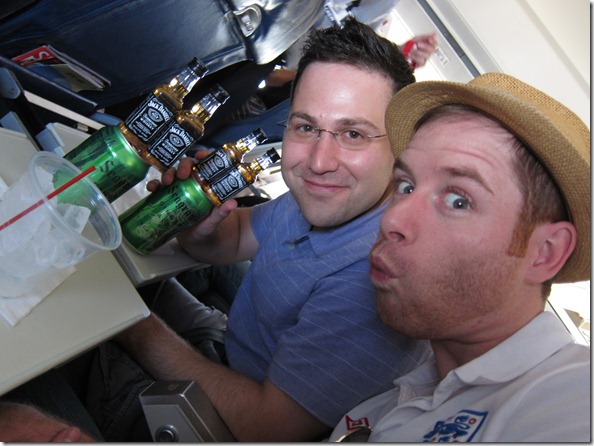 Some of us were a little too thrilled.
And wouldn't you know it – this morning worked out just find for some Old San Juan exploring.  The loveliest little town that I've ever seen.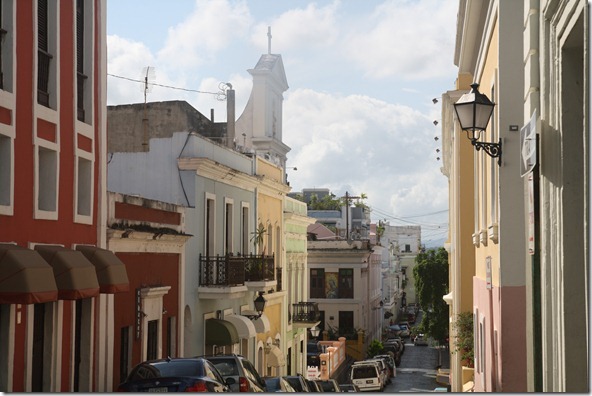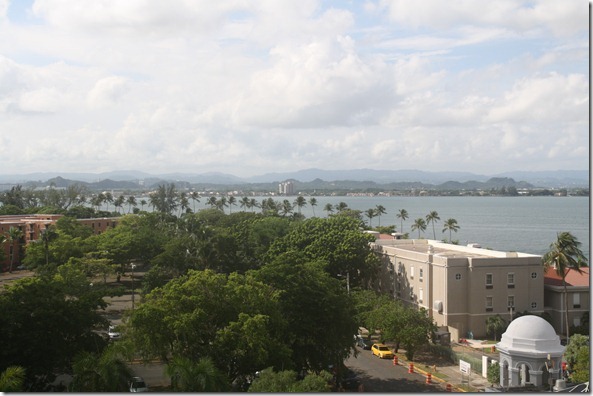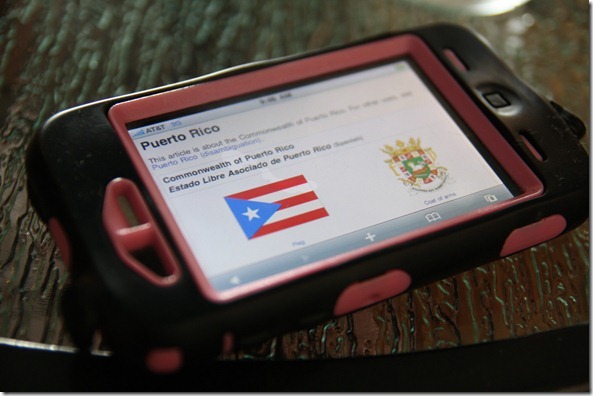 Random facts:  The population of Puerto Rico is 3.7 million and residents are considered citizens of the United States, although they cannot vote in presidential elections.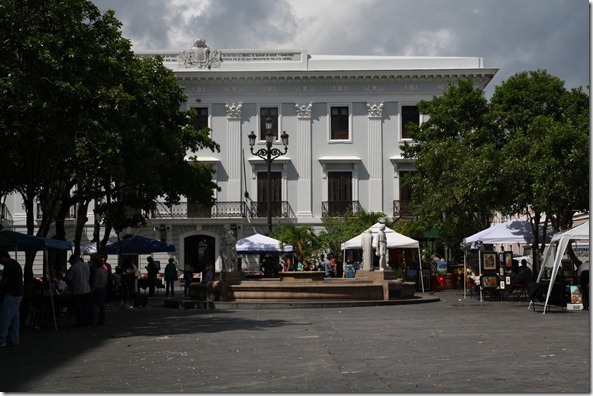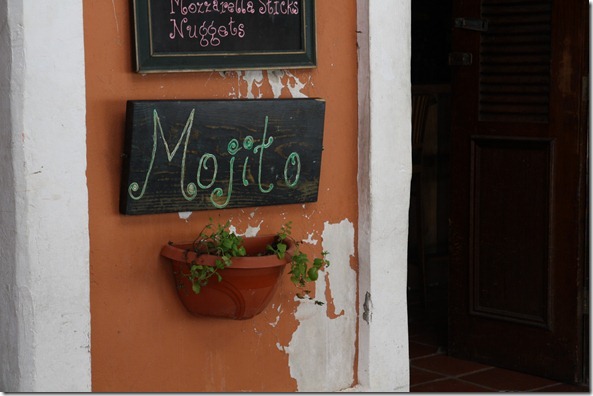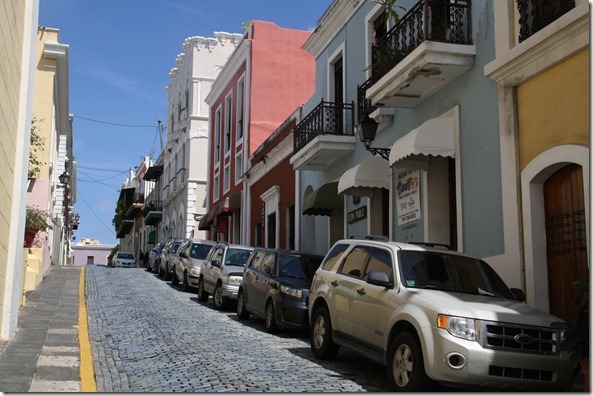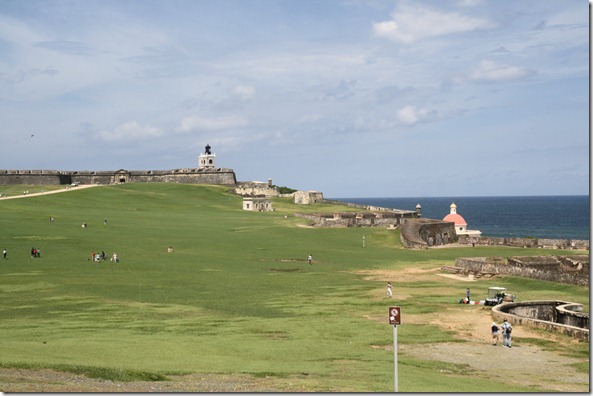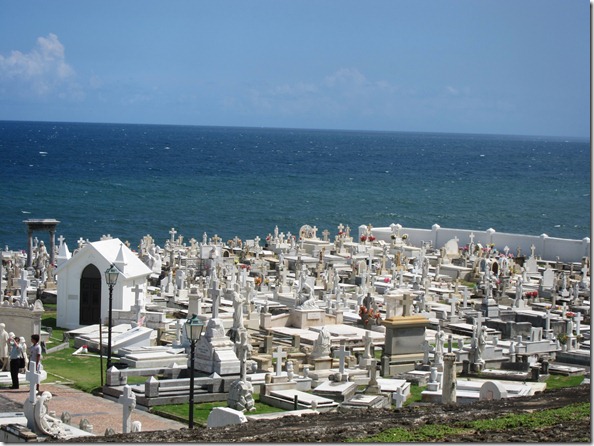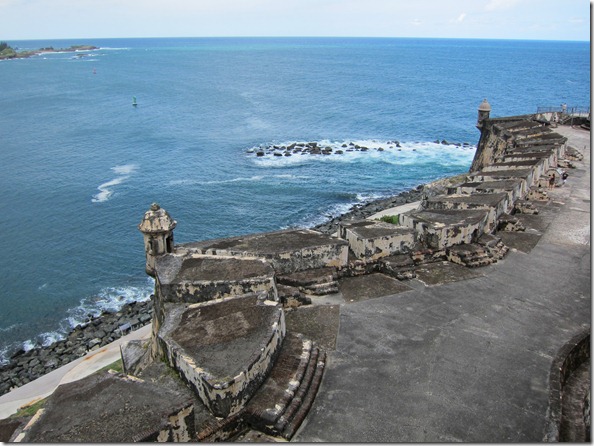 We attempted to locate this organic, vegetarian café for breakfast, but it turned out that the restaurant had relocated.  We stumbled onto this place called Waffle Era – the whole menu was sweet or savory waffles.  And… it… was… incredible.
My waffle was goat cheese, chive, tomato, and pesto.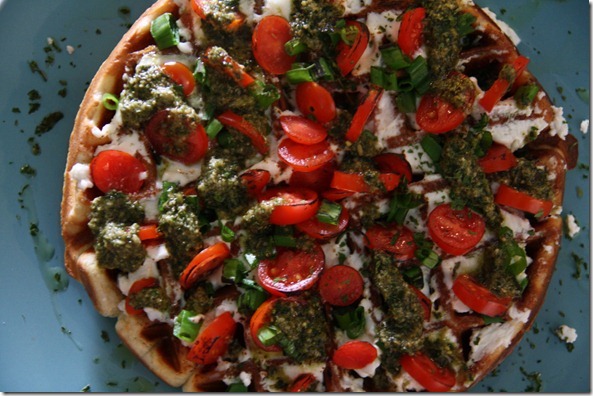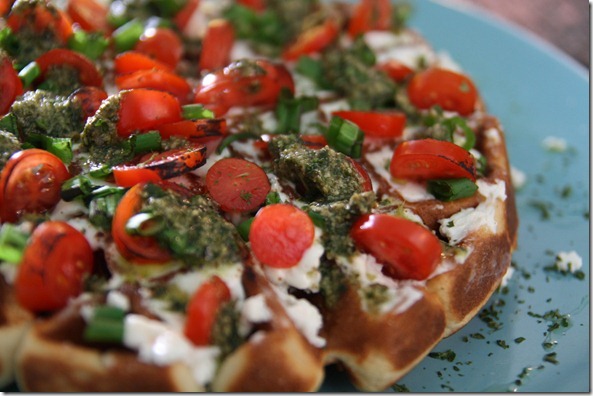 I made a valiant effort to eat the entire thing – it was huge – but failed.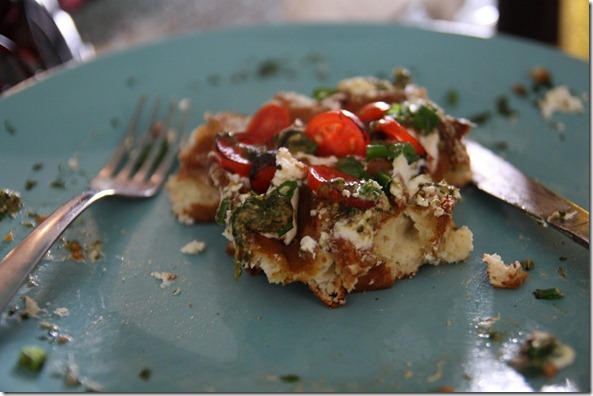 If anyone is wondering, we stayed at the LOVELY El Convento Hotel, which I would highly recommend.  Right in the middle of Old San Juan, very cute and authentic.  Too bad we were only here for moments!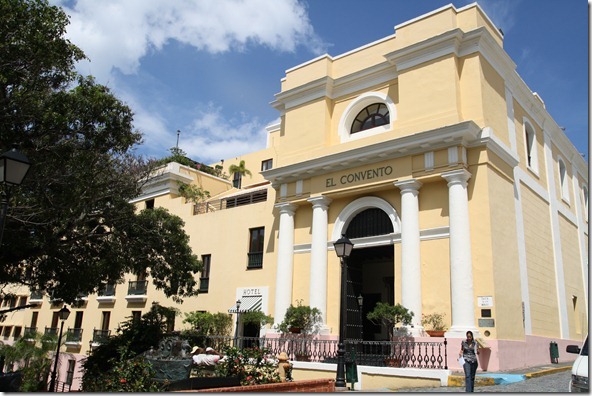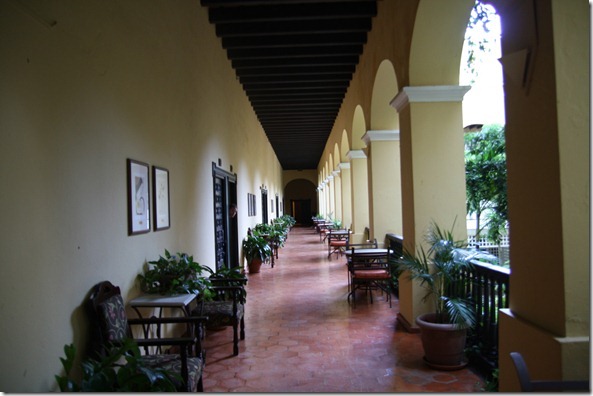 Time to hop in our rental car and drive to the other side of the island for the wedding fun!