After I wrote What I Learned After 1,000 Days of Marriage, a few people commented that the Husband should write a similar post.  So – we sat on the couch and I typed as he shared his insights.  Here's what Kristien learned after 1,000 days of being married to crazy old me.   Lord help him.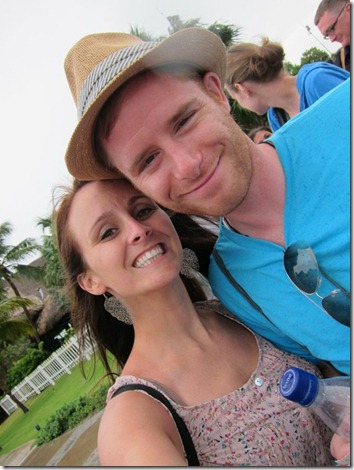 1- Try not to go to bed angry. 
2 – Never let money control you or your relationship.
3 – Share the remote.
4 – Clean, cook, or take out the dogs even when it's not your turn.  She'll appreciate it more than you realize. 
5 – Be malleable with your schedule.  If you go into a day with a set plan, be open to changing your plans if your partner has other things in mind.
6 – Listen with your ears and your eyes.
7 – Neither person should ever make unilateral decisions. 
8 – Encourage, support, and be excited to take part in your partner's hobbies, even if it isn't your thing.
9 – Never say, "Is it that time of the month?"
10 -  Kiss and hug.  All the time.