I have slowly whittled the 'emergency nut stash' in the clinic down to crumbs.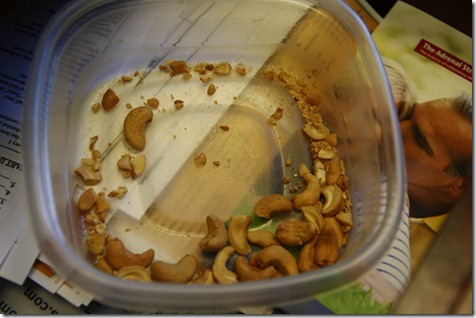 Worked until very late in the afternoon! I was starving before I got home.  I just need to learn that appointments always end up taking a little bit longer than we anticipate them to.  If the schedule says I'll be done at 1 – I'll be done at 2!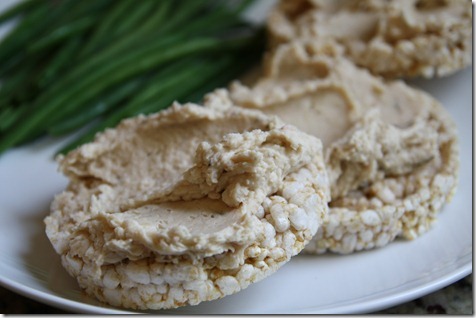 For lunch:  Rice cakes with Holy Deliciousness Hummus (still holy, still delicious) and steamed green beans.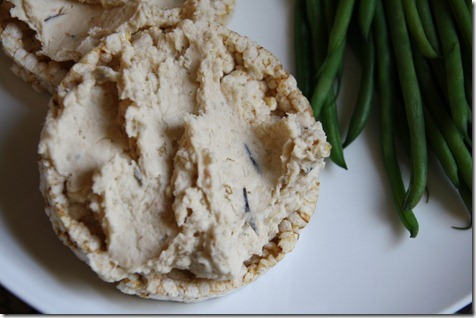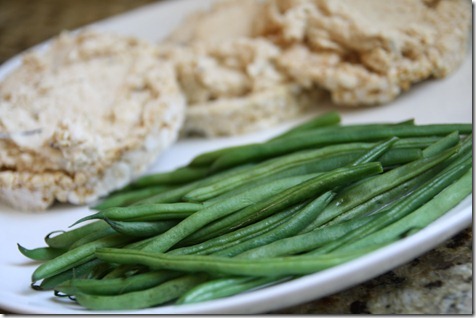 One Car, Two People
Almost a year ago, I sold my car.  I was sad to see my Civic go, but convinced that becoming a one-car family was for the best.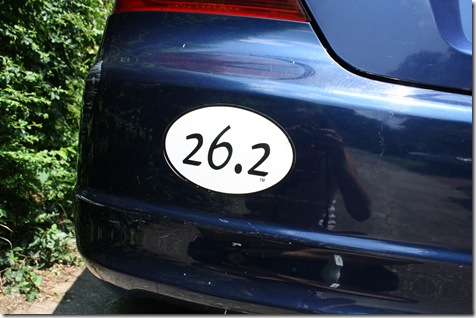 I first wrote about our decision to get rid of a car on this post. Your comments actually helped us decide which car to sell – we were tempted to sell our Pacifica because we still owed money on it and owned the Civic outright.  But the Pacifica was newer, more spacious, and would more easily serve the needs of a family.
Financially, selling the Civic was a GREAT decision.  Not only were we able to pay off the bulk of the Pacifica's loan with the revenue, but we saved a ton on insurance, gas, and repairs by dropping down to one car.  In fact, just last month, we were able to completely pay off the Pacifica's loan, which we weren't planning to do until 2014.  Not having that monthly bill hanging over our heads is a huge relief.  This also means that we've achieved my 2011 Resolution to get rid of all debt except student loans.
Excuse me while I throw credit card-shaped confetti in the air.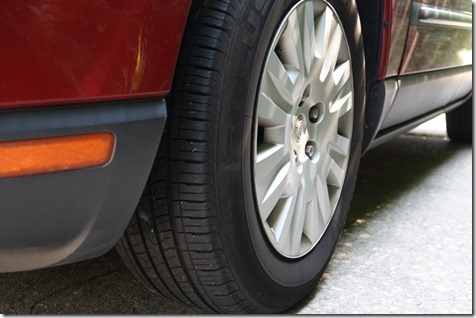 Emotionally, being a one-car family has been… interesting.  There are good things and bad things about only owning one car.
The Good:
We spend more time together.  Sure – it's in the car, but it's still time to talk and catch up.
We are more aware of each other's schedules.  We can't really make plans without confirming that the other person doesn't need the car.
We run more errands together.  Instead of doing errands separately, we tend to tag along, which is fun.
I walk to shops and restaurants more often.  I would've driven before, but now I'm forced to walk if the Husband has the car.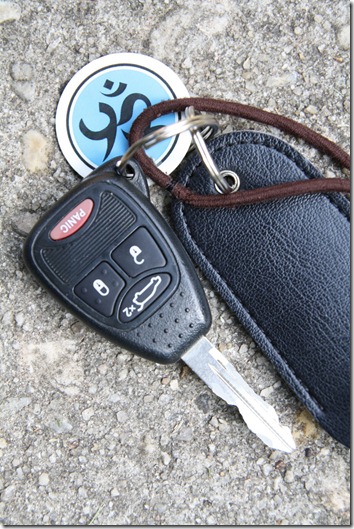 The Bad:
Once, I left really early in the morning for a work trip and took the car to the airport.  The Husband didn't realize the car was gone until he walked outside in his business attire and noted an empty parking space.  We've only had a few of these mix-ups, but they are quickly resolved with a call to a taxi or friend.
Sometimes, one of us gets 'stuck' somewhere, like at the doctor's.  It's annoying to not be able to do anything you want at anytime.
Since we work and live together, sharing a car is pretty easy.  There was a brief adjustment period while we both got used to the lack of 'freedom,' but now, sharing transportation is just part of our daily life.  I know it's not for everyone, but it works for us!
Could you share a car with your partner?