Tonight, I discovered the amazaballs that is Menchie's Frozen Yogurt.  I am a self-professed Yoforia fanatic, but… my top yogurt place just lost it's spot.  Menchie's all the way!
I found my way to Menchie's heaven by way of Beth, who is in town for work.  Beth is very fun and smart.  I wish our dinner at 300 East had lasted longer – we had so many things to talk about!
Beth has a great healthy living story – she lost 90 pounds, has ran two half marathons, and now works for Weight Watchers as a receptionist.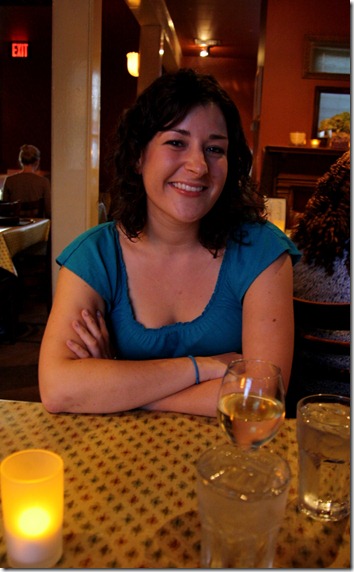 Hollar, Beth!  You're awesome.
Beth wanted to try a few things, so we ordered a salad entrée and a falafel.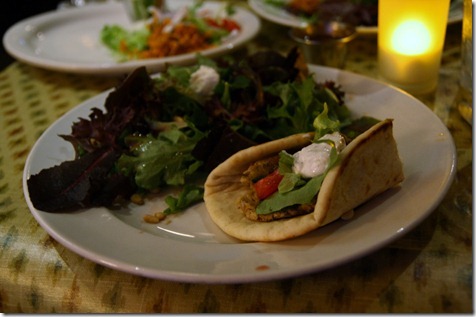 The salad was especially good – the mix includes port-soaked cherries, goat cheese, and pine nuts.  YUM. 
With a big glass of pinot noir: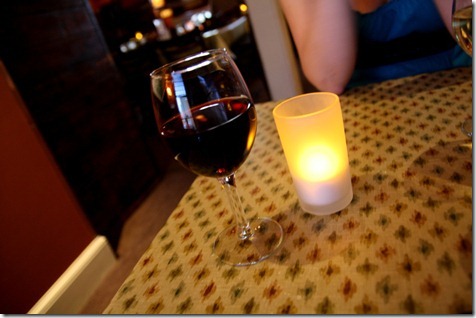 So – onto that Menchie's obsession.  A Menchie's opened in Charlotte a few months ago, but I've never stopped by until tonight.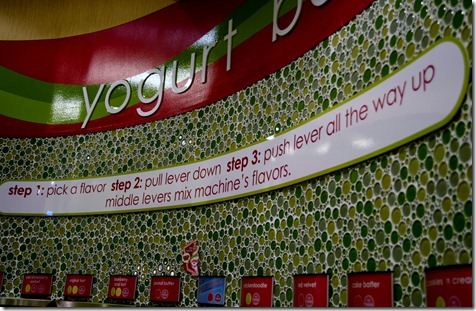 What made Menchie's so amazing?  The froyo flavors!  I had a mix of cake batter and snickerdoodle.  Most flavors were so authentic and tasty. 
With candy pieces on top: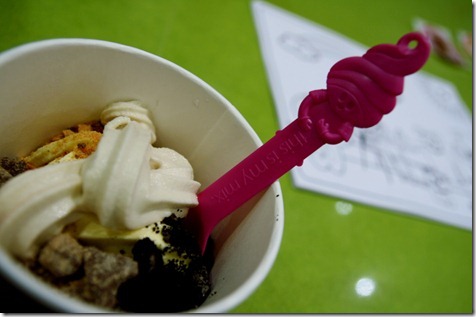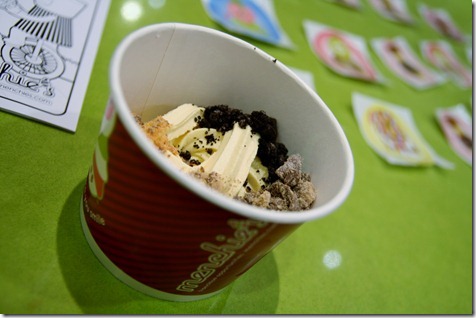 Oh, Menchie's.  I WILL be back!