Last night, I finally unglued my hard-workin' butt from my beloved rolling chair and decided to go for a run.  I've really pulled back on exercise in the last month or so because of my deadline, so I was feeling pretty good about my efforts as Nicole and I set out.
Unfortunately, 2.0 miles in, ominous black rolls rolled into Charlotte, and before Nicole and I could even assess the situation it, the sky opened up and it started to pour.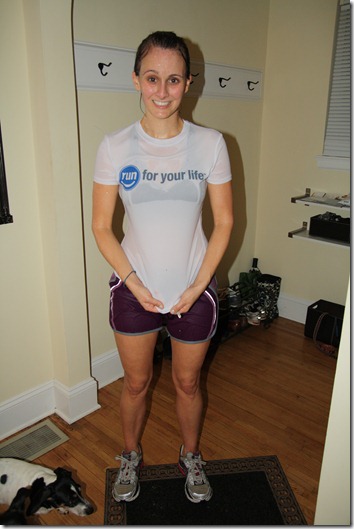 I've run in some crazy weather, but this was by far the worst rainstorm that I've ever gotten caught it.  That's saying a lot because once, I ran in a  tropical storm (that's a story for another time).  The streets and sidewalk immediately began to flood.  Nicole and I ended up looking like we had jumped into a pool with all of our clothes on! 
We finished 3.5 miles, wet and shivering.   I spent the rest of the night under a blanket on the couch and watching movies.
Breakfast: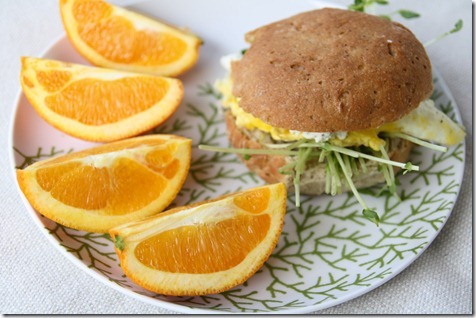 I recently bought these Udi's Whole Grain, Gluten-free Hamburger rolls.  I had my doubts – the other GF rolls that I've tried have been pretty disgusting – but these rolls were good!  Soft and chewy, just like a regular roll.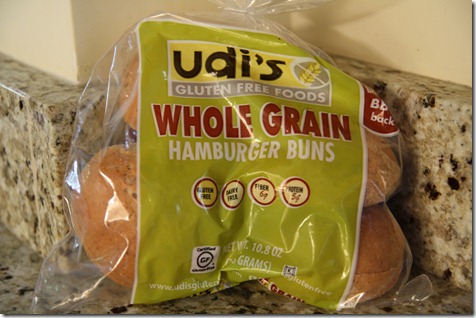 With pea sprouts, goat cheese, and a fried egg: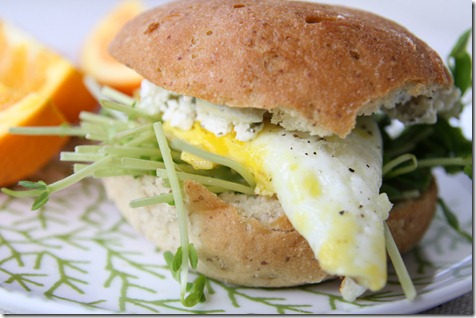 And an orange: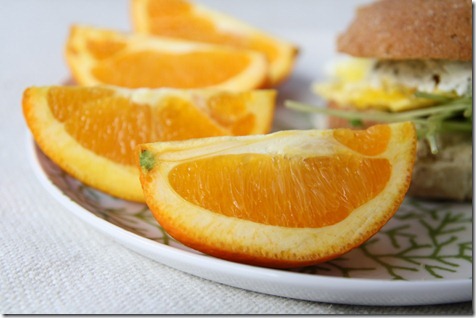 Off to take a walk with my little walking buddy (James)…
Happy Saturday!