As Katie so eloquently put it, I've rolled into Crazyland, which shares a border with the Deadline Kingdom.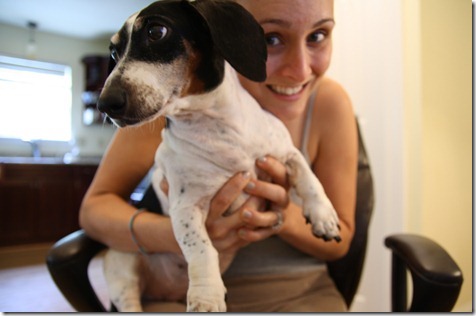 The dogs have accepted that their biggest form of entertainment these days is staring at each other and playing on the rolling chair with me.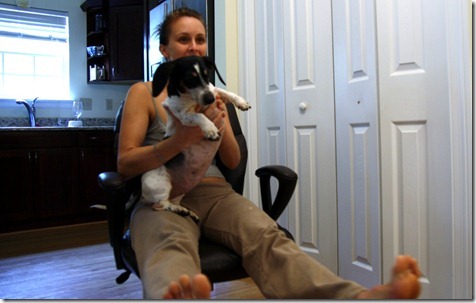 (It's 2 PM and I have not even changed out of my pajamas yet.  Bad news.)
I think they are expressing their mutual frustration by shredding toys.  RIP, Penguin.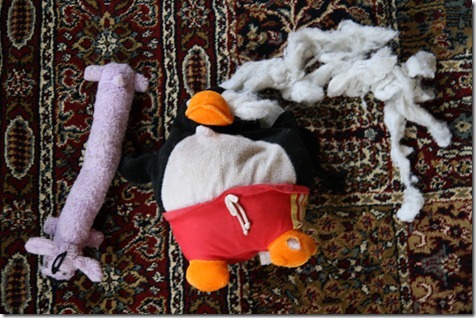 I promise they are being walked.  It's just short and sweet.  Need to focus!  No time for playing! 
I truly am going stir-crazy with the book deadline.  You know how, during car trips, you start to get really antsy at the end because you know you're almost at your destination?  Yup.  That's how I feel.  T-minus 6 days!
Breakfast was a pretty bowl of banana oatmeal.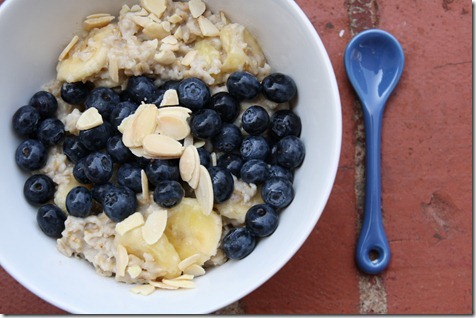 With almonds and blueberries on top: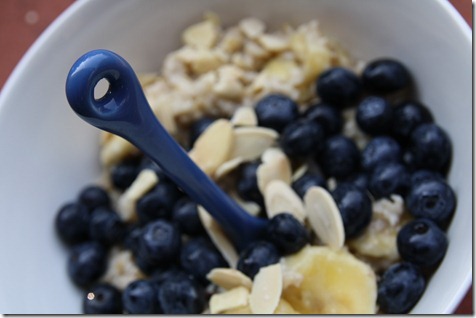 For lunch, I had a bowl of the leftover pineapple quinoa that Megan cooked last night, with pea sprouts on top.  So crunchy.  So delicious.  Actually, the quinoa was just as tasty cold as it was warm.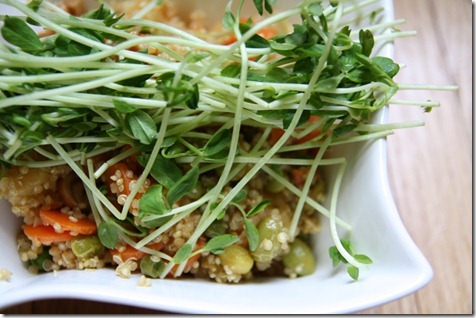 Back to work…
HAPPY LONG WEEKEND!