First comes love…
Then comes marriage…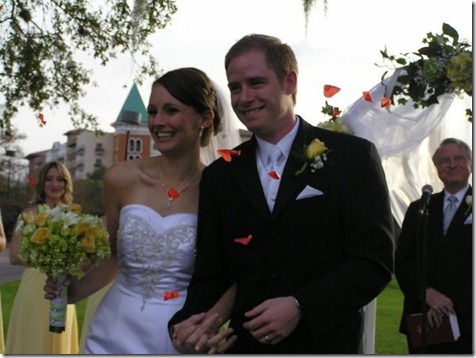 Then comes a career…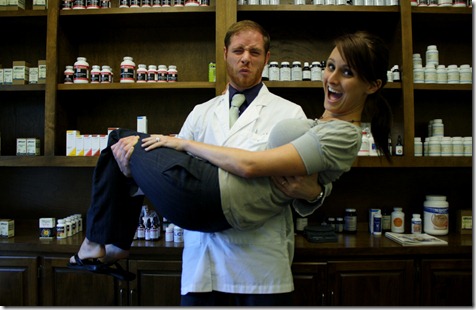 Then comes a house (oh, wait – nevermind)…
Then comes baby?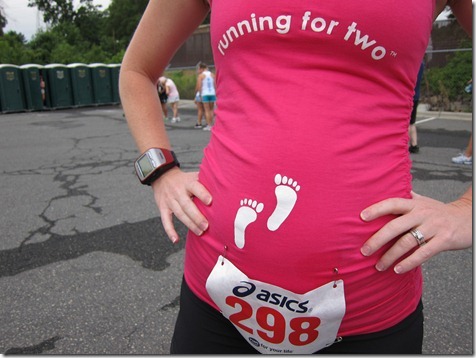 Please note that's NOT my stomach (it's Jen's).
I wanted to step away from the normal food-fitness-life posts and talk about something that's been on my (and the Husband's) mind for a while.   I'm basically putting a call out there for life advice.  You see, I know that many of you have the knowledge and experience about parenting that I simply don't, and I really value your thoughts. 
So… let's go.  I'm going to unload.
With nearly eight years of togetherness and three years of marriage under our belts, the Husband and I have been following a pretty traditional path (minus that whole 'living together before marriage' thing – obviously, I don't think it's wrong to do things 'out of order;' we've just been pretty traditional so far).  Love, marriage, work, financial stability.  It seems that the next step in our lives is to have children.  My mother was older when she had me (39), and I've always said that I'd like to be a younger mom.  At 27, it feels like a wise time to start seriously considering parenthood – maybe not this month or next month, but sooner rather than later. 
I love the idea of having and raising children (lots of them).  My baby fever is probably the worst-kept secret in the entire world.  I stare at babies in public.  I cry at diaper commercials.  I read pregnancy blogs. I dream about our future kids.  I pepper pregnant friends with questions. 
Despite my desires to procreate (and the Husband's desire to do so, too), something holds me back from 100% going for it.  I guess I'm nervous that everything will change.  Of course it will!  But I'm afraid it will all change in a negative way.  I hear so many parents talking about their children in negative ways, "I haven't slept well since 1999," "I miss having a clean house so much," or even "Sometimes I regret having kids at all."  Seriously.  I know that having kids is hard work and it's not all cuteness and love, but this negative talk from other parents TERRIFIES me.
This issue is compounded by my friends' outlooks.  I have some friends who already have kids or are pregnant, but this is the exception, not the rule, in my social group.  I told a few close friends we were considering kids, and they stared at me like I had suddenly sprouted another head.  It's not that I need my friends' approval to do something, it's just that their reactions make me doubt our decision.  Are we too young?  What will we miss out on? 
On the other end of the spectrum, I've had a few close friends struggle with fertility and know that nothing is guaranteed.  I can plan and plan all I want, but it might take years – if ever – to get pregnant.  At the same time a voice inside me whispers, "What if you're too young?" another voice says, "Don't count your chickens before they hatch…"
Does feeling conflicted mean that we're not ready – or just realistic about the ebbs and flows of parenthood? 
If you're a parent, how did you know you were 'ready'?  Would you do things differently in retrospect?  Were you the first one of your friends to have a baby?  Why do parents talk so negatively about their children?  Are kids actually terrifying but no one wants to say anything for fear of destroying the human race?