Sometimes races are about setting personal records.  Sometimes races are about running new distances.
Sometimes races are just about having fun.  Run for Your Cause 2011 was that kind of race!
I did the 4.0-mile course last year and smoked my expectations, crossing the finish line in 32:51.  I had to push really hard the entire time, especially up several big, long hills.
I may be smiling, but trust me – I felt like I was DYING during the race last year.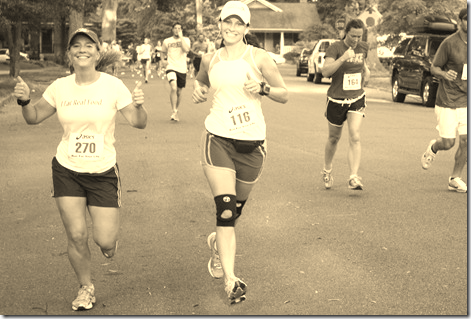 This year, I chilled out on pace – for several reasons.  I'm not trained to do a fast 4.0 miles, I have a triathlon tomorrow (two races, one weekend – whoop!), and I was running with Jen, who's PREGNANT!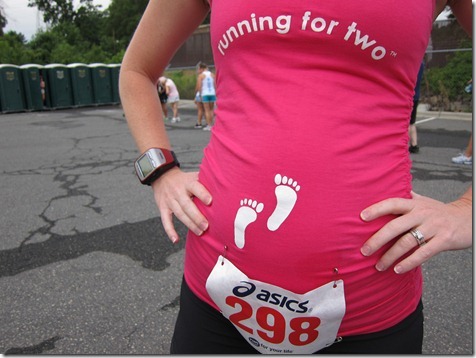 Since we were running with babe in tow, we definitely wanted to keep our pace down.  Jen's doctor has given her the go-ahead to run as much as she feels comfortable with, but we didn't want to overdo it.  So instead, we used the race as an opportunity to catch up with each other and talk about all of Jen's exciting life changes.  She struggled with infertility so this feels like a LONG TIME COMING!
Backtracking a bit… Today started off like every other race – with a peanut butter and banana sandwich, which I gulped down because I woke up a little late.  Whoops.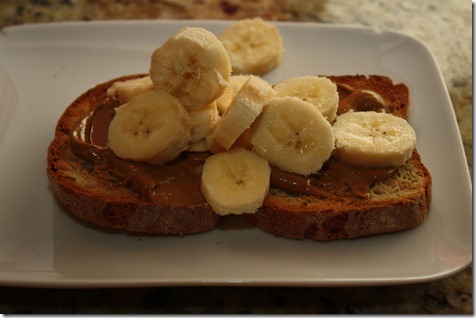 We arrived at the race site, got our numbers and shirts, met up with Kelly, and line up for the start!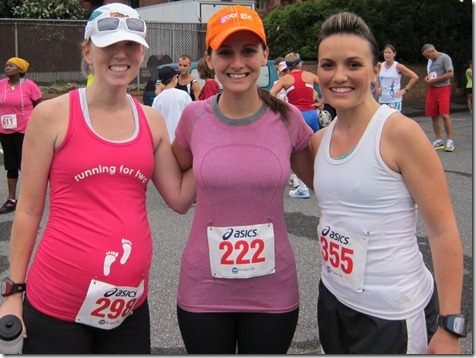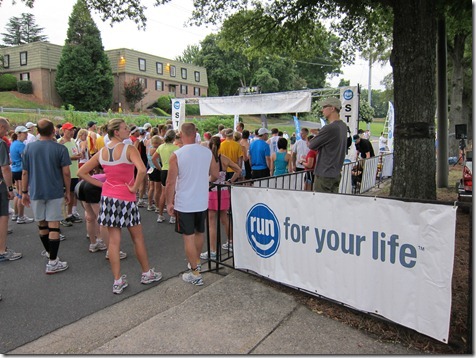 Run, ready, go!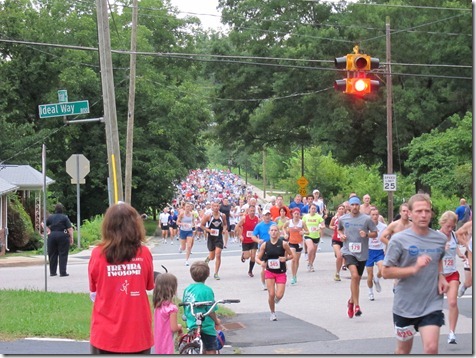 Jen's husband, Jeff (an Ironman!), followed us around on his bike and snagged some mid-race pictures.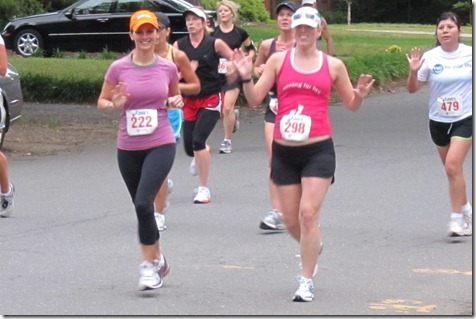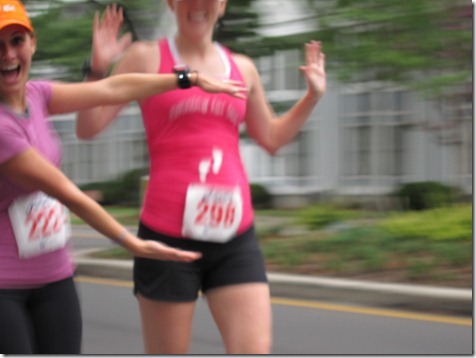 We intentionally maintained a 10:30 – 11:30/mile pace.  We took a few walking breaks, especially up hills and at water stations. 
And then, just like that, the race was over.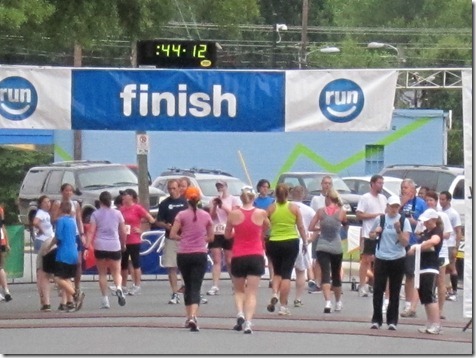 Our official time: 44:00 on the nose. 
Running with Jen was awesome. I am so, so thrilled that Jen and Jeff are finally going to get the baby they wanted for so long.  They're having a girl, and I hope she grows up to be a Girls on the Run girl!  If her momma and daddy have anything to do with it, I think she will.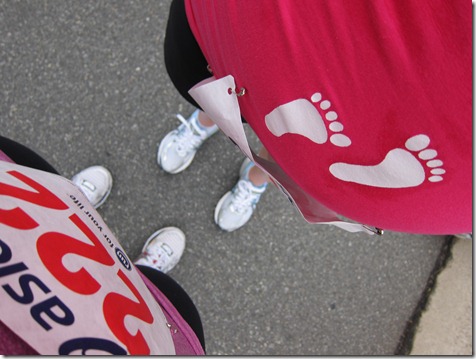 We snagged a slice of Great Harvest bread after the race…
…And then, I hightailed it home.  I'm going to take a nap, and then I've got to get some work done.
All in all – very, very fun to do the same race again. I hope to make Run for Your Cause a tradition.  I'd love to do it every single year!
Want more race recaps?  Check out all 37 here!