I can't remember when I last bought cheese other than goat cheese.  I love goat cheese so much.  Cheddar just doesn't cut it!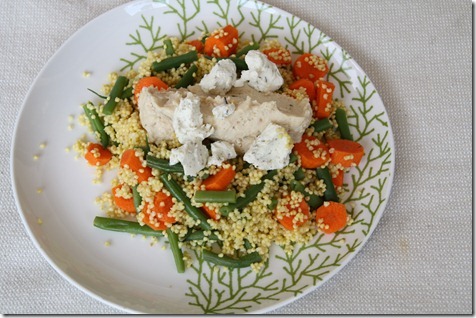 In the mix:
Millet
Leftover green beans
Carrots
Goat Cheese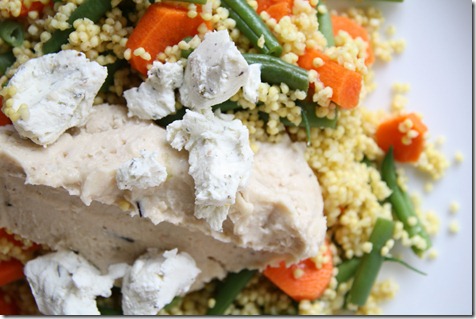 Lunch was very quick.  The green beans were leftovers, the carrots were raw, and the millet only took 15 minutes or so to prepare, using this method.
Thank goodness lunch was quick – I'm on deadline for a freelance article!  I had finished 2/3 of it when I realized it was time to leave for a coffee date with my friend Cindi.  It was a nice mental break.
Plus, I really wanted a Pumpkin Spice Latte.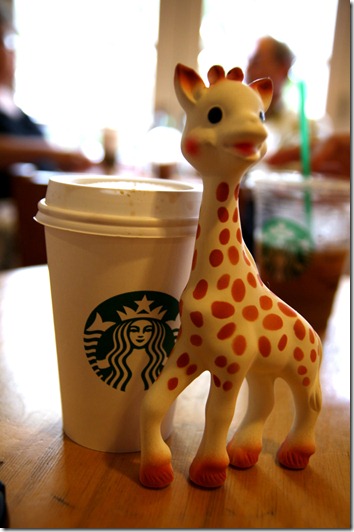 Cindi read my post on Planning Parenthood and shot me an e-mail – "Wanna meet up to discuss parenting?"  Cindi gave birth to little Molly about three months ago, and I haven't had a chance to meet her yet.  She was fun, alert, and so quiet (Cindi is using the Baby Wise method, in case anyone is interested!).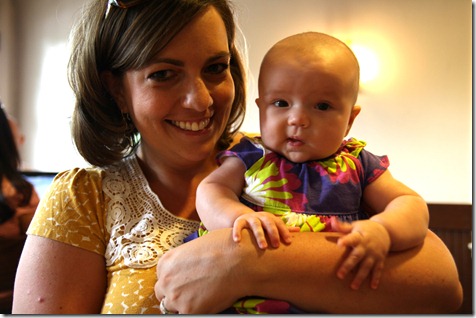 One of the disadvantages to being an only child is that I have little child care experience.  I've only held three or four babies ever, never babysat, and only fed one baby one time.  Sometimes I get nervous around kids because I'm so inexperienced, but I'm slowly learning that they aren't aliens – they're just little people.  Who would've thought?!
Fun fact:  I've never changed a single diaper.  I watched Cindi do it, and it didn't seem too hard.  I just couldn't believe that Starbucks didn't have a changing table!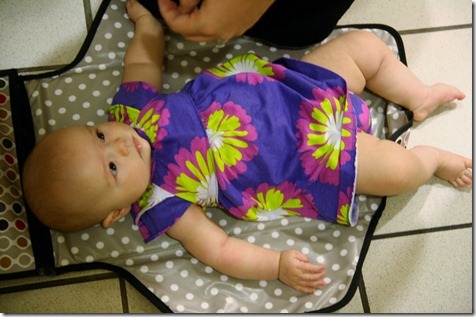 Ah, Molly.  You're a good girl.  Wanna come home with me?
Back to that freelance piece!  The clock is ticking.