Yesterday, my energy levels were dragging.  I spent a good two hours trying to talk myself into tackling the 3.0-mile run on my training plan.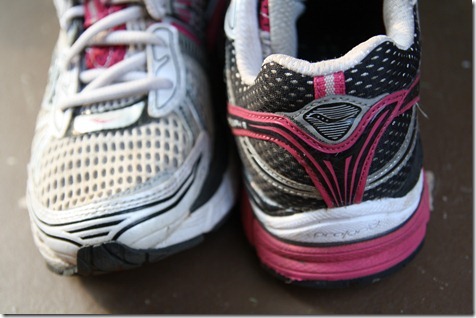 I only have a few pet peeves:
People who lie
Not closing the shower curtain
Sitting in the window seat
Dust on the floor
Grammar police
Please count the phrase "It's only 3.0 miles" on my pet peeve list.  I guess 'only 3.0 miles' is intended to be motivating (and is usually uttered by people who regularly run double digits).  Maybe it's intended to be along the lines of "you can do anything for 10 minutes," but man – THREE MILES IS THREE MILES.  That's 3,000 foot strikes.  At least 1,800 seconds.  The length of 9 trashy pop songs. 
I tried to tell myself, "Come on, Caitlin… it's only 3.0 miles," and my mind shot back, "I HATE YOU. THREE MILES IS SO FAR!"  Yeah.  It didn't really work. 
So instead, I remembered how exhausted – but strong – I felt during the best race of my life.  I gave myself the, "If you can do that, you can do anything" pep speech, which was MUCH more effective.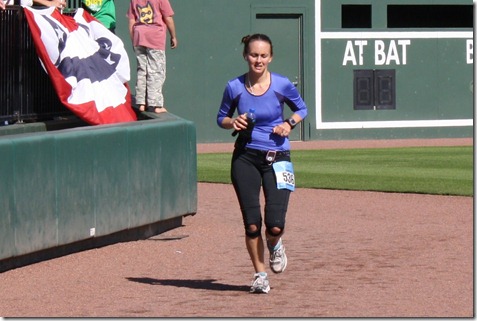 And then I ran 3.0 miles!  It was hard but I was proud of myself for sticking to my plan. 
My legs were sore this morning!  I stretched it out in the kitchen as I waited for my tea to brew.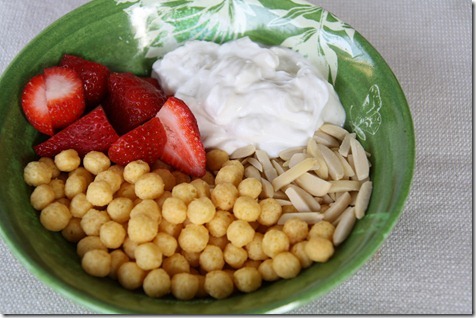 In the mix:
Panda Puffs
Strawberries
Greek yogurt
Almonds
It looks like another beautiful Fall day out there…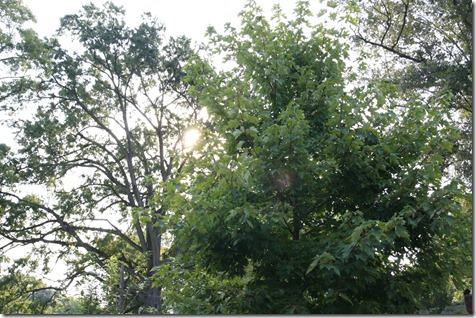 Too bad I'm going to be stuck in an office!
What's your favorite workout pep talk?  What pep talk really irritates you?  Does saying, "It's only X miles!" work for you?