With college back in session, busy season for Operation Beautiful events is officially in full swing!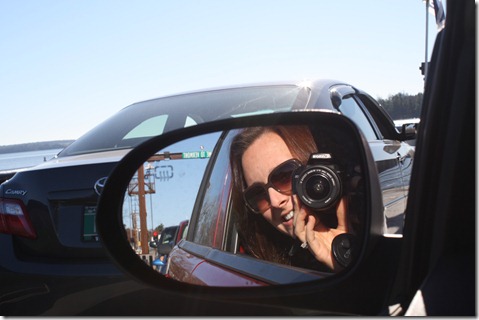 I travel around the country giving motivational presentations to middle and high schools, colleges, church groups, and businesses about Operation Beautiful.  I've got eight events on the calendar for the next three months, so I'll be doing a lot of traveling!
Hello, airplanes and hotels and rental cars.  I missed you over the summer!
I love to do presentations but I do find the whole traveling process to be a bit stressful.  The worst part is packing and unpacking.  I always feel like I'm forgetting something and it takes at least an hour.  Considering that I have several back-to-back events this season, this simply won't work.  So, I asked on Facebook what other people put in their Business Travel Go Bag.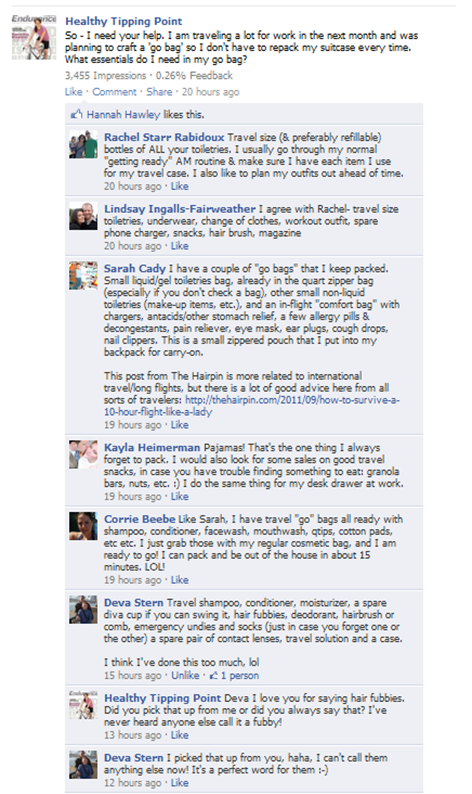 A quick trip to Target later, I had everything I need for stress-free business travel!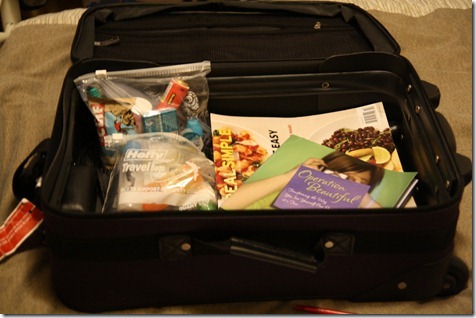 Plastic bag #1 contains all of my non-liquid toiletries and other miscellaneous items, such as:
Floss
Razor
Brush
Deodorant
Hair fubbies + bobby pins
Contact case + extra contacts
Benadryl
Clif bar and gum
Lint roller
Plastic bag #2 contains all my liquid items (under 3 ounces), including:
Shampoo and conditioner
Body wash
Face wash
Lotion
Contact solution
Toothpaste
Antibacterial gel
Hair spray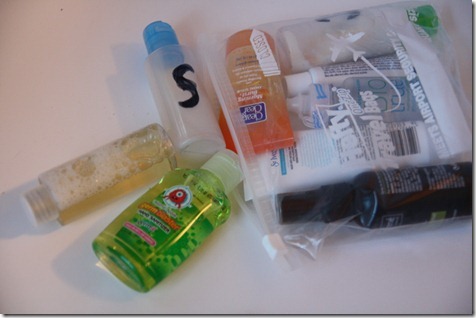 Normally, I try to use all-natural beauty products.  I used little plastic bottles so I can bring my normal shampoo and conditioner, but it was just easier to buy travel sizes of other conventional products to use in my go bag.
I also bought extras of my basic makeup items so I don't have to worry about transferring stuff out of my make-up bag every time.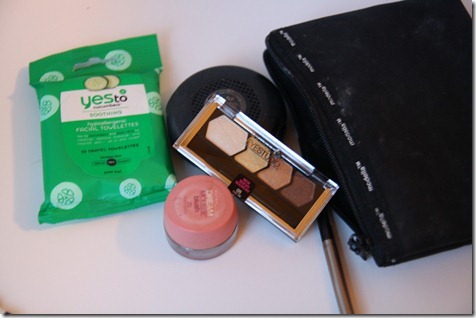 And last, but not least, I made a list of all the other stuff I need to pack at the last minute, like clothes and my cell phone charger.  I plan to stash this list in the front pocket of my suitcase so I can just check it every time I need to pack.
There you have it – stress-free (okay, reduced stress) business travel.  All because of an awesome Go Bag!
What are your travel tips?  Here's how I eat healthy in an airport.