Good morning!  It's Monday, I have a stomachache, and the Husband and I are running late.  Hence, a boring but stabilizing breakfast: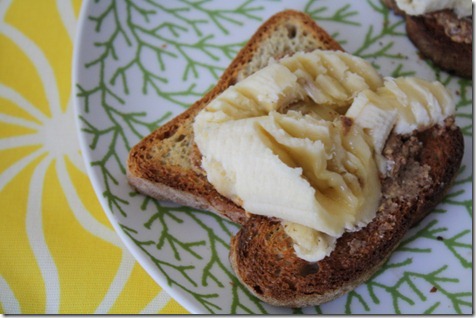 Just some smashed banana and PB toast.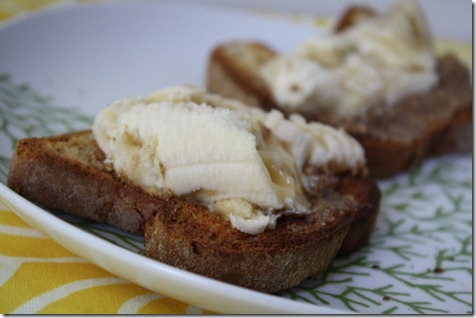 So – what did you do this weekend?  I did a triathlon on Saturday – it was loads of fun!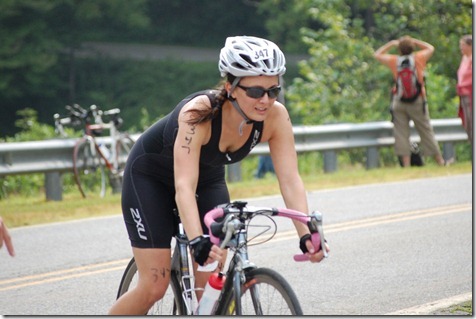 Anyone else do a race?  If you wrote a recap, link away in the comments section!  Or, if you don't have a blog, tell us how you did in the comments!  I don't know about you, but reading race recaps is my favorite way to delay the start of the workday.   Heh.