One year ago today, the Operation Beautiful book was published.  This time last year, I was wrapping up my big interview and heading to Times Square for some radio interviews.   My, my – how time flies.  Part of me feels like it all happened yesterday, and yet that whirlwind of a day seems so long ago, too.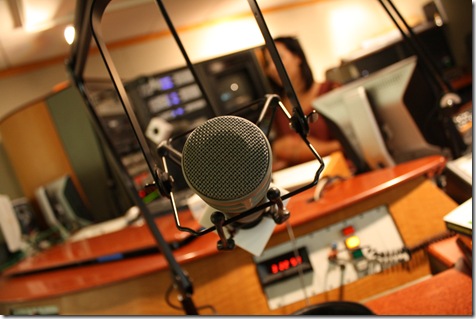 The Operation Beautiful book is for sale today on Amazon for $11.56!  What a steal (if I do say so myself)!  
As a side note, I recently saw the cover art for the Operation Beautiful Kids book (still untitled…), and I love it.  I'm so excited for the follow-up book to be published next summer.  The site has trended younger and younger in the last six months, with loads of high schools and middle schoolers participating, and it's just so cool to see young girls get involved. 
One year later, all I can say is… THANKS!!!! Thanks to everyone who purchased a copy and thanks to those who purchase one today.  I really appreciate the support.
So – not much is going on today.  It's Part II of the Me Day.  In comparison to last year, it's positively tame.  But you know what?  Sometimes, that's pretty awesome, too.
Breakfast was Panda Puffs, almonds, a banana, and Greek yogurt.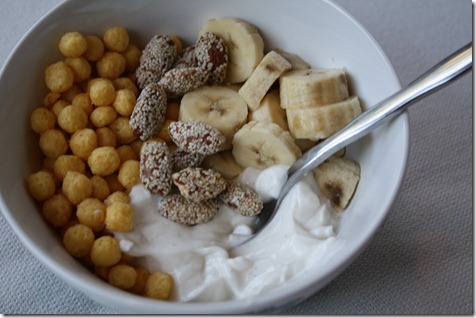 I was pretty hungry by 10, so I got a mid-morning peanut butter  smoothie snack (and one for the Husband, too):
Let's see… the only other productive thing that I've done so far is drop my bike off at the shop for new tires.  I can change a flat tube in a pinch, but I cannot get a tire off and back on to save my life (and my fingertips). 
Funny enough, I saw that Meghann was struggling with her bike tires this morning, too!  Guess I took the easy way out by paying someone else to do it for me.