I took a 'Me Day' today.  It was everything I hoped it would be.  For the past two weeks, I have worked every single day on my book manuscript.  When I finally hit a key milestone last night, I declared that I deserved – and needed – a day off.
It. Was. Awesome.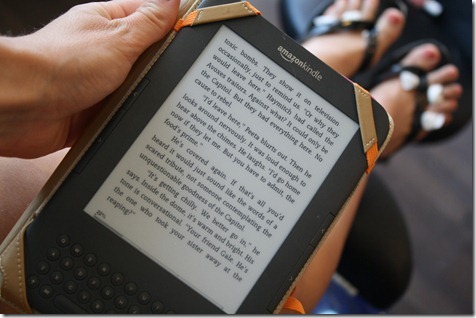 (Reading The Hunger Games – so good so far!)
In high school, my mom called Me Days "Mental Health Days," and I was allowed to take one every nine weeks.   I think everyone should take a Me Day every now and then!  It's sad that I have to schedule time to relax, but I do.  I ran a few errands, bought a bridal shower present, went consignment shopping, and got a mani/pedi.  It was seriously glorious.  I could feel the stress just drain away from me.
I even went to my favorite store ever, West Elm.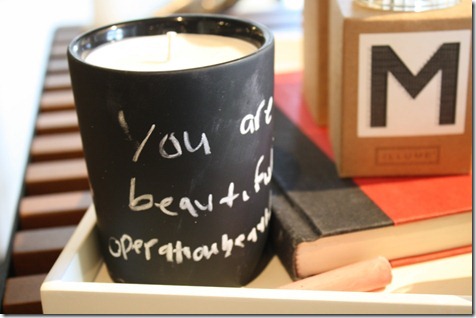 And bought a wildebeest head for above our bed, just like my design inspirations, Young House Love.  I'm slowly doing a bedroom makeover!  I'm currently hunting for a pair of vintage pillar candle scones…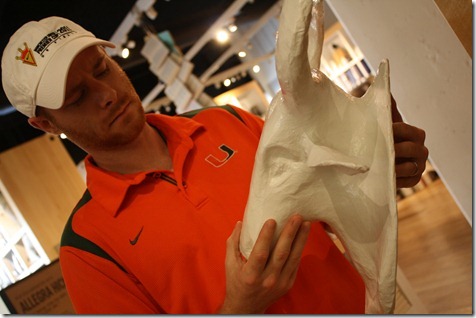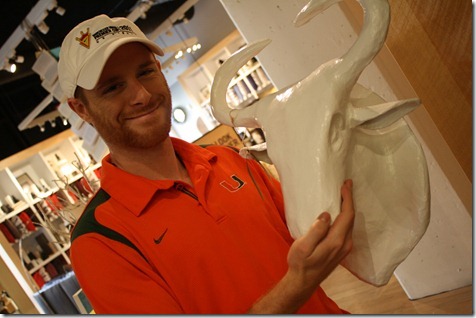 It took some convincing, but the Husband likes the beast.  After all, wildebeest looks pretty sweet above the bed.
Kind of random, but I loved this look – the map behind the shelves.  Perfect for an office!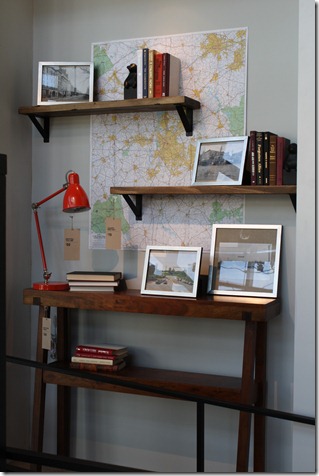 And, of course, I ate lots of goodies on my Me Day.
Refried bean tacos and collard greens: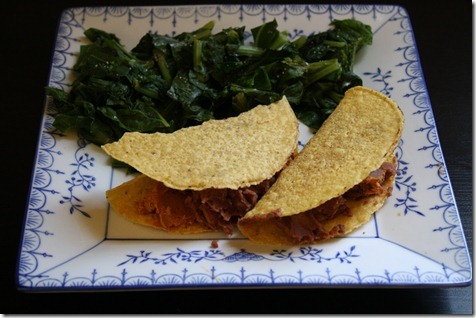 Mint buttercream brownie from Katie: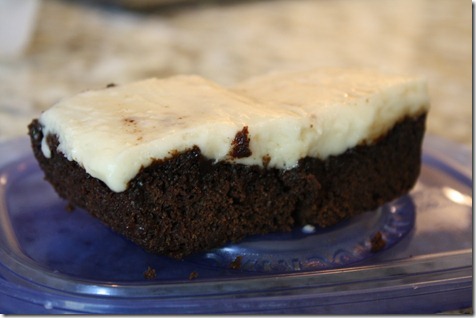 And for dinner, we went to Zoe's Kitchen.  It was pretty good!  Lots of yummy veg options, which is always nice.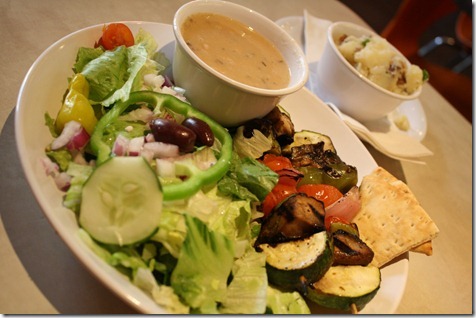 I got veggie kebobs, a salad, beans, and potato salad.
Sigh. SUCH an awesome day.  I'm going to take one more half day off of writing, and then, it's back to business!
PS – The winner of the Peas and Thank You book giveaway is Stacey!  She's been contacted.