James and I got caught in a crazy downpour three blocks from home on our walk last night… I've never seen a pup run for the front door so fast!  He hates all forms of non-drinking water (baths, lakes, rain, and oceans).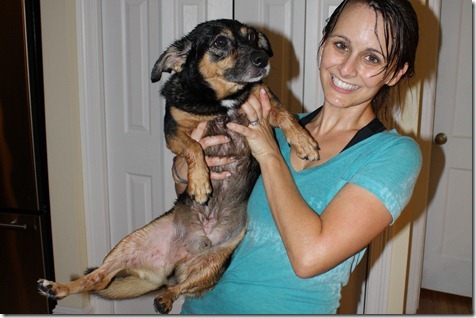 I was soaked to the bone, too.  After a shower, all I wanted was a warm dinner and a dry pup to cuddle with.  
We've been buying the Trader Joe's no-cheese veggie pizza (the Husband doesn't like to eat a lot of dairy), and then I add goat cheese to my half.  The result is a perfect pizza slice!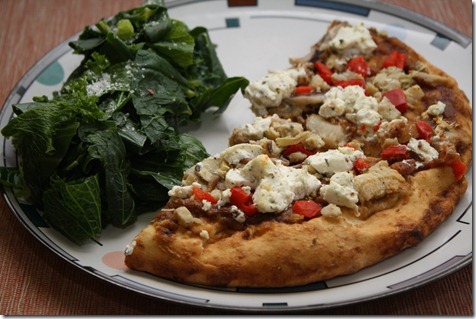 With lots of steamed greens on the side.
And then I had ice cream for breakfast.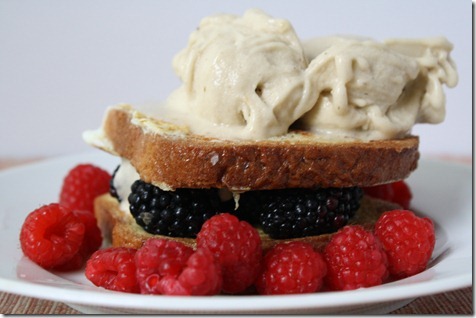 Well… healthy ice cream for breakfast.  Specifically, the amazingness of Banana Soft Serve.  Never tried it?  Drop everything and freeze some bananas.  I promise BSS will blow your mind.  It really does taste like banana ice cream!
I had mine topped on French toast with fruit. 
I have a fun workout to share later – seeya soon!