After every finish line, there's another race!  My next triathlon will probably be the Tri for Abby, a local sprint triathlon.  Since it's a new race, my goal is to place in my age division (there might only be 3 people in my age division, so that's not as impressive as it seems at first).  
For the next month and a half, I'm going to focus on speed training.  Running speedwork can be very hard on the joints!  I can't do run internals more than once a week or my knees begin to beg for mercy.  However, I can happily integrate more swim and bike speedwork to maximize my training.
Hence, the Camel Humps Workout.  I call it Camel Hump because if you imagine it as a graph, there are two little bumps in speed.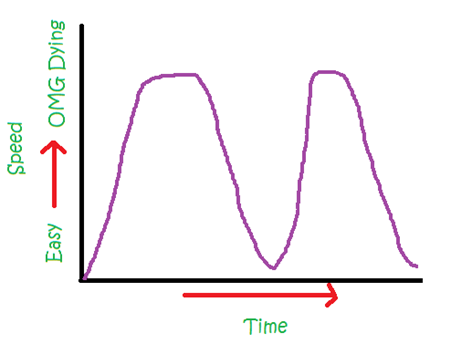 The first 'hump' illustrates the run, which you must do on a treadmill!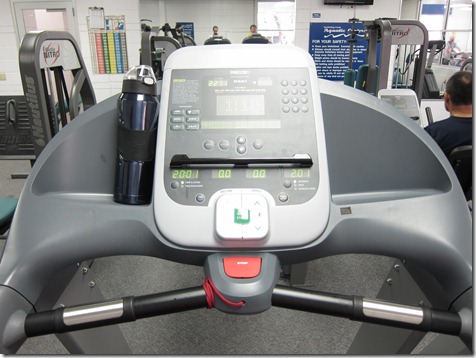 The Camel Humps Workout involves slow increases in speed every two minutes.  You'll need to adjust the speeds per your own fitness levels.  You'll want to max out at a pace that is fast but manageable for two straight minutes.  Here's what I did:
0 – 2 minute at 5.0 mph
2 – 4 minute at 5.5 mph
4 – 6 minute at 6.0 mph
6 – 8 minute at 6.5 mph
8 – 9 minute at 7.0 mph
9 – 11 minute at 7.5 mph
11 – 12 minute at 7.0 mph
12 – 14 minute at 6.5 mph
14 – 16 minute at 6.0 mph
16 – 18 minute at 5.5 mph
18 – 20 minute at 5.0 mph
This workout equaled 2.0 miles exactly!
I transitioned quickly, to replicate race-day settings…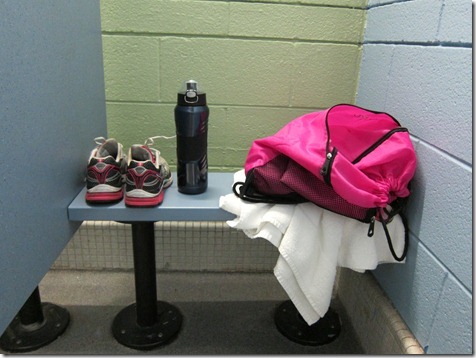 And jumped in the pool for a similar progressive workout.  I used the clock to time myself, trying to shave 10 seconds off each 100 meters until I hit 300 meters, and then I worked my way back down, just as I did on the treadmill.  In total, I did 500 meters.  I'd like to make the Camel Humps swim longer in the future – but I'm still sore from Saturday's race!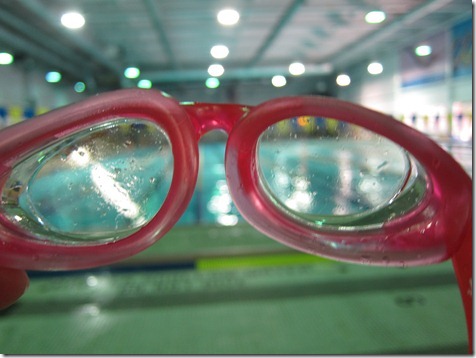 I like speedwork because it's so mentally consuming.  It makes your workout FLY by.  And you kind of feel like a badass pressing the 'increase speed' button on the treadmill all the time.  Oh, wait.  That's just me?  Nevermind.
Lunch featured leftovers from last night: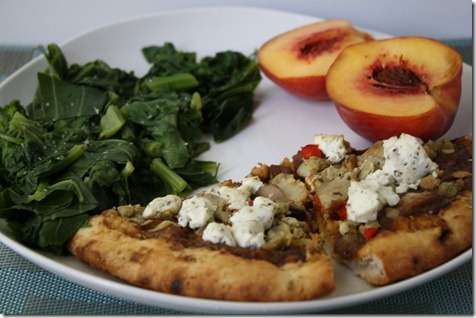 Pizza + goat cheese, more steamed greens, and a lovely peach.
Do you do speedwork?  Is your limit one – two days a week like me or can you do it more frequently?