A reader named Tammy wrote in to say, "I signed up for my first trail run (10K) and am super nervous. I can run 5 to 8 miles on my longer runs and have completed a half marathon.  I'm training for another half in November.  I was wondering if you have tips or could tell me what I should expect.  Also, do I need trail shoes?  Do I ever have enough time to break them in – my race is 7/22?  I'm afraid I mistakenly assumed that because I can do 6 road miles, I can do 6 trail miles… and now I'm scurred!"
Trail races are very fun, but Tammy is right – miles on the trail are different than miles on the road!
Now, I'm not a hardcore trail runner (although I have done several trail races), so I'm going to answer Tammy's question to the best of my ability, but I'd love for some trail running enthusiasts to weigh in, too!
Miles on a trail feel different than miles on the road because the ground is inherently less stable.  This can be a good thing or a bad thing.  Running on trails creates less impact on your muscles, bones, and joints.  At the same time, the uneven surface means your odds of twisting something or tripping are much, much higher.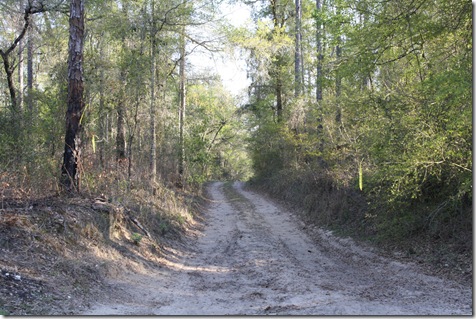 Here's what you can expect during a trail race:
Generally speaking, trail races are less organized.  There probably won't be large, corporate sponsors or a big sound speaker system blasting out the latest Katy Perry tune.  It will just be a bunch of dudes and gals standing around in the middle of the forest.   A nice side effect of this is there is inherently less pressure!
Water stations might be few and far between.  While a road race may offer water stations every mile or two, trail races might only have one or two for the entire course.  Check the website beforehand and be prepared to carry your own water and fuel.
Likewise, there might not be mileage markers or clocks at a trail race.
The course during a road race is usually super obvious, with barricades and crowd support.  During a trail race, you might end up all alone and have to follow flags or signage to find your way.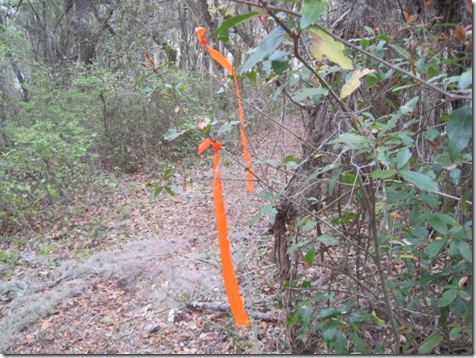 Ideally, if you're going to do a trail race, you'll have a few opportunity to train a trail.  At the minimum, it would be a good idea to do at least one run a week on a trail. 
Of course, it's not always possible to do a lot of trail runs before the race, so here's a few ways you can 'fake' it:
When running outside, run in the grass instead of on the sidewalk.  This is a good idea to do, anyway, because it's better on your joints!
Your trail race time will be much slower than your road mileage.  If you haven't had an opportunity to do a lot of trail runs, slow waaaay down.  Take lots of walking breaks. 
Watch the ground ahead of you – keep an eye out for roots, holes, and rocks, or you might end up with a twisted ankle.
Use your arms to help balance you as you head down hills.  Run "tall" down and up hills – don't slouch!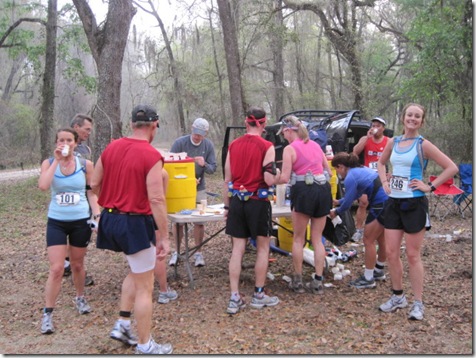 And the question remains:  Do you really need trail shoes?  Well, I would say no, at least not for the first trail race of your career.  Trail shoes provide extra stability and prevent you from rolling your ankle, so they might be a nice investment in the future if you regularly run on trails. 
Like all well-fitted running shoes, you don't need time to 'break them in,' but you should always do a practice run in them.  Bottom line: trail shoes definitely aren't required for a safe run.  Just go slow and stay alert.
Trail racers, weigh in!  What are your trail running tips?