Oh friends!  Thanks for talking sense into me this morning when I contemplated signing up for a Half Ironman.  Although I do this the race would be awesomely fun and exciting, I should just chill out and enjoy doing a few more sprints and Olympics.  Sometimes I really do let readers make my life decisions.  Heh.
Well – on that note, I'm going to call it an early night because I've got to be at the airport for a 6 AM flight.  I have an Operation Beautiful presentation to deliver to a group of Catholic teens in Michigan tomorrow – and I'm doing a crazy out-and-back trip in just one day.
I did eat some delicious meals today!  Sometimes the simplest things really are the tastiest.  Lunch was scrambled eggs with Mmmm Sauce and some greens with beets and balsamic.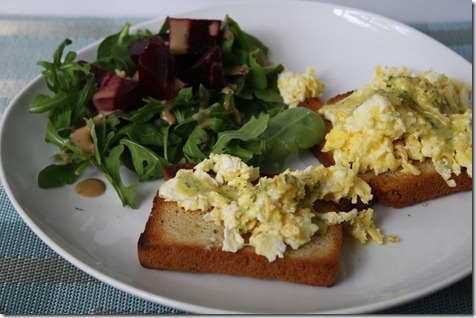 Mmmm Sauce is SOOO FABULOUS with eggs.  Try it!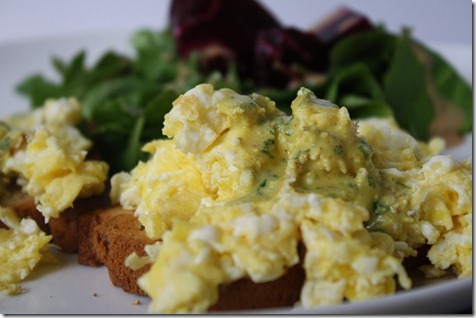 The Husband was in charge of dinner.  He put this plate in front of me with a flourish.  Roasted purple potatoes, broccoli, collard greens, and Wolfgang Puck veggie soup.