Thank God it's Friday.  Seriously.  Even if I work all weekend long, at least the official workweek is OVER. 
Quick lunch in between tasks: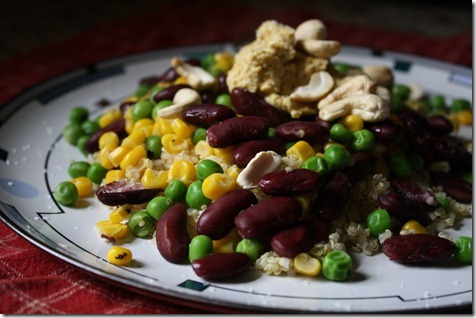 This was really delicious and really, really fast:   I made quinoa (here's how), defrosted some frozen corn and peas, adding in some kidney beans and cashews, and topped it off with a glob of hummus.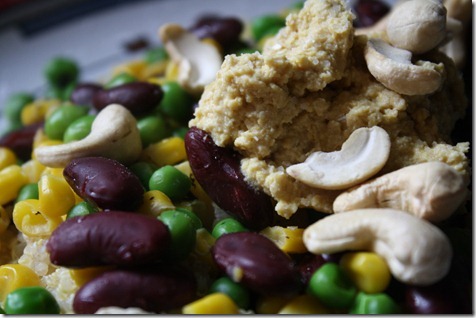 I spiced up the hummus by mixing in a little nutritional yeast and a dash of water.  Instant vegan cheesy hummus!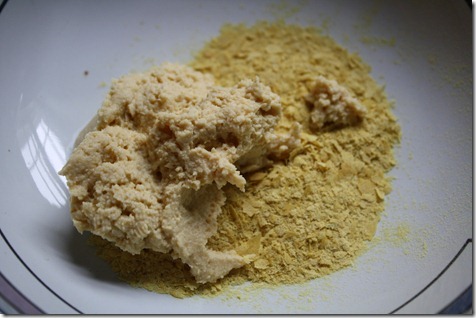 Gotta buckle down and work the afternoon away. 
Random question – Have you or would you go to a high school reunion?  They are organizing my 10th and I'm torn.  Yay or nay?