Does this count?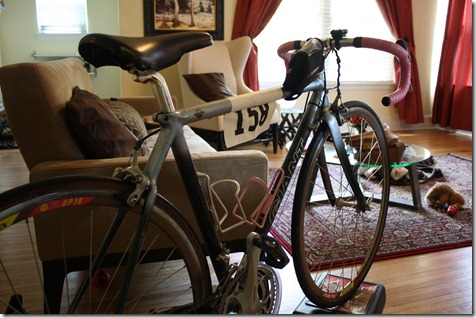 I know it's not a true ride, but the summer storms rolled in this afternoon, and I'm so scared of biking in the rain!  However, I thought of how I had committed to a ride earlier, and instead of blowing it off, I rode inside on the Bell Motivator… while watching Teen Mom.  Sweet.
I do really need to get outside once before the race, though!  And yes – I've still got on the bib number from the last tri on my bike… I don't want to remove it.  Maybe I'm just superstitious.
Pre-ride snack of Panda Puffs.  Shared with Maggie.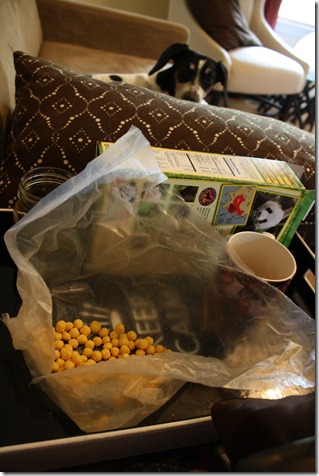 Sunbutter and dates afterwards: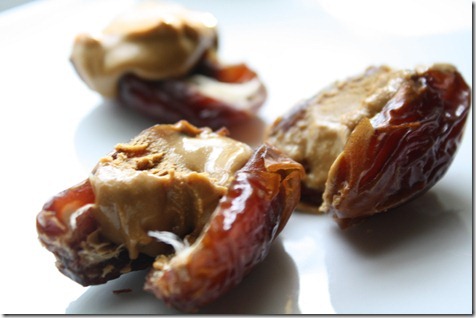 The Husband and I both ended up working really late, so we just opted for Thai food takeout.  We got a red curry with extra veggies and spring rolls.  Not having to cook + not having to clean up = awesome on a busy night.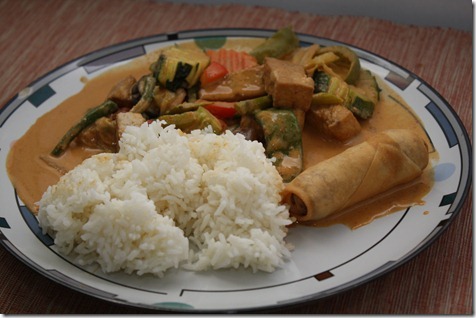 Oh – the Husband wants everyone to know that, obviously, he knew Chronicles of Narnia is a kids' series – as a Brit, he read the books in school, of course.  I think I was confused about whether he anticipated the movie to be such a kid's movie (not like Harry Potter, which I think is more for adults, anyway).  Befuddling.  Plus, I hadn't had my coffee when I wrote the post. 
On that note, I'm going to bed.  I think my brain is fried from workin' all day!
Sleep tight, friends.