Stopping in for a quick hello!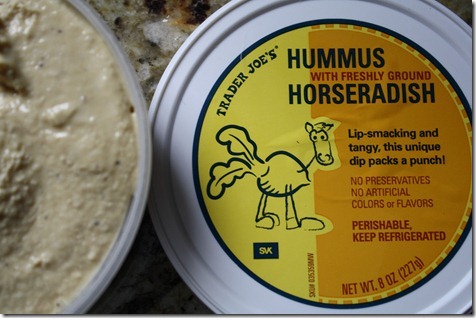 I love me some horseradish.  And I love some hummus.  So obviously, Horseradish Hummus is a winner in my book.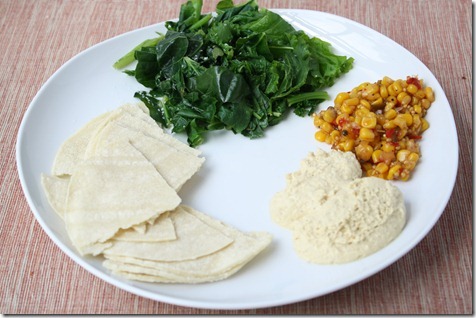 This was a weird combo though – hummus with corn salsa on top of corn tortillas.   Lots of competing flavors.  Kind of light but I'll snack later.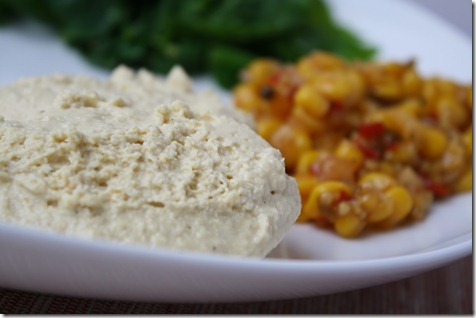 Oh, many people have asked about the stick-on nail polish I tried out on Sunday.  I likey!  It's starting to peel, but I did scrub the tub last night, and I'm not sure what nail polish would stand up to that.  It was easy to apply and fun to wear.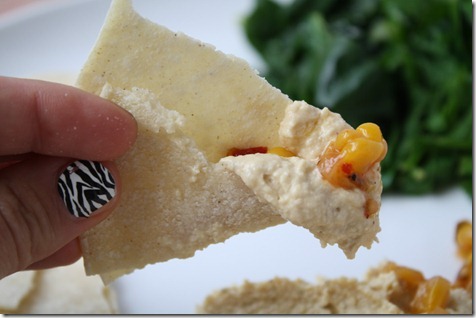 Also – I'm going to cycle later.  And I want you all to hold me accountable.  Maybe if I publically promise that I'll ride later, I'll actually do it.  My tri is on Sunday and I haven't ridden once in weeks.  I know one ride won't make a difference, but I can't go into the race completely cold.
So please, hold me to it!