As a former urban planner, I must say I was enamored with Oxford, Michigan.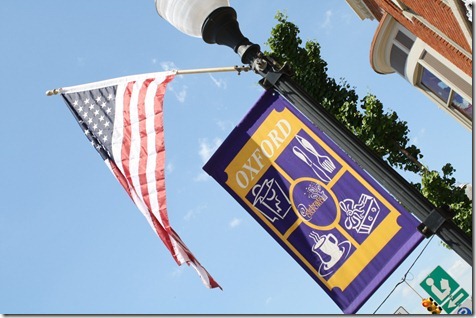 It was the perfectly All-American 1950s downtown.  I loved it!  So quaint.  Mostly locally owned.  Walkable!  And near a farmers' market and park.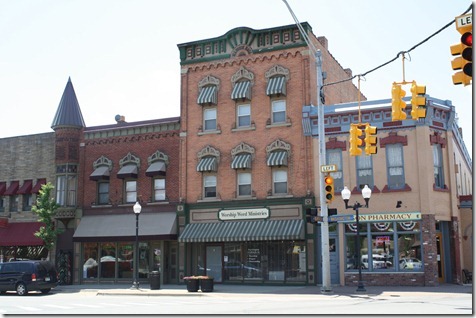 Fun fact: I used to write Design Guidelines for developers in downtown areas in small Pennsylvania towns.  The downtown of Oxford was exactly what I would've recommended – cute architectural articulation, authentic details in renovations buildings, wide sidewalks, ample lighting and seating, streetside parking, and pretty pavers on the sidewalks. 
But alas – I wasn't there to look at design.  I was there to give an Operation Beautiful presentation to a group of Catholic high school girls that belong to a youth group called Challenge.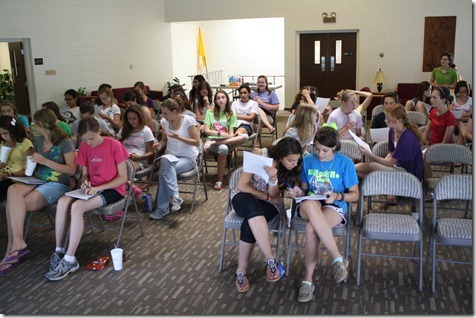 It was a lot of fun – I did two presentations and we had interesting and heated discussions. 
It was also neat for me to hear the girls talk about how their Catholic faith has strengthened their self-esteem.  One girl said Catholicism has given her confidence because she knows she's never alone and that God, Jesus, and Mary will always support and forgive her.  I also got to talk to several woman who are my age and chose to become consecrated woman.  They loved their jobs and callings so passionately.  I'm not religious, but I find the communities that form around religion so fascinating! 
Grabbed some grub afterwards:
Just a salad with blue cheese, cherries, and almonds.  Kind of blah.
But I got to watch THIS go down: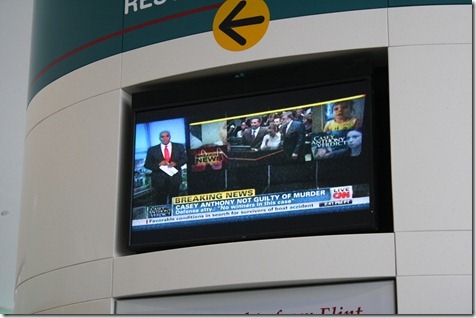 SCANDALOUS.  I cannot believe Casey Anthony  was found not guilty.  I was living in Orlando when the case broke, so I was super invested in the decision today!  I know the burden of proof is high (as it should be!), and it's hard to be a juror, but… you know.  It makes me sad that Caylee hasn't received justice, one way or another. 
Time to board my flight and go home to Charlotte… Some serious travelin' today!