Updated at the end of the post to reveal the secret bride and groom!
I listened to your comments on the Four Natural Beauty Products I Love (and One I Hate) post and opted for a new natural toothpaste.  Tom's and Burt Bee's were two of the most highly recommended brands in the comments section.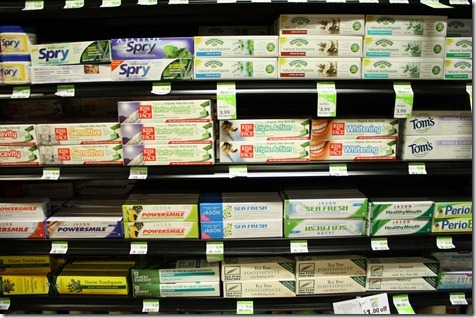 Several people commented that they don't want to risk a non-American Dental Association approved toothpaste, and since I recently had six cavities (under 'conventional' toothpaste, just an FYI), I'm tempted to agree.  Fluoride rocks for preventing cavities.  So I was pleasantly surprised to see a Burt's Bees toothpaste that has no artificial colors or sweeteners but does have fluoride.  It didn't have the ADA seal but I figured it was a good compromise.  I'll let you know what I think about it in another post!
I also listened to your comments on the How to Prep Quinoa post.  A few people sent the link to a New York Times article entitled Quinoa's Global Success Creates Quandary at Home.
Basically, because quinoa is becoming so popular around the world, one of the largest native producers, Bolivia, is suffering from economic issues and malnutrition.  Some facts from the article:
While quinoa prices have almost tripled over the past five years, Bolivia's consumption of the staple fell 34 percent over the same period, according to the country's agricultural ministry.  Fewer Bolivians can now afford it, hastening their embrace of cheaper, processed foods and raising fears of malnutrition in a country that has long struggled with it.
While malnutrition on a national level has fallen over the past few years thanks to aggressive social welfare programs, studies show that chronic malnutrition in children had climbed in quinoa-growing areas in recent years.
There are other issues at play here, too, such as changing food preferences in the younger generations of Bolivians.
The bulk bin quinoa in Earth Fare is from Peru.  I did a quick iPhone search at the store and discovered that Peru's export of quinoa has grown 30% in recent years, mostly to North America.  I would guess the social ramifications of this export are similar in Peru and Bolivia.
I searched for some Fair Trade options and discovered: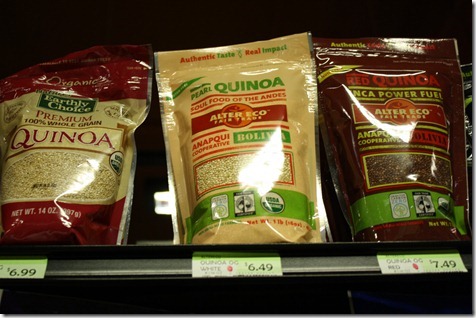 Earth Fare has a Fair Trade Bolivian organic quinoa, but it's $6.49 a pound, compared to $3.49 for the organic bulk bin – $3 a pound extra. 
I have to eat my way through our bulk bin stores of quinoa, but I think I'm going to switch to the Fair Trade quinoa once we've eaten it all.  $3 a pound doesn't make or break my bank account, and I'd like to support Fair Trade efforts in Bolivia and Peru.  Vote with your food dollars, when you can afford to!
Oh, and I'm listening to the fact that you want me to spill the beans about the just-married couple! Heh.  I'm waiting for them to wake up and announce it on Facebook, etc.  Don't want to scoop the happy couple since we have mutual online friends!
Updated:  Okay – now I can spill.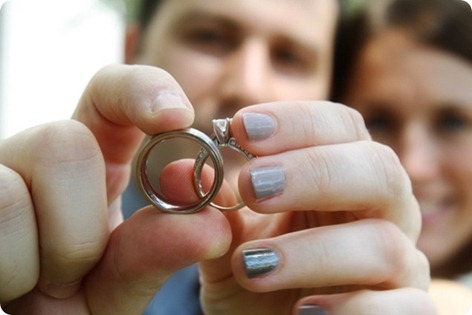 Congrats to Isaac and Nicole for their awesome Justice of the Peace Wedding!  It was beautiful and perfect.  I shed a tear during the short but sweet JOP ceremony, and then we partied all night long to celebrate their nuptials.
Oh, and my homemade bridal bouquet looked pretty epic.  I was the florist, photographer, and honorary matron of honor yesterday.  Excuse me while I brush my shoulders off.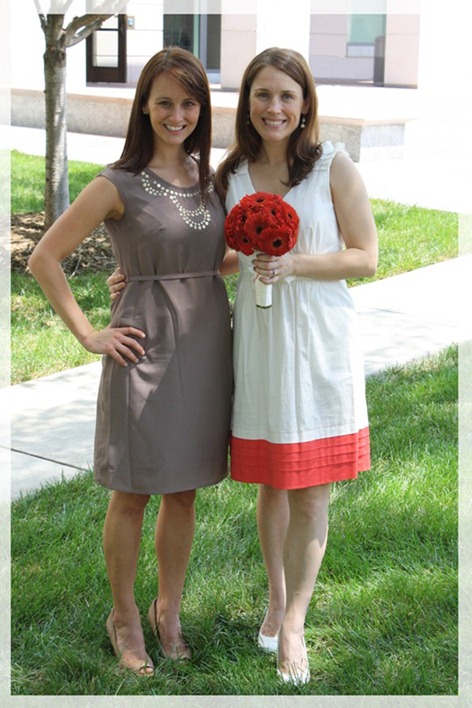 Congrats to Nicole and Isaac!