I went out on a school night!  It was fun but I stayed up way too late.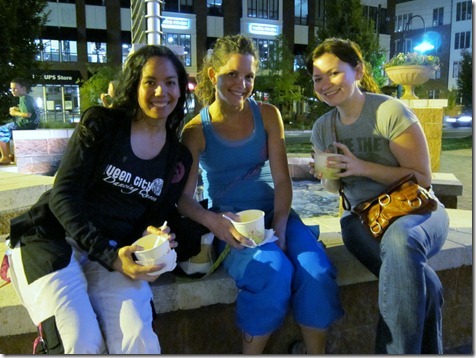 Diana, Sarah, and Katy grabbed Yoforia with me.   There's a big courtyard in front of the fro-yo place that is always packed with people and their dogs, so I brought James along, too.    Good times.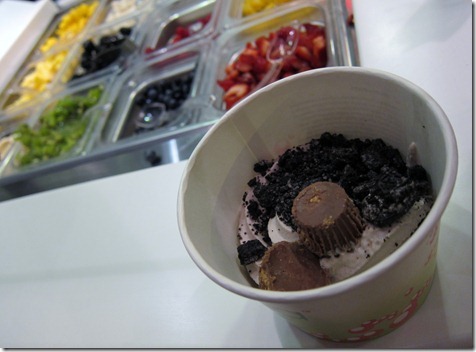 I always skip the fruit and head straight to the candy. 
Breakfast was simple and fast.  Still low on groceries!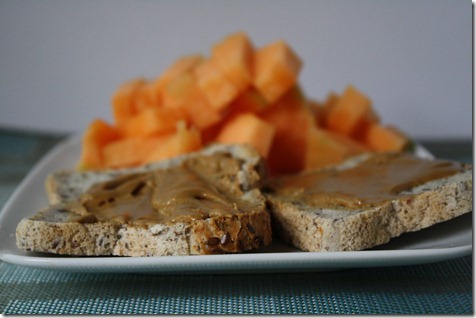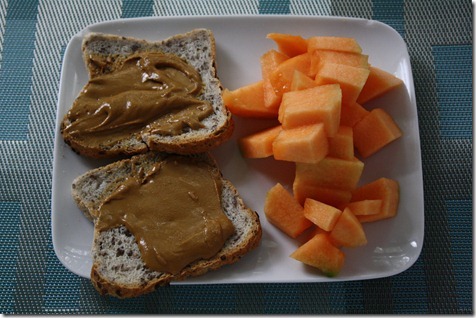 Sunflower buttah toast and melon.  Hit the spot.  I refuse to turn on the oven; it's just too hot outside right now!
Repeat Races?
I was just about to sign up for the Run for Your Cause 4-Miler when I realized my sprint triathlon is the next day.  Boo!  I don't think my body can handle doing two hard races back-to-back right now (hopefully, I'll be back in optimal training shape soon, though!).  I was really looking forward to Run for Your Cause because I SMOKED this race last year and wanted to run the fun, friendly course again.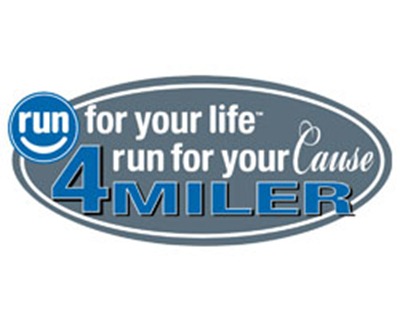 Personally, I LOVE to repeat races. It makes me feel like a true local to come back year after year and do the same race.
I raced Miracle Miles 15K three times – 2007, 2008, and 2009.
(Side note: I miss doing all my races with Meghann and Megan.  I wish I had an enthusiastic racing buddy here in Charlotte.)
I raced the Florida Hospital 10K twice – 2008 and 2009.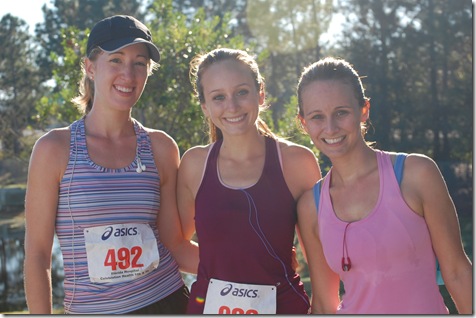 And I raced Crooms' 15.4 mile trail run (my favorite race ever) twice – 2009 and 2010.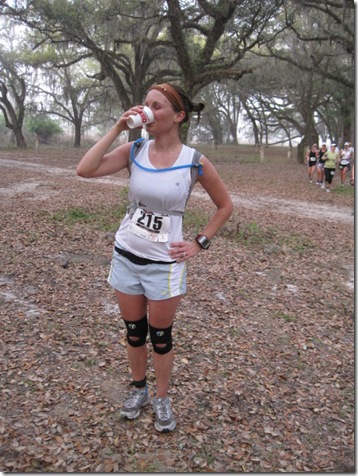 Do you repeat races?  Or do you think doing the same race twice is a waste of money?