I planned to be in Kalamazoo by now, but so far, my day has involved two canceled flights.  If my flight gets canceled one more time, I'm going to be forced to drive (without my luggage) to Kalamazoo to make it to my presentation on time.
I contemplated this lovely fact while eating a delicious veggie cream cheese bagel and salad from Einstein's.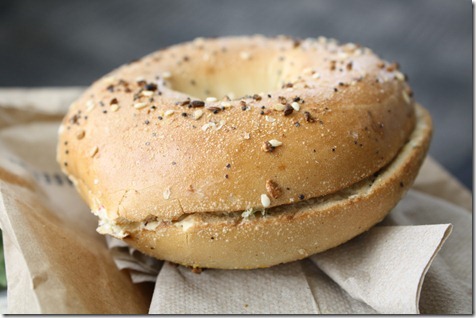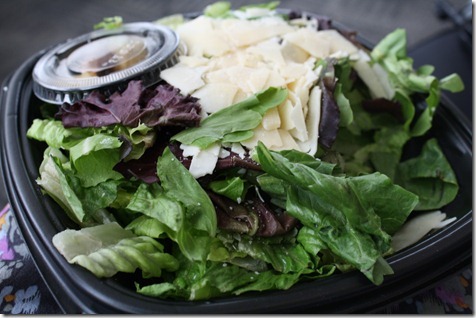 At least lunch was good!
During some downtime this morning, I was reading a Runner's World blog post about figuring out what went wrong during a bad race.  This is very, very important, as it helps you prevent race mistakes in the future!  Plus, sometimes 'what went wrong' was outside personal control, which always makes me feel better about a crappy race.
I thought I'd list some of the mistakes that I've made during races!  Hopefully, others can learn from them.
RACE:  Wildman Olympic Triathlon
What Went Wrong:  I only trained in a pool, never entering a lake, which induced a major panic attack in the water during the swim.  I was uncomfortable in my wetsuit and nervous.  Being in unfamiliar territory only made it worse.
Lesson Learned: Recreate race-day conditions as much as possible.  Trail race?  Train on the trail.  Triathlon?  Get in the lake.  Evening race?  Run at night.  If you fail to plan, you plan to fail.
What Went Wrong:  Drank something new (Gatorade) during the race instead of drinking what I was used to (water).  As a result, I crossed the finish line and promptly vomited on the feet of a volunteer.  I felt so terrible for puking on her, but it really could not have been helped.
Lesson Learned:  Never eat or drink anything new during the race.  Bring your own supplies if you have a sensitive stomach.
What Went Wrong:  Ignoring my own poor training and the hot weather conditions, I strove to maintain a 9:00-mile for the first half of the race, and my pace ended up collapsing at the end.
Lesson Learned:  If you didn't train for a specific pace and distance, don't expect to be able to do it on race day.  Most of us race a little faster than we train without problems, but I was expecting myself to make a huge jump – 10:30 to 9:00.  I was training for my first marathon at the time and thought the long distance training would benefit me.  It didn't!  Also, this race taught me to adjust my expectations DURING the race.  It was much too hot for me to gun for a 1:25 15K.
What Went Wrong:  I pissed my pants at Mile 2.5.  Yes, really.  Like, down my leg.
Lesson Learned:  Pee immediately before the race starts.  And don't try to make up for a week of crappy hydration the morning of the race.  Drink one or two glasses of water with breakfast – but no more.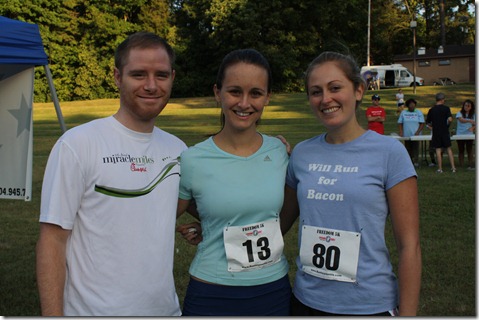 What Went Wrong:  First of all, I was wearing Bib #13.  Fail.  Secondly, I started off way, way too fast and ended up crashing and burning.  Lastly, I didn't study the course map in advance and got lost because the course was poorly marked.
Lesson Learned:  Ask for a new bib if you're #13.  Start off at a comfortable pace and work your way up.  And study the course map!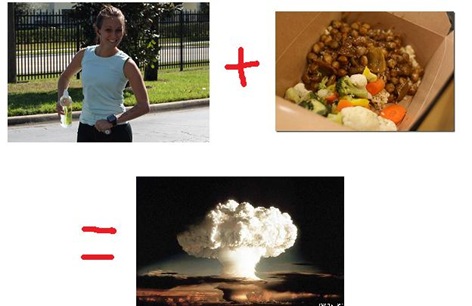 What Went Wrong:  I was actually suppose to run a half marathon, but I ate spicy Indian food the night before my race and spent the morning puking my brains out… not racing.  I made up for it by running my own 10K later.
Lesson Learned:  Do not eat spicy Indian food the night before a race.  Stick to 'safe' foods like pasta without cheese.
What classic mistakes have you made during races?  What lessons have you learned?